Verbier party hotspots for winter 2019
Where to find the best places for apres ski, live music & dancing
About
Verbier is renowned world-wide for the incredible skiing it has to offer, with over 410km of pistes and endless opportunities for off-piste exploring.
However, Verbier's not just a winter sports playground, but also a party destination that keeps people flocking here from all over the world. Here's where you want to head if partying is a top priority.
Farinet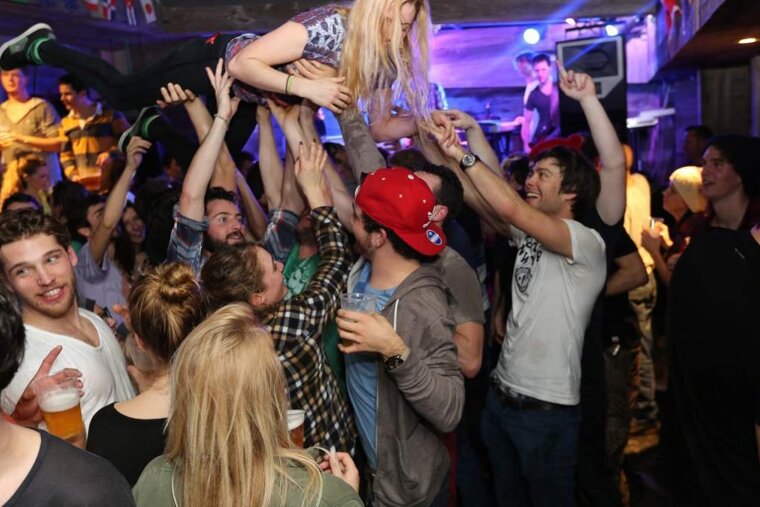 Farinet is an integral part of Verbier as much as the mountain is. With three different venues in one building, offering vastly different atmospheres, you can be sure to find a good time. If all you want is a laid back evening of cocktails and tapas, then the elegant and chic Farinet Lounge will be your spot. It's ambient lighting and fantastic mixologists create an environment that is hard not to enjoy. Just on the other side of a large glass window is a world far flung from the relaxed atmosphere of Farinet Lounge.
Farinet Apres Bar puts on a wild party every evening, with the main live music and hedonism kicking off from 19:00 and continuing until around 21:30. On particularly busy evenings, expect beer throwing, the occasional mosh pit, and lots of singalong classics. Once the music dies down upstairs, things kick off downstairs in the aptly named Farinet South. With top name DJs regularly playing, and lots of brilliant themed dance music nights, this nightclub is one of the best spots in town to continue the party into the early hours of the morning.
---
Le Rouge
As with Farinet, the Le Rouge name actually covers two different venues, Le Rouge Restaurant and Apres Bar and Etoile le Rouge. The former is found at the foot of the Le Rouge blue run, and offers a lively apres bar to finish a long day of skiing. After a bluebird day there really is no better bar to head to from the slopes, and as the sun sets and the music plays, it's easy to remember why Verbier is such a popular destination for party goers. The latter, Etoile le Rouge, is a different entity in itself, and is another exciting nightclub to rival Farinet South. Enter through the big red doors and head down the stairs into the spectacular underground club, and you'll easily lose track of time and find yourself hours later, stumbling back out into the quiet streets of late-night Verbier. It's a great venue, and not one to be missed.
---
Farm Club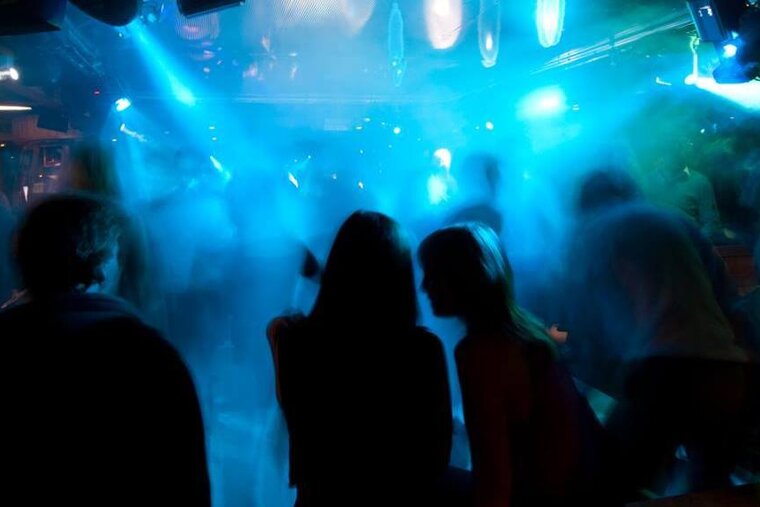 No list of Verbier party hotspots would be complete without the world-famous Farm Club, one of the oldest nightclubs in the Alps. There's a good reason it's retained its reputation for so long, and why it's also the most exclusive venue in town. With a guest list regularly comprising of some of the biggest celebrity names going, this is the place of all places to be seen in Verbier. Not only that, but the music and light show inside are incredible, and many world famous DJs can often be found spinning the decks.
---
Crock No Name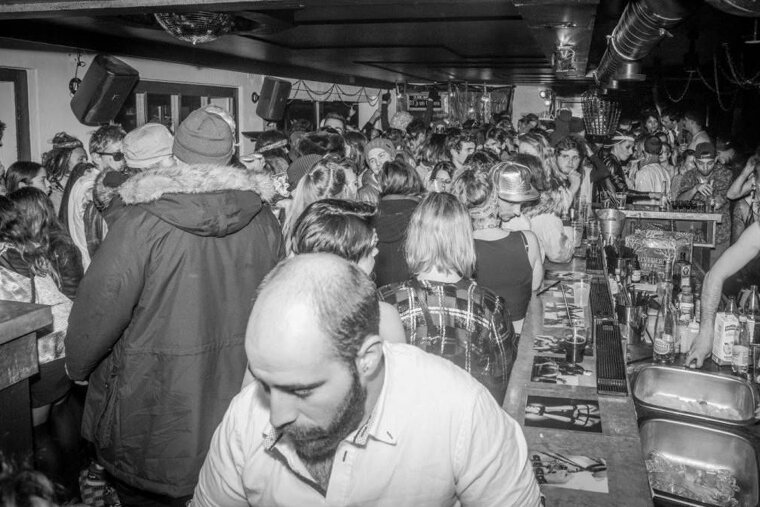 One of the lesser known and spoken about venues in Verbier, but certainly not one to miss, Crock No Name is a small bar just up the street from Place Centrale. In the daytime it has a super chilled out atmosphere, with a nice outdoors seating area and a small menu of tasty nibbles. Once night falls though, it turns into a buzzing techno bar, often packed to the rafters. It really is an unexpected gem, and an awesome venue for anyone that loves a bit of minimal EDM.
---
Tbar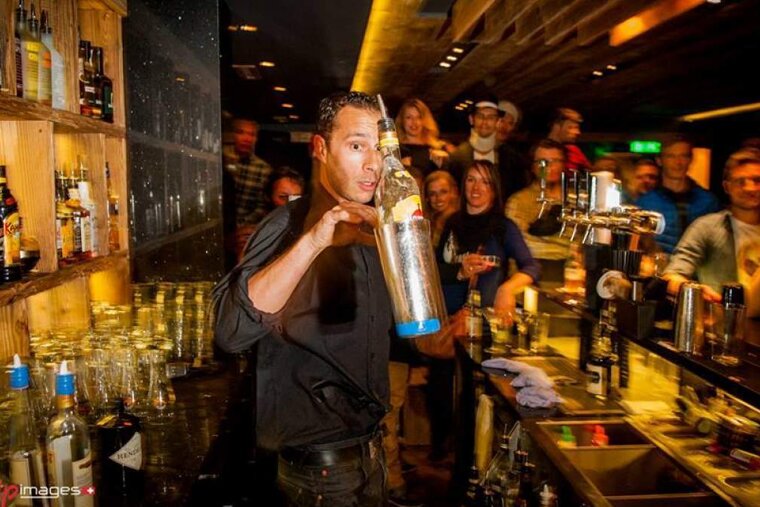 Another bar located in Place Centrale, Tbar is a great venue for anyone who loves live music, great beers, and to singalong to chart classics until late into the night. Some of Verbier's best live music acts play here, and given the small size of the room, it's no surprise the atmosphere gets rowdy. On top of that, they also serve some of the best sushi in the whole of the alps, so Tbar is a great place to head for a bite to eat, and then transition into an evening of dancing and singing.
---
Pub Mont Fort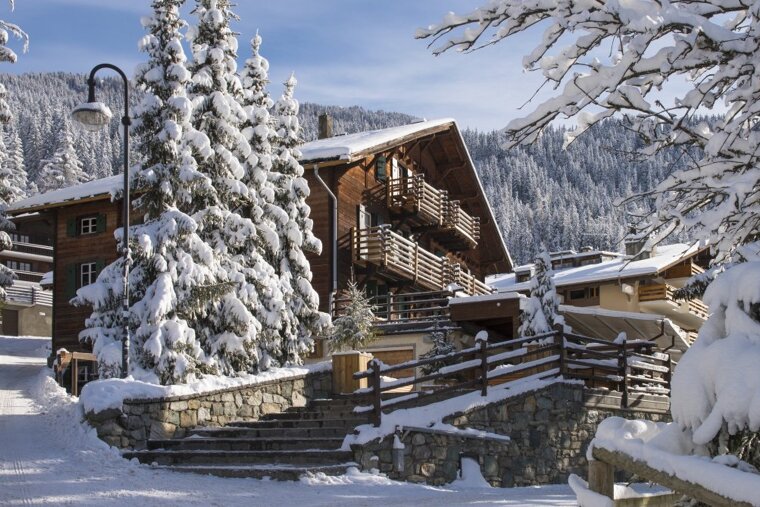 Pub Mont Fort, on the other hand, is located further up the town, and offers a larger, more spread out venue that gets equally as packed as the other Verbier hotspots. Whether it's a DJ or a live band playing, there's often a great night to be had here, and they frequently put on fantastic themed nights that always deliver a wicked atmosphere.
---
---