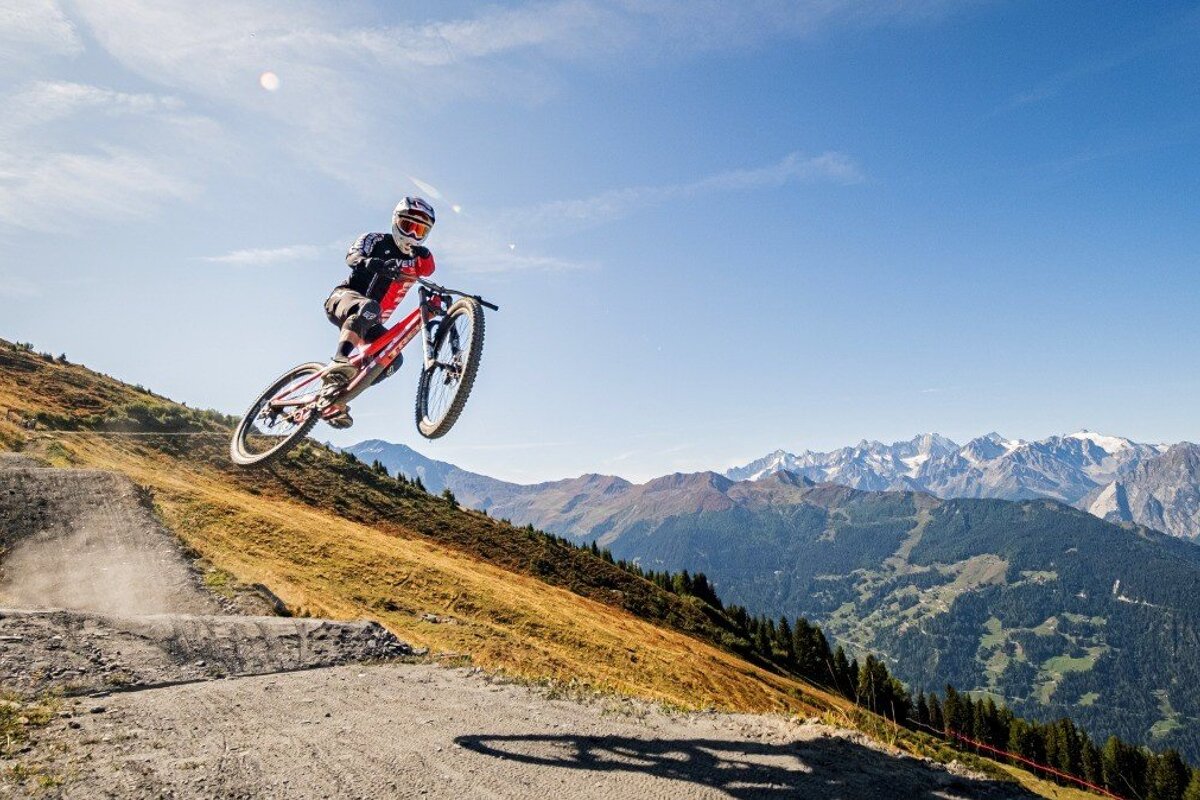 Verbier E-Bike Festival
Celebrate everything to do with e-biking in Val de Bagnes this summer
Different activities on offer that include eBike test, Rando Gourmande, Discovery Trails, Défi du Val de Bagnes, eMTB challenge and even an eMTB Tour du Mont Blanc.
Four days to enjoy this festival set around the exciting world of e-biking.
E-Bike test: The Expo village will be full to brimming with all the latest gear from the ebike market, where you can test as many bikes as you want from the biggest brands in the industry all showing off their latest technologies.
Rando Gourmande: Choose from Classic Gourmet Tour Val de Bagnes, Pays de Saint Bernard or the newly introduced Sporty Tour. Accessible to everyone, discover culinary dishes from the region of Val de Bagnes.
Discovery Trails: Either full day or two day tour with a night in a refuge. Accessible to experienced ebikers, with or without a guide. Also open to EGravel, ERoad or non-motorised mountain bikes.
Défi du Val de Bagnes: Discover these beautiful trails, choosing either the 60km for amateurs or 100km route for experts looking for more of a challenge.
eMTB challenge: 35km route where technicality, battery management and orientation will be key.
eTour du Mont Blanc: Reserved for experienced eMountain bikers only, this three day tour has accommodation, food and support all included in the fee.
More inspiration...
You can find out more information on the event and how you can register by visiting their website, linked above.
Location