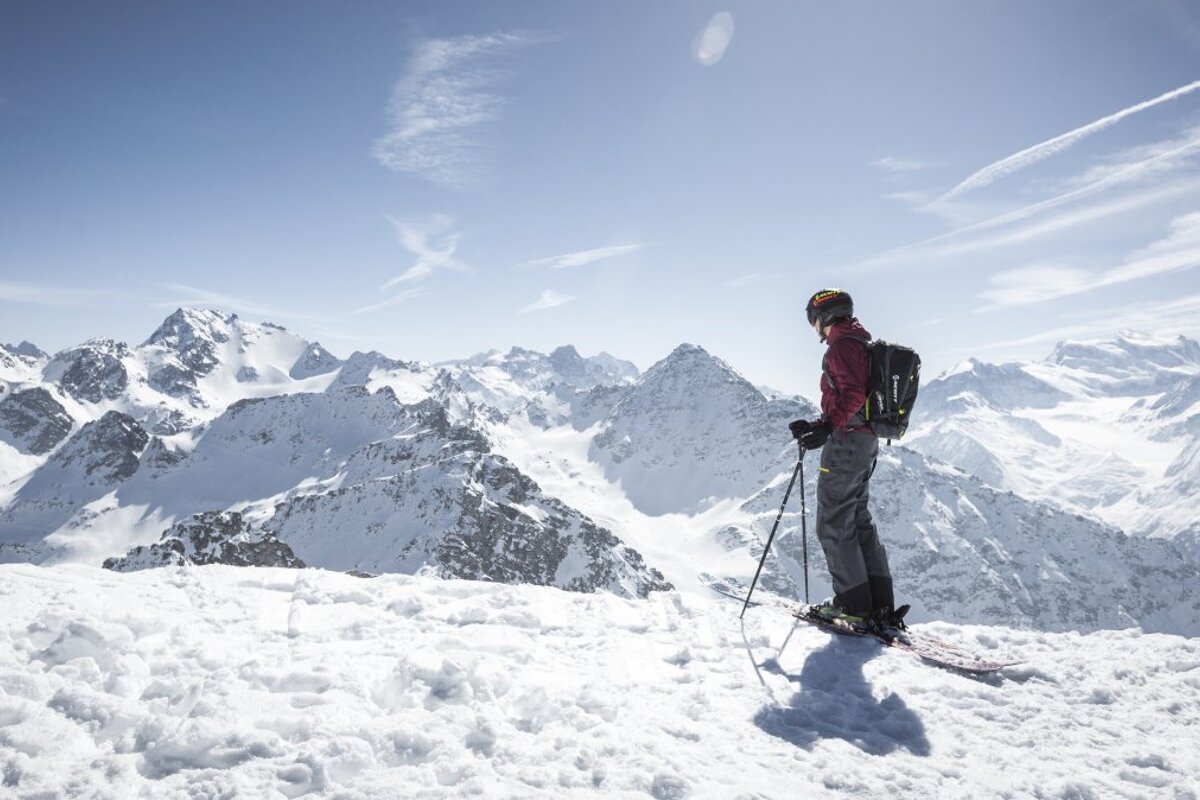 Ski Insurance for Verbier
Discover the top Verbier ski insurance options
Statistics show that approximately one in ten skiers is likely to suffer an injury that will require some form of medical treatment or hospitalisation whilst abroad on their skiing holiday.
Bills for mountain rescue, medical treatment, repatriation by air ambulance and potential third party liabilities can run into thousands - so it is important to 'play it safe' on the slopes at all times. Despite the fact that winter insurance is relatively inexpensive there are still those who are willing to take the gamble to save themselves about £40 on a week's skiing holiday by travelling without insurance.
EHIC and GHIC
EHIC stands for European Health Insurance Card and GHIC stands for Global Health Insurance Card. Following Brexit it was agreed between the UK and EU that the EHIC could be used up until they expired and then British citizens would need to apply for the GHIC.
Both refer to the insurance that covers any treatment needed during the course of your visit to any country in the European Union, including any maternity care, renal dialysis and oxygen therapy. Treatment of chronic diseases and pre-existing illnesses that require ongoing medical care are also included, but not if the purpose of the visit to obtain medical care.
The EHIC/GHIC card is also only valid if you are holidaying in Europe or on a temporary visit. It is important to note that the EHIC is valid in Switzerland, Norway, Iceland and Liechtenstein, however the GHIC is not.
Anybody travelling abroad is required to carry an EHIC/GHIC card in case of medical emergency. However, neither card covers private medical care such as mountain rescue in ski resorts or repatriation.
IMPORTANT PLEASE NOTE: The EHIC/GHIC is not a suitable replacement for travel insurance. It does not cover cancellation insurance or repatriation. We suggest that you have both, particularly if spending significant amount of time in the Alps.
EHIC/GHIC cards are free to all UK residents.
Off-Piste ski insurance
Specialist insurance for back country enthusiasts. You don't need to stray far from a marked run to be considered as being off-piste. With better lifts and improved access to the off-piste most skiers will tend to venture off-piste nowadays, some without even realising it!
During the season, ski resorts make significant efforts to ensure the ski area is as safe and enjoyable as possible. Insurance companies will put specific clauses in their winter insurance policies with regards to off-piste coverage, so ensure you read your policy clearly and take note of all conditions.
Before venturing off-piste make sure you understand what your insurance company classifies as being 'off-piste'. Whilst there are policies that will provide off-piste cover you may find that they will specify off-piste as being 'X' metres from the side of the piste, or they may stipulate that you must be accompanied by a guide. However, some policies will simply exclude off-piste skiing altogether, so it is important to read your policy document and make clear you understand the policies limitations.
The Telegraph spoke with Betony Garner, spokesperson for the Ski Club of Great Britain, to identify the grey areas of off-piste insurance:
'Many resorts have ski routes or itineraries, which are off-piste runs marked by the occasional pole. These are not groomed and so, in a literal sense, are off-piste. Whether a skier with a basic policy would be covered on such descents was questionable, "often itineraries are marked on the piste map so it could be a grey area", says Miss Garner'.
Off-piste insurance case study:
In 2005, two experienced snowboarders were killed in an avalanche whilst skiing off-piste on the Grand Motte in Tignes. Both snowboarders were covered by their policy for off-piste skiing and their grief-stricken parents assumed that the insurance company would pay for their rescue and repatriation costs. However, in August 2006 the insurance company refused to meet the families insurance claim, citing a clause within the policy that invalidated cover where it is felt they had exposed themselves to 'danger which is reasonably foreseeable'. The avalanche indicative risk or hazard rating number on that day was 3 (out of a scale of 5) which meant that the risk had been classified as 'considerable'. Under French law, liabilities can pass to the deceased's family. The family of these two snowboarders have since been left with a bill of more than £20,000 for the boys' rescue costs.
In summary, if skiing off-piste make sure you have the appropriate avalanche equipment, you know how to use it and you understand your limits! Better still, always take a local mountain guide with you and check those policy coverage details too!
Carre Neige / Carte Neige insurance
Ski insurance to help get you safely off the hill, Skipass Assur and Snow Assist insurances are both types of Swiss winter insurance cover that can be purchased by anyone buying ski passes in Switzerland.
Both types of cover differ from your average 'winter policy', since a host of sporting activities, including skiing both on and off piste skiing are covered at no additional premium.
A Skipass Assur and Snow Assist policy will avoid the need to pay for piste rescue, however medical and pharmacy bills will need to be settled direct with the provider and claimed back later which can involve hefty form filling and many phone calls.
Snow Assist covers you for refund of lift-pass, ski lessons, ski rental costs, rescue costs by ambulance and helicopter, third-party liability - 5CHF/day or 98CHF/season.
Skipass Assur covers only the lift-pass refund in the event of an accident or sickness (medical certificate required) - 3CHF/day or 63CHF/season.
You can confirm the prices when you buy your ski pass on line - prices may be subject to changes in VAT.
Essential ski insurance checklist
Are you covered for all eventualities?
Although most European countries have reciprocal health agreements, the state will only pay up to 75% (at most) of the cost of your medical treatment for the first 31 days.
In reviewing your winter insurance cover, you should be wary of the following:
Does your policy cover medical and personal liabilities? Additional equipment including crutches and wheelchairs may incur further costs borne by the victim. Even the most minor of incidents such as a broken wrist can lead to a two week stay in hospital if several intricate operations are required. Victims of serious injury could be hospitalised for a period of up to six months and costs could be astronomical. It should also be noted that should you injure another person during the course of an accident it is possible that one side of the party may seek further financial compensation, or action resulting in criminal prosecution. Adequate cover for third party liability is therefore important to consider.
Does the policy provide sufficient cover for any medical eventuality including an allowance for repatriation? The British Foreign Office currently recommends cover of £1 million for European holidays, and £2 million for all other areas of the world. Medical bills in the US are not cheap!
Does the policy apply to lift closure? Ski areas may close due to a lack of snow, too much snow or high winds: some policies will allow compensation but it may be that 100% of the lifts have to be out of operation before insurers will pay out.
Does the policy cover pre-paid elements such as lessons, lift passes and equipment hire? If you have to cancel due to either illness or injury you might want to claim some of these costs back.
Does the policy apply to off-piste, glacier skiing, heli-skiing? Different policies have varying definitions of "off-piste"; most are unlikely to cover skiing beyond resort piste boundaries.
Does the policy include compensation for a lost holiday, damage or theft of equipment and loss of lift pass? An injury early on in the holiday can result in a wasted lift-pass, ski school lessons, and other services. Theft of ski equipment can be fairly common in resorts. Additional equipment insurance sold by local hire shops usually covers theft of skis, but not damage. Note: Many insurers will not pay up for stolen equipment if it is left unattended, e.g. outside a restaurant or in your car. Most will not pay out without a police theft report.
Are some of the sports you are considering doing during your holiday considered as 'extreme' by your winter insurance provider? Many ski resorts offer activities such as husky sledding, snowmobiling, ice diving and paragliding - you should check the company's exclusions and definitions.
Does the policy cover search and rescue costs? If so, under what circumstances? Are all forms of rescue covered (including helicopter)?
These are just a few pointers which should set you on your way in selecting the best insurance cover for your needs.