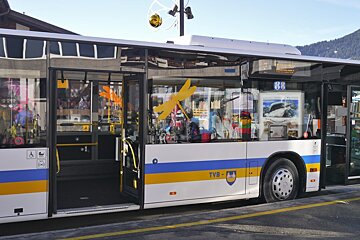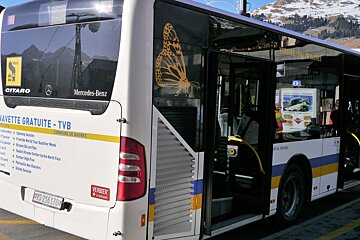 Bus services in Verbier
Discover and book Verbier bus services
Verbier is perched high up on a mountainside in the canton of Valais, overlooking the Val de Bagnes. The resort comprises several small hamlets as well as the village of Le Châble at the bottom of the valley, all of which are connected with regular shuttle bus services.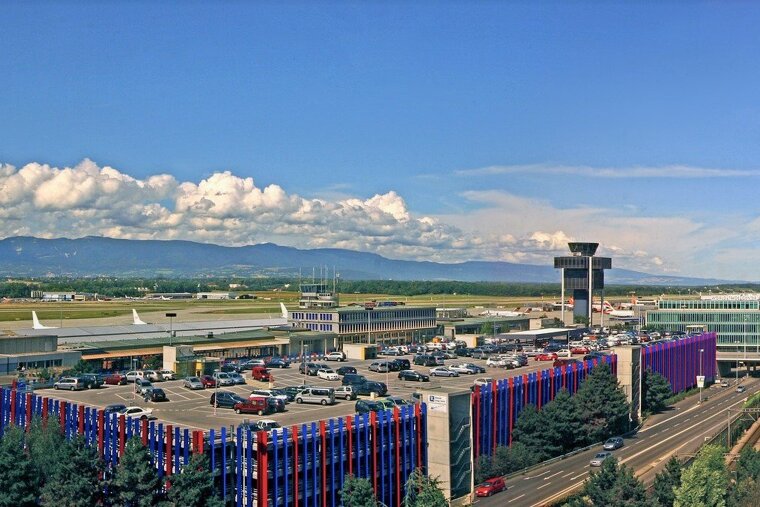 Airport Bus Services to Verbier
The closest airport to Verbier is in the small Swiss town of Sion, just over 50km away. From here, an airport transfer will take 45-60 minutes or you can also take the train to resort in around 1h30, changing in Martigny and Le Châble.
However, Geneva International airport offers a far greater choice of flights for visitors to Verbier and there are various airport transfers services running several times a day, every day of the week in winter. It takes around two hours, door-to-door from Geneva to Verbier on an airport transfer.
For more information on the best transport options from the airport see our Getting Here Guide.
Verbier Local Buses
There are four main local shuttle bus routes operating in Verbier;
Red (L1), green (L2), yellow (L3) and blue (L 4): These lines connect Verbier village with Médran, Brunet, Savoleyres, Carrefour, Le Hameau and Patier. During the winter season they run daily from 08:00 to around 20:00, at intervals of 15 - 30 minutes. All routes pass through Place Centrale and Médran, meaning there's a bus service between these two points every five minutes or so.
There are a further two circular lines that service Verbier's higher villages:
Orange line (L5): Links Sonalon, Carrefour, Esserts and Nifortsié.
Light blue line (L6): Runs between Savoleyres, Nifortsié, Planalui, Alani and Carrefour.
And finally the Pink line (L7): Runs between Verbier's car parks of Périn, Catogne, Ermitage and Médran from 08:25 - 17:50 every 20 minutes.
A limited version of these bus routes also operates during the summer months.
NB: These timetables may vary throughout the year and during holidays, contact the transport companies in advance to avoid disappointment.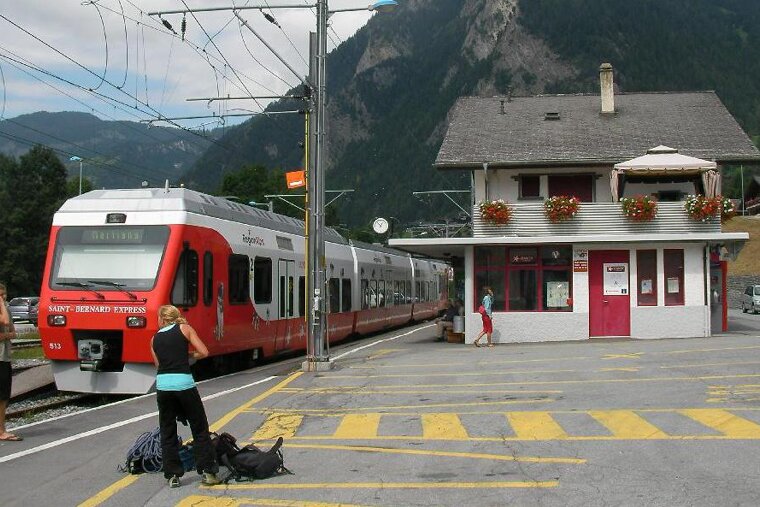 Verbier Regional Buses
The main transportation hub for Verbier is the village of Le Châble on the valley floor. Here you will find the mainline train station that connects to Martigny, the region's larger town, as well as to other parts of Switzerland and destinations across the border into France. You can travel between Le Châble and Verbier via the Le Châble gondola, which runs from 08:40 to 19:40 during the winter season (08:00 - 17:40 in summer) and takes you directly to Le Médran, in the centre of the town.
Le Châble also has direct bus services to Verbier, as well as regular connections to the neighbouring hamlets of Bruson, Moay, Lourtier, Sarreyer, Fionnay and Mauvoisin. These buses are all bright yellow and are known locally as the Post Buses. A ticket from Le Châble to Verbier costs around 6.-CHF and can be bought directly from the driver.
Regional Bus Services
Verbier - Le Châble (Bus)
Year-round
Verbier - Le Châble (Gondola)
Year-round
Martigny - Sembrancher - Le Châble - Orsières
Year-round
Le Châble - Bruson
Year-round
Le Châble - Lourtier - Sarreyer - Fionnay - Mauvoisin
Year-round
From early May to mid-October, all of the buses that operate between Le Châble and Verbier are equipped to carry up to six mountain bikes on specially adapted racks on the back. You have to pay a small additional fee to put your bike on the bus (around 3.-CHF) and advance reservation is essential to ensure that there is sufficient space. You can book your bike on via the Resabike website (only in French/German) up until 16:00 the day before, or on Friday for journeys on Sunday/Monday.
NB: These timetables may vary throughout the year and during holidays, contact the transport companies in advance to avoid disappointment.