Verbier has a reputation of being a winter playground for the rich and famous, with its large and varied ski area, luxury ski accommodation, and extravagant nightlife. It can however, also be a great place to take the family.
Most unusually for a ski resort, children under eight ski for free (it is normally under five), and there are substantial lift pass reductions for children aged between eight and 14. Teenagers will love the cool and glamorous vibe of Verbier, and the ski area has terrain suitable for every level. The resort has amazing hotels, chalets and apartments to stay in, some of which are ski-in/ski-out. We are talking real luxury here, with quintessential wooden finishes, lavish interiors and high-end service. Better value accommodation can be found in the outlying villages of Nendaz, Le Châble and La Tzoumaz, and as they are all connected to the main ski area, the only compromise you have by doing this is missing out on the lively late night après-ski that Verbier offers.
Its compact size and free bus service means it's easy to get around. In addition to the enormous ski area and modern ski lift infrastructure, Verbier also has fabulous mountain restaurants and bars where you can enjoy the panoramic views. The village lies at 1,500m and enjoys a long winter season thanks to the high altitude skiing that includes the glacier on Mont Gelé at 3,000m. It is south facing, so you can enjoy basking in the sunshine at one of the many après-ski mountain bars and restaurants. There aren't as many non-skiing activities here as there are in other resorts, but you can still enjoy swimming, indoor rock climbing and ice-skating, and there is also a cinema.
Verbier is a great option for a summer holiday as well. The Alps are very beautiful in summer with hot sunny days and cool nights, and plenty of activities and events to keep you occupied.
Verbier is a couple of hours drive from Geneva airport, or you can take a train all the way to Le Châble and take the gondola up to Verbier from there. It is place that attracts an international crowd, and you'll find that English is widely spoken. A ski holiday here combines the best of many worlds - great ski area, great accommodation, and great entertainment.
Accommodation for families
Taking the family on a ski holiday can be hard work so finding good family-friendly accommodation is essential to making life that little bit easier. Verbier has a wide selection of hotels, chalets and apartments, many of which are family friendly.
Verbier
If you would like to stay in Verbier and be close to the nursery slopes, the area by Esserts and Rouge ski lifts may be a good place to stay. Anywhere close to the Medran gondola will make getting up to the main ski area easier for you. Verbier has an excellent selection of chalet accommodation for families, and for ski-in/ski-out accommodation look at both Les Creux and Savoleyres parts of town (just up the hill from the centre).
La Tzoumaz and Nendaz
Both areas give you direct access to children specific ski zones, but are a bit more limited in après-ski and dining options.
There are free shuttle buses that connect most parts of Verbier. There are four lines running at 15 minute intervals, so wherever you end up staying in Verbier you will find it straightforward to access your nearest lift.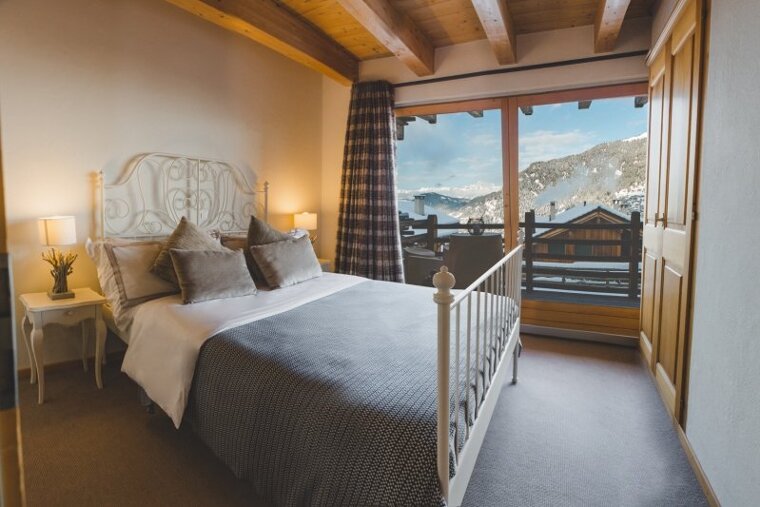 Lift passes for families
Various family ski passes are available, where everyone in the family is entitled to a reduced price lift pass. Adults are classified as over 26, Juniors 15-25 and children from 8-14. Children under eight ski for free, and there are special beginner and pedestrian passes available. Please see our Ski Lift Pass Prices page or Lift Pass Offers for further information.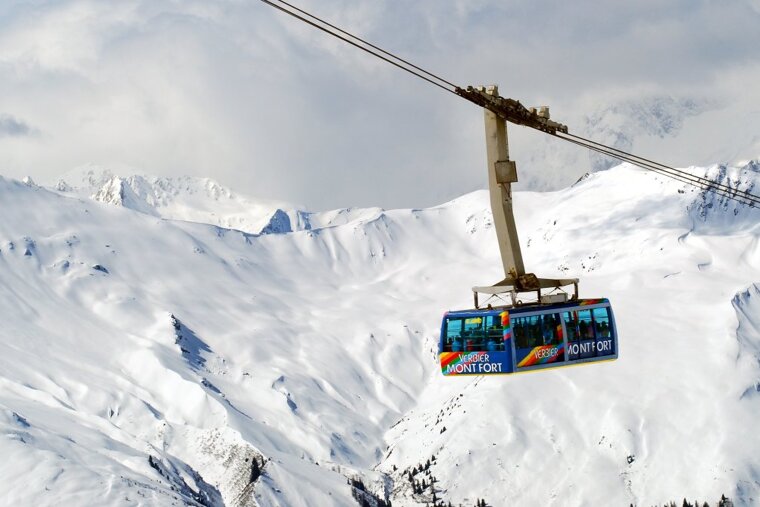 Ski schools for families
If you have designs on raising the next Shaun White or Chemmy Alcott, then getting your kids into ski school as soon as possible is going to be a priority! In Verbier, Adrenaline Ski School will take children from as young as two and a half years old, although most ski schools cater for children aged four and over. If you want to teach your kids yourself, you can find out more about the nursery and beginner ski areas in Verbier in our guide. All ski equipment (and sometime ski clothing) can be rented at the ski hire shops in Verbier, either when you arrive or you can book everything online in advance. They will need a helmet, mittens and goggles in addition to skis (poles are not initially needed for kids), and make sure the children have enough layers on to stay warm. Remember to apply sun cream to their faces before they start and place a snack and your phone number in their pocket, just in case.
For three and four year olds, the focus is on having fun in the snow and games are used as part of the teaching process. Their ski pass is free, just go to the lift pass desk with some ID to obtain the ticket. For children aged five and above, you can enrol them in courses according to their level, from beginners to good skiers who are nearing competition level. The ski pass for eight years and above is generally not included in ski school so you will also need to buy a pass - ask the ski school which pass is best suited for your lesson.
There are several ski schools in the area offering lessons for children. Each company offers full and half day sessions with English speaking instructors, and have dedicated areas for your kids to learn how to snow plough, stop, turn and glide. Their first experience on skis will be in a 'snow garden' where your children can build their confidence whilst interacting with fun inflatables and characters, and by playing games. A 'magic carpet' travelator makes it easy for them to be taken up the slope, and drag lifts on the neighbouring nursery pistes will be introduced when they are ready. Three year olds and first-timers are likely to be satisfied with half day sessions, and all kids receive a medal at the end of their course.
Ski schools cater mainly for weekly courses, so if you are here for only a few days then you will need to enquire when you arrive, to see if there is any space for your kids on the days you are in resort. The alternative is to hire a private instructor for your dates.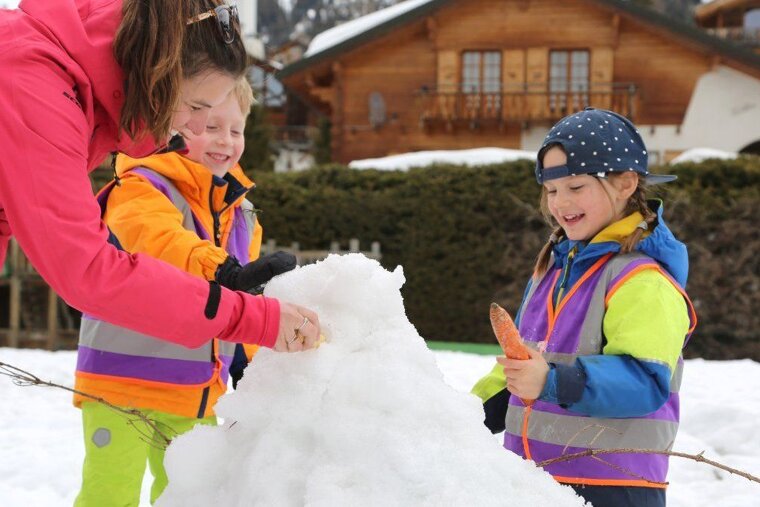 Ski areas for families
Verbier
There is plenty of easy skiing to be found in Verbier, try Les Esserts and Le Rouge to start with (reduced price ski lift tickets available), and build yourself up to the beginner area up the mountain at La Chaux.
Le Tzoumaz and Nendaz
Both Le Tzoumaz and Nendaz have nursery slopes with children play areas. Half day passes are available should you wish to split the day between skiing and other family friendly activities such as drinking hot chocolate and eating crêpes!
For more advanced skiers, you have the whole of the 4 Vallées to explore. Over 400km of pistes link the valleys of Thyon, Veysonnaz , Nendaz and Verbier. They are all linked by an excellent ski lift system, although skiing from one end to the other and back will require you to keep moving! The area is packed with blues and reds and is excellent for intermediate skiing. Advanced riders will enjoy classic black runs such as Mont Fort and a whole world of off-piste skiing (please hire a guide!).
Snow parks
Verbier has a number of snow parks, the biggest of which is at La Chaux. Thyon has two snow parks, one for beginners and one for advanced riders, and Nendaz has Wood Park, a snow park with kickers, rails and boxes, music and events. The Audi Quattro 'fun slope' is a 400m course with banked turned, jumps and tunnels - you'll find it off the Taillay lift above La Tzoumaz.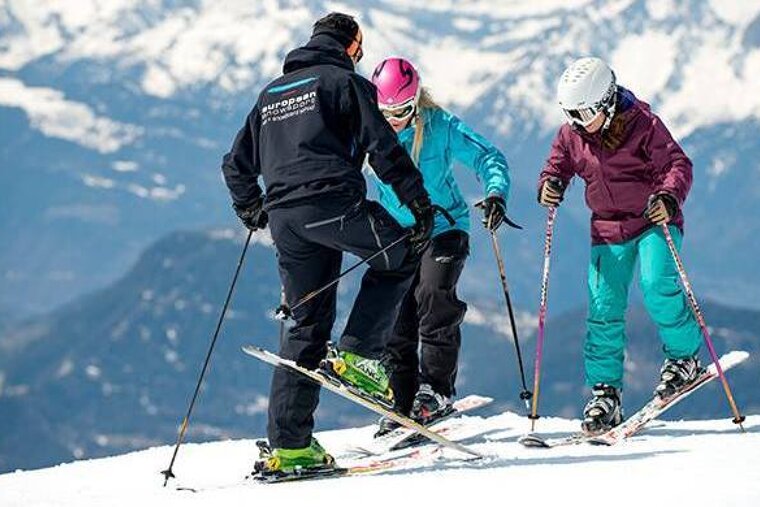 Activities for families
During the winter, if the kids are only skiing for half a day, then there are plenty of other activities available in Verbier to keep them happy.
On the snow
If you want to stay on the slopes there are three areas which have 'jardins des neiges' (snow gardens) for toddlers and above. The first is located at Lake Tracouet, above Nendaz. Here you will find a snow tubing track (which is amazing fun), sledging, a snow carousel and baby ski lifts - all for free (although you will need a pedestrian lift pass to access the gondola). Another jardins des neige is located at Les Moulins in Verbier, but this is for clients of the Swiss Ski School, and the final one is at La Tzoumaz. This play area is situated at the bottom of the lift and has its own mascot, 'Snowli', who can help entertain your little ones. Take a look at the piste maps to help you find your way around. Or for something a bit more gentle, you can always go for winter walks through the woods - try the forested trails through Etablons in La Tzoumaz or Perins to Les Planards in Verbier. Or visit the ice sculptures on the way from Les Ruinettes to La Chaux.
Sledging
Sledging is not allowed on the piste, but if you head back down to the villages you will find dedicated sledging at most of the lower nursery slopes. You can also try snow tubing at the bottom of the lift in Nendaz. Most ski shops in town sell sledges (or your accommodation provider may have some you can borrow). In addition, by the Savoleyres sector there is a dedicated winter luge track that runs for 848m. Sledges are available from the top of the Savoleyres gondola and it's suitable for children aged seven years and upwards.
Ice skating
Ice skating is available in Verbier at the sports centre (indoor, from age six, skate hire available) and in La Tzoumaz (free, outdoor, open all day and evenings, skate hire available at Monnet Sports). Other activities you may like to consider for your children include snowman building, snowball fun, and if you want a real treat, try husky dog sledding where the little ones can ride in a passenger sledge with you - there is usually only one passenger sled per trip, so booking in advance is highly recommended to avoid disappointment.
Indoors
There are swimming pools at Verbier sports centre and also at La Tzoumaz sports centre. This second pool also offers 'Roll Ball' where you climb inside a large inflatable ball and roll over the water (for children aged eight and over). The indoor climbing wall at Verbier sports centre is open throughout the year. The cinema in the centre of Verbier regularly shows English language films (look for the VOST showings).
Non-skiers
For adults that aren't quite so sure of the skiing, there are a number of spas you can visit for some indulgence, as well as fitness classes, or perhaps some snowshoeing. Pedestrian ski passes are available at a reduced rate so you can join the rest of your group up in the high mountains for lunch and spectacular views.
Entertainments
During the school holidays there will be plenty of child friendly events to explore. At Christmas, there are markets in Verbier open every day, and parades, shows and Santa. Look out for torchlit descents throughout the winter season (wrap up warm!). Plenty more child friendly events are added to our events calendar as the ski season approaches, so please do check it when you arrive.
Summer
Summer holidays in Verbier are all about being active and there are a wealth of activities on offer here for all ages and members of the family. Our dedicated Guide to Summer Activities in Verbier includes a section specifically on kids activities with information on horse riding, short family hikes, high ropes courses, where to go swimming, nature parks, and numerous other fun things that will help make your family holiday as unique and memorable as possible!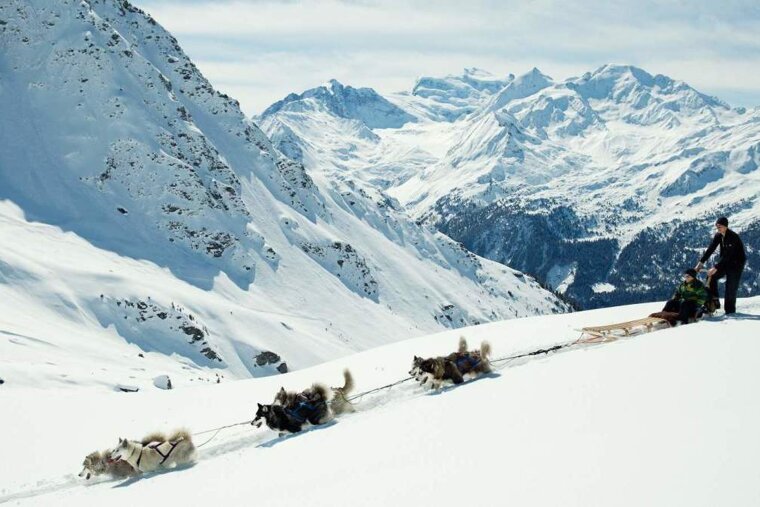 Baby equipment
You can rent mountain prams, cots, high chairs and other baby equipment in resort. Check with your accommodation provider for high chairs and cots especially. Please see our childcare listings for details. Baby snowsuits and sledges can also be rented for your holiday, and ski shops offer kids ski pack rental with skis starting at 67cm and boot size 23EU. Some will also rent you sledges and sledge-strollers.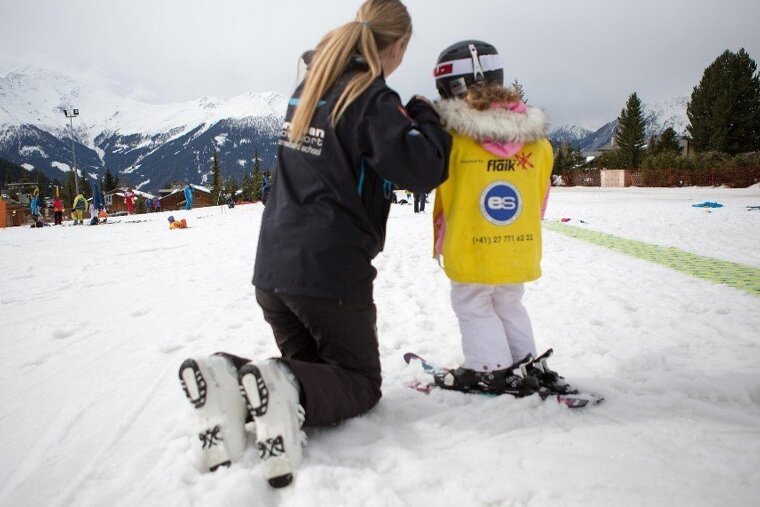 Childcare services
There are plenty of specialist tour operators who cater for families and have in-house nannies to help with the childcare. Children under three may be too little to try skiing so some help with childcare is essential if you plan on skiing yourself. Independent nanny agencies are also available, and should be booked well in advance of your holiday. Have a look at our childcare listings page for more information or you can contact the local tourist offices for a list of available babysitters. NB: There are several municipal crèches in the area but they are reserved for residents, so we have omitted them here.
The main winter establishments to help with childcare include the ski schools who cater for children who are three years and older. You can book your child in for full or half day programmes and lunch can also be provided for an extra charge.
You may find that the main sports centre of each town host a kids club during the summer holidays, normally from 1st July to 30th August, with activities such as swimming, climbing, tennis, basketball, ice-skating, etc. and organised hikes and picnics.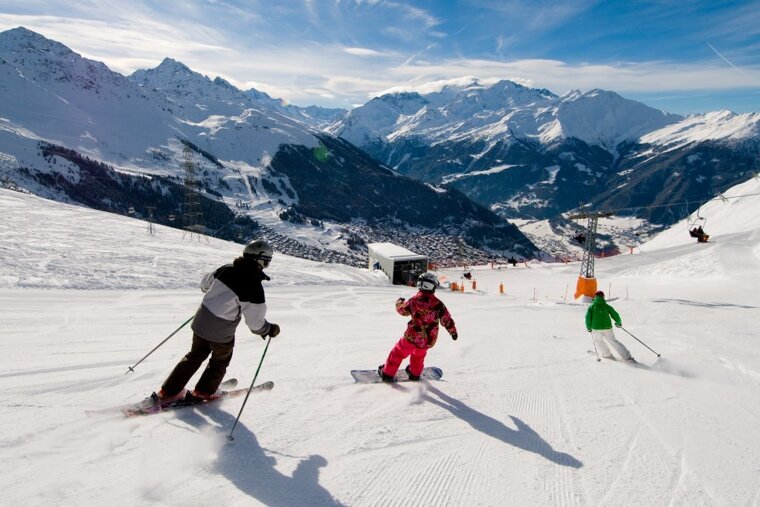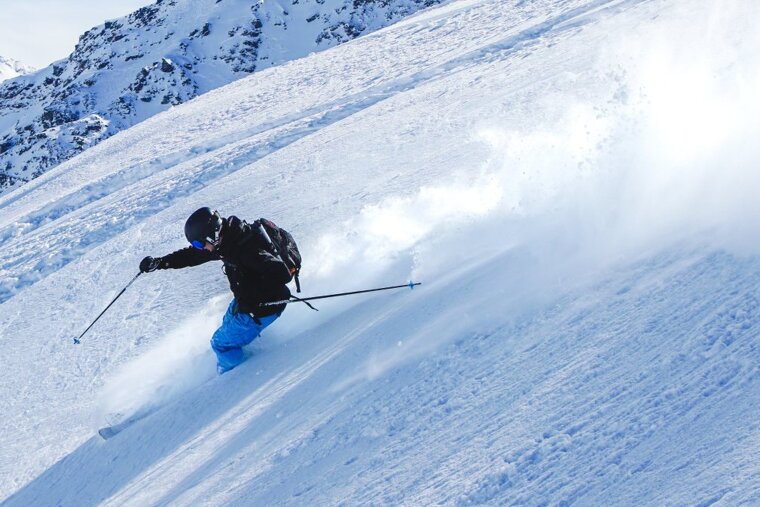 The best advice for novice skiers and snowboarders
---
Why Verbier is great for beginner skiers
Coming to a ski resort for the first time as a beginner skier or snowboarder can be a bit daunting. With a little locals know-how, our tips and tricks will help you make the most of your time here and hopefully leave you desperate for more.