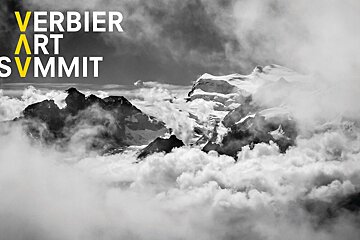 Verbier Art Summit 2021, Verbier
International summit for collectors, curators, historians & gallerists
The annual Verbier Art Summit provides an alternative approach to fostering and shaping a global dialogue on the visual arts. Verbier | Art Untold organises the Summit in partnership with a yearly rotating art institution.
The Verbier Art Summit will bring thought leaders to Verbier for two days of art and innovation. The Summit programme features talks by international art world figures as well as cultural events throughout Verbier, organised in collaboration with cultural partners, international organisations, and academic institutions.
The general public is invited to attend the free Verbier Art Talks programme: 20-minute talks held by the invited keynote speakers, providing students, collectors, artists, curators, art professionals and other art lovers with a one-off chance to be inspired by international leading art world figures on topical issues.
Location