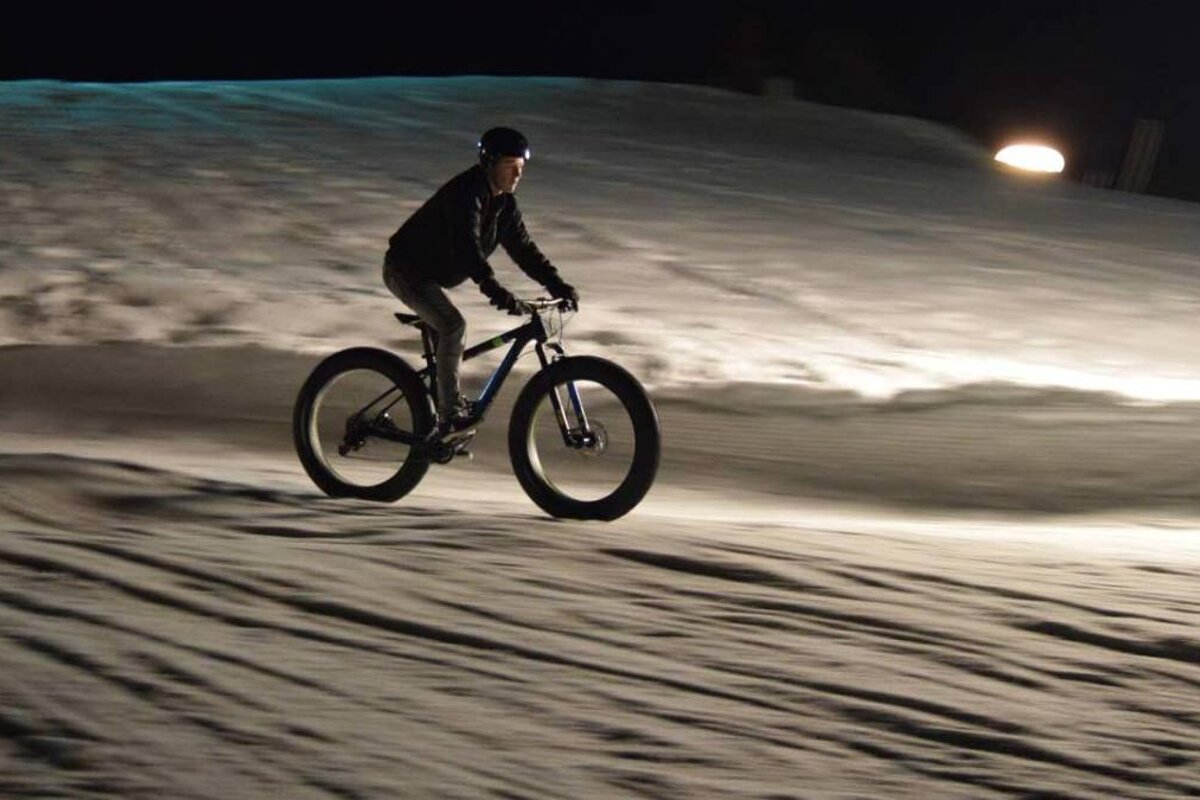 Moon Bike Dual Slalom, Verbier
Attention all bike fans!
Get ready to experience an unforgettable night ride under the full moon at the Moon Bike Dual Slalom event.
Join us on the Les Moulins piste at 4pm on 7 March for an exciting moonlit ride in the snow. It's a unique opportunity to challenge yourself and have fun on your bike while enjoying the breath taking view of the snow-covered landscape under the full moon.
After the ride, you can continue the evening with a special CHF 15 menu at the Les Moulins restaurant. It's the perfect way to end the night with great food and drinks, and to socialize with other bike enthusiasts.
To participate in the event, make sure you bring your bike, helmet, and a bike light or headlamp. Don't forget to wear warm clothes to keep you comfortable during the ride. If you want to try something new, you can test some fat bikes available at the event.
Sign up online or at cash desks - link for more info above
Where & when
Piste des Moulins,
Verbier
Location