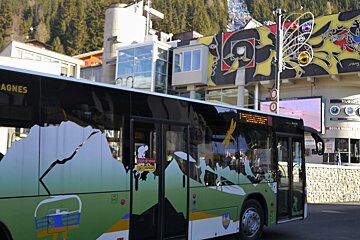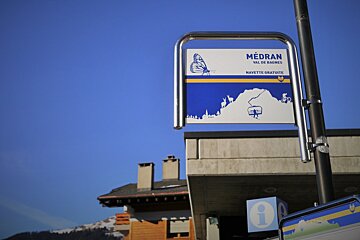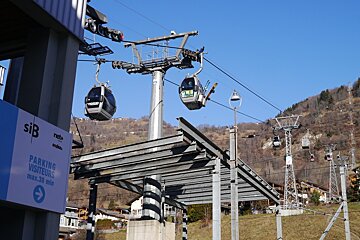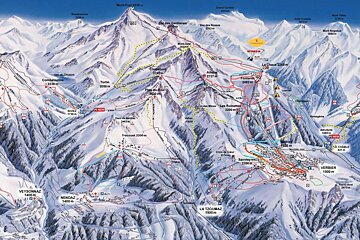 Getting Around Guide to Verbier
Once you've arrived in Verbier, how do you get from A to B?
featured in
Buses
Updated
You're arrived in Verbier after flying, driving, catching the train or transfer bus, but how do you find your way around whilst you're here? We've put together this handy guide on the best way to get around so you can get to all the key places, and help you find your bearings quickly.
Buses
Verbier has a free bus service that runs from Carrefour all the way down to Verbier village. It runs every 5-10 minutes from 08:00 - 18:00. All lines run through the supermarket stop (Migros), Ermitage car park in Place Centrale, Medran lift station and Savoleyres lift station, so if you need to get to any lift station, it doesn't matter which one you get on.
Line 1 takes you to to Carrefour
Line 2 takes you to Hameau (les esserts)
Line 3 takes you to Patier and Verbier Village
Top Tip - Only line 3 stops outside La Poste on the way to Patier and Verbier Village.
Verbier - Le Chable
The first bus is at 06:10 and runs around every hour till 00:30 with a few gaps in-between. Saturday is the same, but on Sundays the earliest one starts at 07:45.
Verbier - Le Chable Cable Car
Operates from 07:00 - 19:30.

Skiing
You can reach all towns in the 4 Valleés when you are on your skis or snowboard including Thyon, Nendaz and La Tzoumaz. Take a look at the piste maps to navigate your way around.
Getting to La Tzoumaz
If you need to get to La Tzoumaz and you do not have a car or it is in the evening, you will need to get the lift down to Le Chable and grab the St Bernard Express train to Martigny. You then get on the train towards Brig which is normally Platform 2 and then get off at Riddes. You then walk to the Riddes TRI station to get the Lift to Isérables Téléphérique. From there you get on a bus to the town centre of La Tzoumaz. Take a look at the Swiss train network timetables to help plan your day.
Location