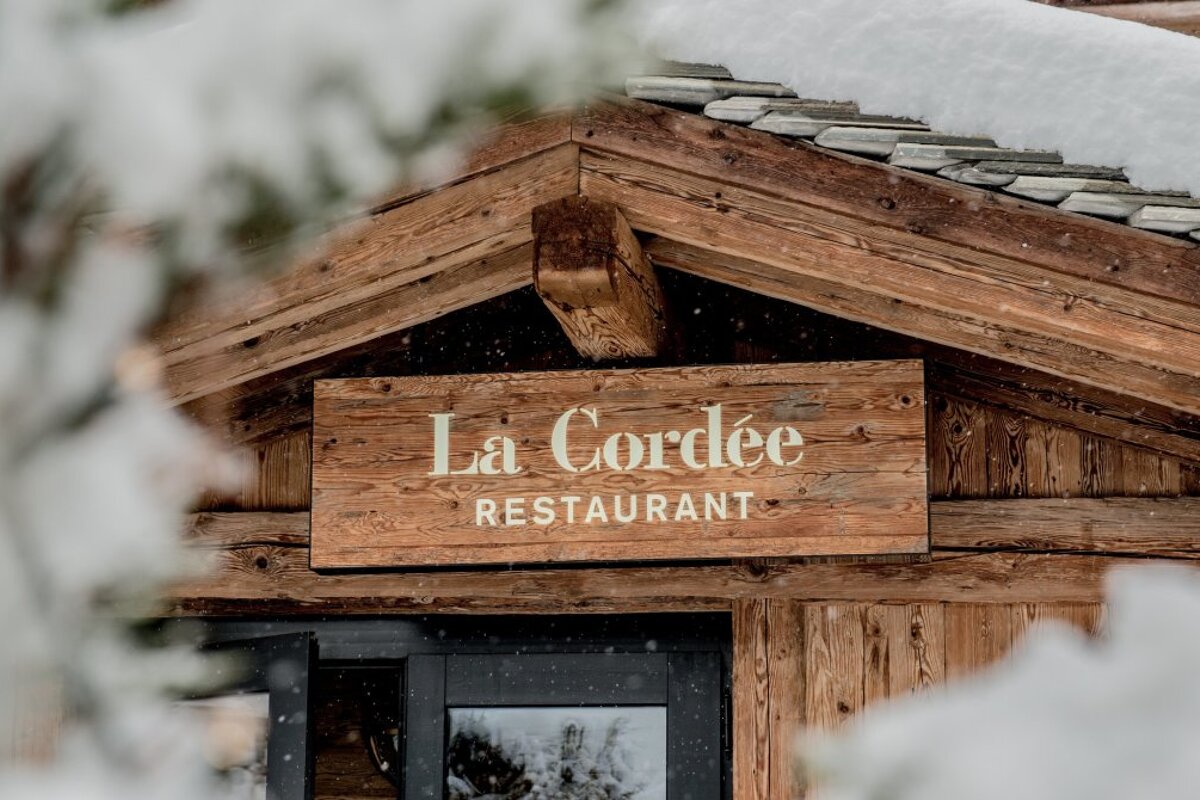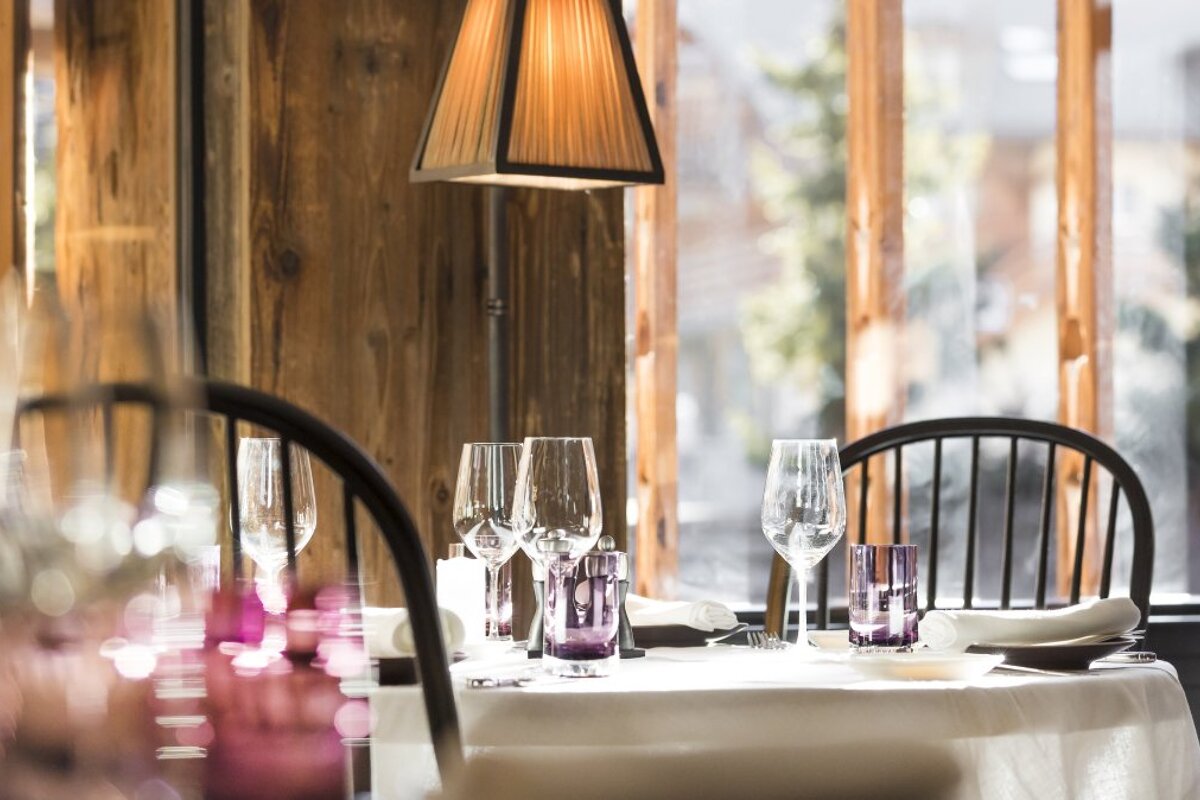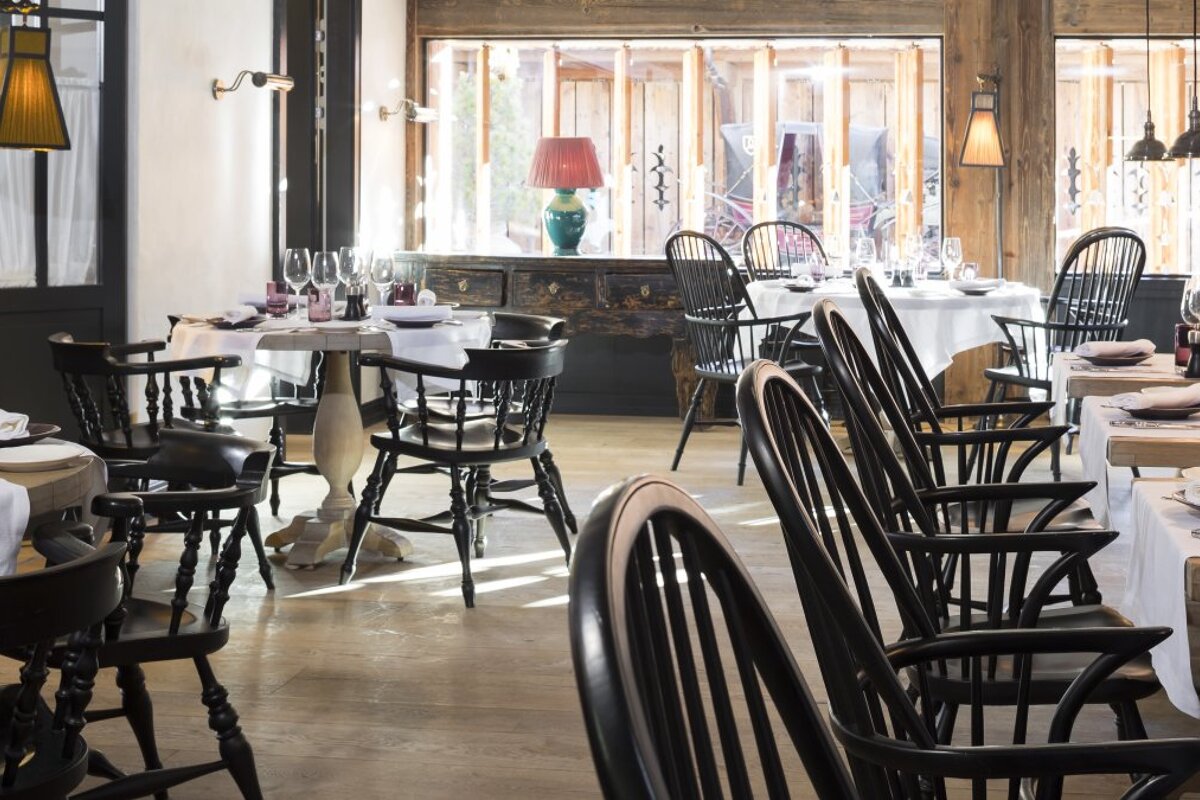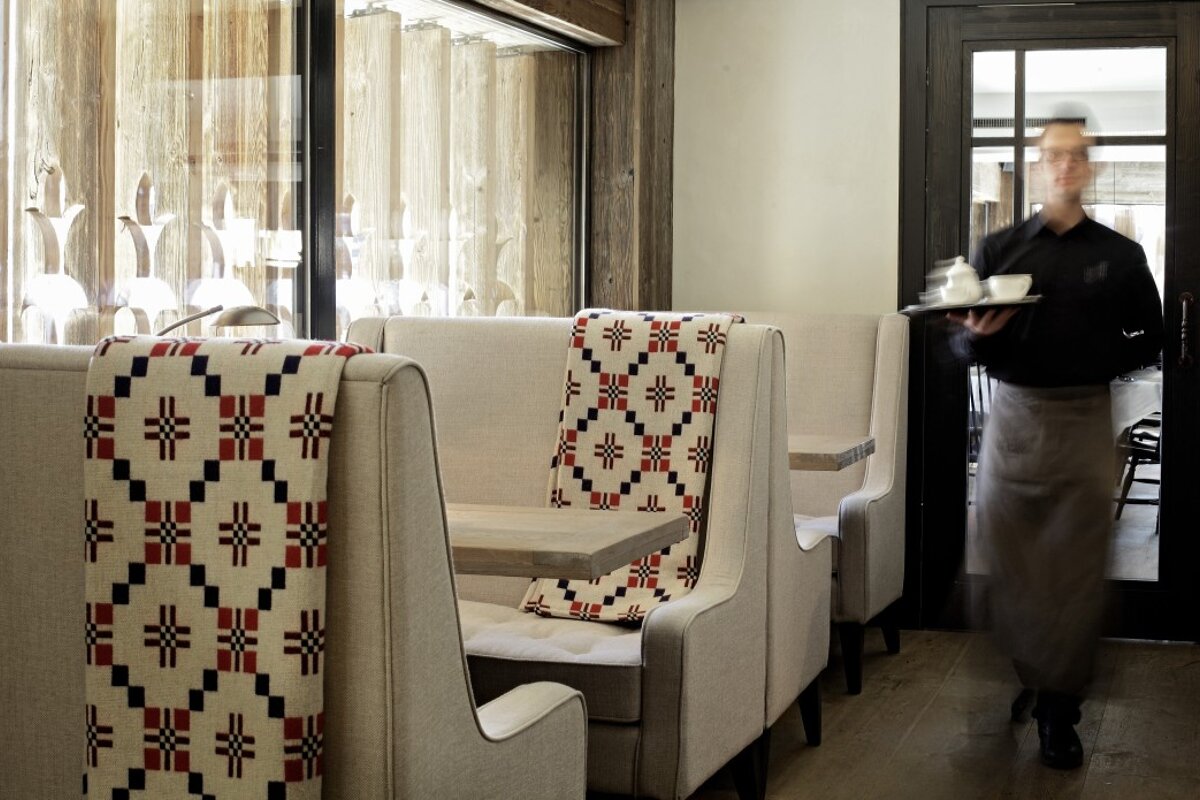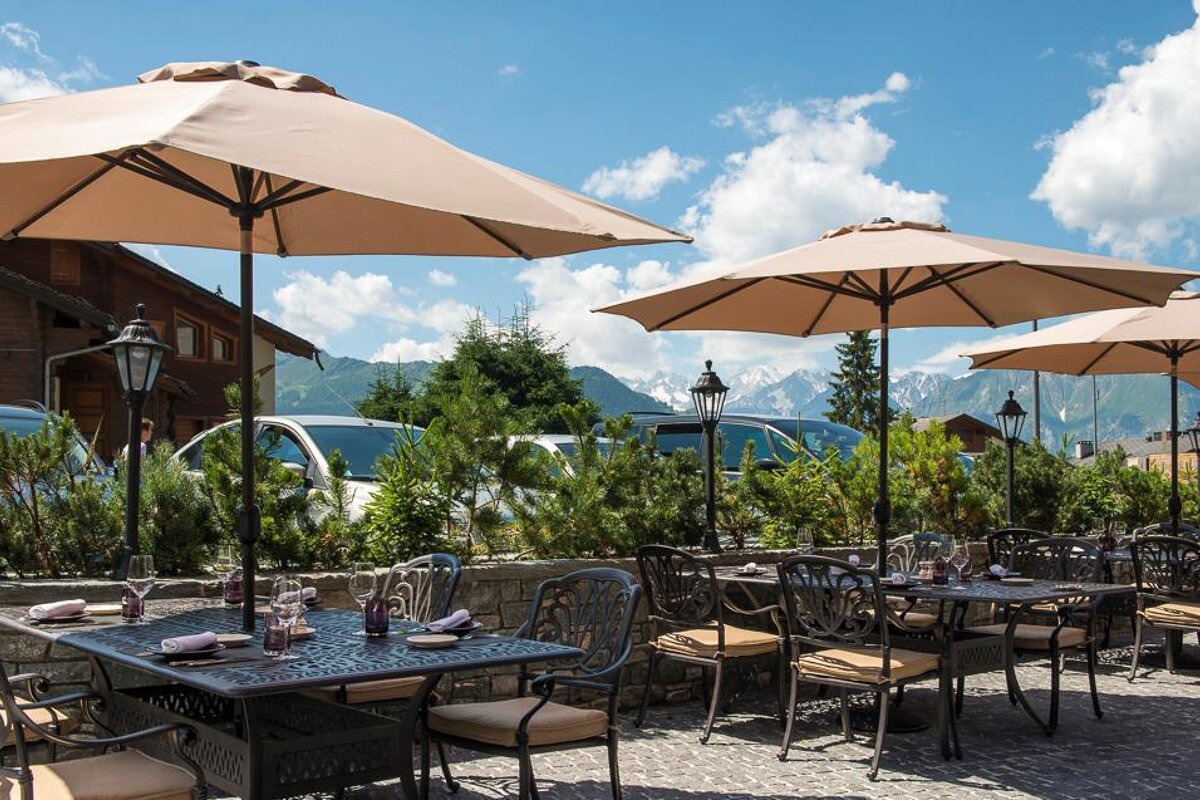 La Cordee Restaurant, Verbier
Gastronomic restaurant with a wonderful cocktail bar, a passion for local produce, and fine authentic cuisine
Part of a stunning 4 star Hotel, this restaurant is run by Fabrice Taulier and his team.
The interior of the restaurant pays respect to its mountain environment using flagstone flooring, wooden beams and full length shuttered windows. Together with contemporary touches such as the cosy booths, an open plan kitchen and large central bar, they all ensure that guests become part of the whole dining experience.
On entering the restaurant, enjoy a pre-dinner cocktail at the central bar or, why not spend some time there with friends sampling the bar menu.
The motivation behind their ethos is to produce wonderful food, bright fresh flavours based on a tradition of French cuisine but with a contemporary interpretation. They have a passion for local produce so wherever possible their chef Fabrice Taulier turns to their farming friends in Switzerland and the Valais.
The restaurant holds up to 110 guests, however it also has a private dining area for 22 guests as well as the spectacular chef table where up to seven guests can gain an insight into the intensity and art of the kitchen.
The restaurant is open for dinner during the winter season from 19:00 to 22:00 every day.
The Bar
The restaurant includes a cocktail bar where their especially trained staff can easily rattle off your favourite combination of flavours. There is also a lounge bar in the hotel where they serve delicious afternoon tea.
Child policy
Children are welcome and they have a menu especially for them.
Location