Verbier, located in the Valais canton of Switzerland, is part of the 4 Vallées, the country's largest ski area and one of the biggest in Europe. The most convenient airport for Verbier is Geneva as it offers the greatest choice of airlines, frequent flight times and the most competitive prices. To reach the 4 Vallées' world-famous pistes from Geneva airport quickly and comfortably, your best bet is to book an airport transfer.
We've got the inside track on what to know and watch out for when booking a transfer from Geneva airport to Verbier, so read on for our complete guide.
How to get from Geneva airport to Verbier
Geneva airport is 160km from the centre of Verbier. To get here, we recommend you book an airport transfer.
How do you get from Geneva airport to Verbier?
The easiest and fastest way to get to Verbier is to book an airport transfer. The Geneva to Verbier transfer time is around two hours but will be longer on snowy days and in peak weeks, such as Christmas, New Year, school holidays and Easter.
Another option if you can't easily find transfers for the flight times you have chosen is to hire a car from Geneva airport, which also gives you the freedom to move around and visit neighbouring resorts. Nevertheless, driving on the snow means that you have safety and potential damage to consider, while snow tyres should be added to the final cost on the hire options.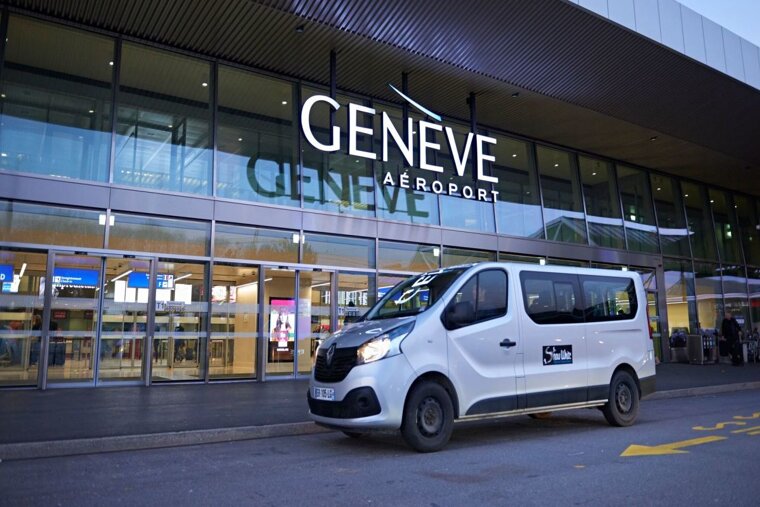 Closest airport to Verbier
Even if Geneva is the most convenient airport when travelling to Verbier, it isn't the nearest one. There's a small airport in the town of Sion mainly used for private jets.
What's the nearest airport to Verbier?
The closest airport to Verbier is Sion, a little under 55km from the centre of resort. While it's faster to get to Verbier from Sion (around 45 minutes), it's mainly used for private jets. Currently, Sion airport only offers regular commercial flights from Porto and London Heathrow once per day in the winter, operated by Swiss.
Zurich airport, a large international airport like Geneva, is around 3h30 from Verbier and there are fewer transport options to the ski area. Therefore, Geneva remains the most convenient airport when travelling to Verbier.
These are the average transfer times and distances from the main airports to Verbier. The values are approximate and can be affected by snow, bad weather or peak holiday times:
Airport to Verbier Transfer Times & Distances

Geneva to Verbier
2h
160km
Zurich to Verbier
3h30
280km
Sion to Verbier
45min
54km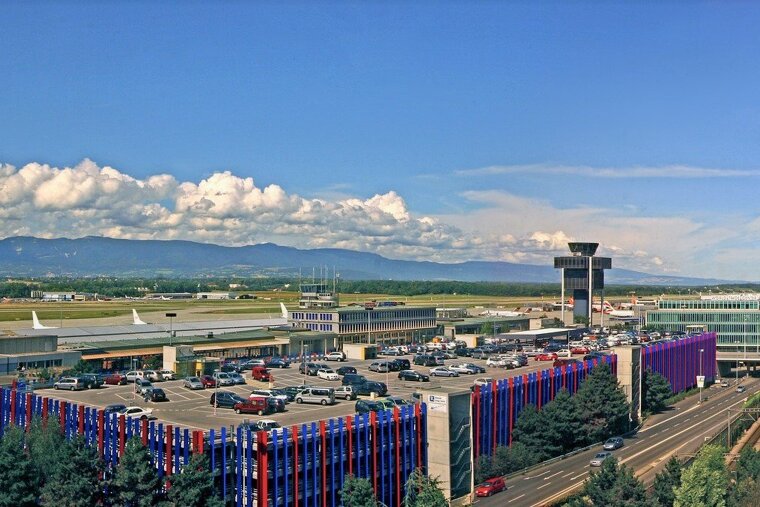 Transfer prices in Verbier
Verbier ski transfer prices will vary depending on whether you're booking a private or a shared transfer, as well as on dates (with off-peak weeks generally offering cheaper transfers), times (it may be cheaper to travel in the middle of the day as transfer companies will be able to group more people together), availability, vehicle and/or group size, etc.
How much do Verbier airport transfers cost?
The average price of a one-way shared transfer from Geneva to Verbier starts at around 40.-CHF per person, going up to 450.-CHF for a private transfer. If you're after something a bit fancier and most definitely faster, the sky can literally be the limit with a private helicopter transfer taking off from 2,500.-CHF.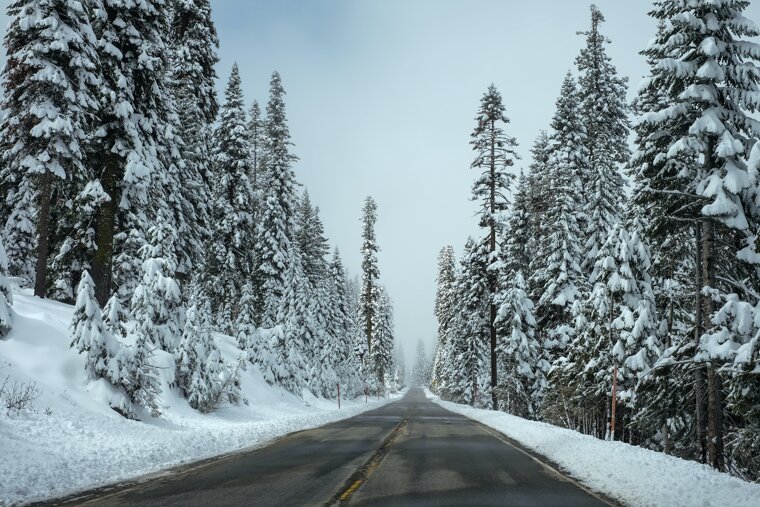 Shared vs private transfers
When booking your airport transfer you'll find that there are two main Verbier transfer options: shared or private. These depend on whether you book the whole vehicle for yourself and your group or you share it with other people.
What's a shared transfer?
A shared transfer is when companies group passengers arriving at a similar time in the same vehicle, sharing costs among them. They are cheaper than private transfers, the trade-off is that they usually involve longer waiting and travel times. This is because they won't leave the airport until everyone's plane lands, even if waiting times are usually under an hour. There will also be several stops on the way to drop people off, increasing the journey's length.
What's a private transfer?
A private transfer is when the vehicle is reserved for your party only. Generally more convenient than shared transfers, they're also more expensive. They're the best option for groups and a good alternative when you can't find a shared transfer around your flight time. Private transfers will leave the airport as soon as you arrive and go straight to your accommodation, making the waiting and journey times shorter. Those who prefer to travel in style will be able to book the latest luxury eco-friendly cars or even fly high in a helicopter.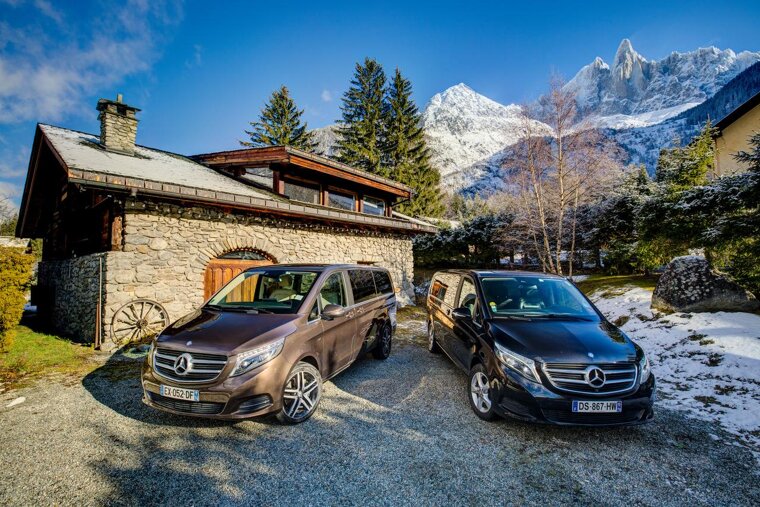 Public bus transfers to Verbier
Using public transport can help keep the costs down on your trip to Verbier. However, it can take considerably longer than a shared or private transfer as trains usually stop several times along the way and you will need to make a connection in Martigny, the nearest transport hub in the area.
How do you get from Geneva airport to Verbier using public transport?
There are no public bus transfers between Geneva Airport and Verbier. However, you can travel by train to Le Châble, the nearest train station, where there is a gondola that will take you to Verbier centre in only 10 minutes. From Geneva airport, hop on a direct train to Martigny, from where the Saint-Bernard Express will take you to Le Châble. There are also buses running between Le Châble and Verbier with the journey taking around 25 minutes.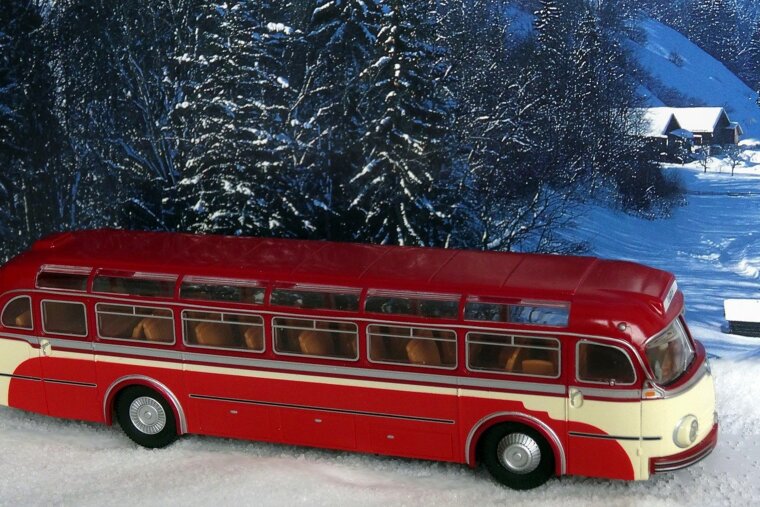 More inspiration...
Read our How to Get to Verbier Guide for more information on all the different ways to travel to the Verbier Valley, including by plane, by train and by coach.