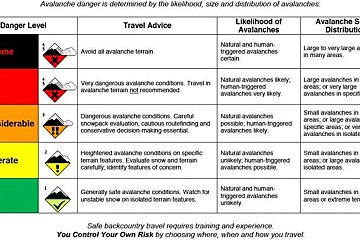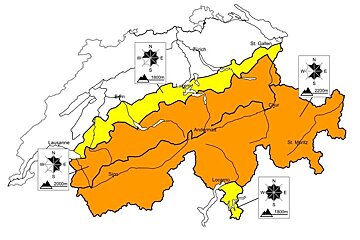 Avalanche bulletin Verbier
Discover the latest Verbier avalanche conditions
This avalanche bulletin for Verbier and surrounding region is provided by the WSL Institute for Snow and Avalanche Research SLF in Switzerland and is updated daily from November to April and twice daily during the peak winter season.
Buy My Ski Pass Book My Mountain Guide Book My Ski Hire
The bulletin primarily contains a forecast of the avalanche danger in the Swiss Alps, Liechtenstein and, whenever necessary, the Jura as well. It also contains information on the weather parameters that affect avalanches and on the quality of the snowpack.
The information provided by the avalanche bulletin serves as a basis for the user's own evaluation. It does not replace an autonomous assessment of the situation in each given locality. The information contained in the bulletin is too general for local assessment purposes because of the limited data resources.
In summer and autumn avalanche bulletins may be published, but only after an exceptionally heavy snowfall.
Mobile avalanche bulletin apps are available for Android & iOS.
If you do not know how to interpret these diagrams and are heading off-piste, then consult a member of the Piste Security Team or ask at the lift station where they will have up to date information. You should never consider going off-piste without the appropriate knowledge, equipment or a local mountain guide. Read more in our Avalanche Safety Guide.
---
Emergency Numbers
Emergency number and to call an ambulance: 144
Swiss rescue: 1414
Fire department: 118
Police: 117
Europe-wide emergency number: 112