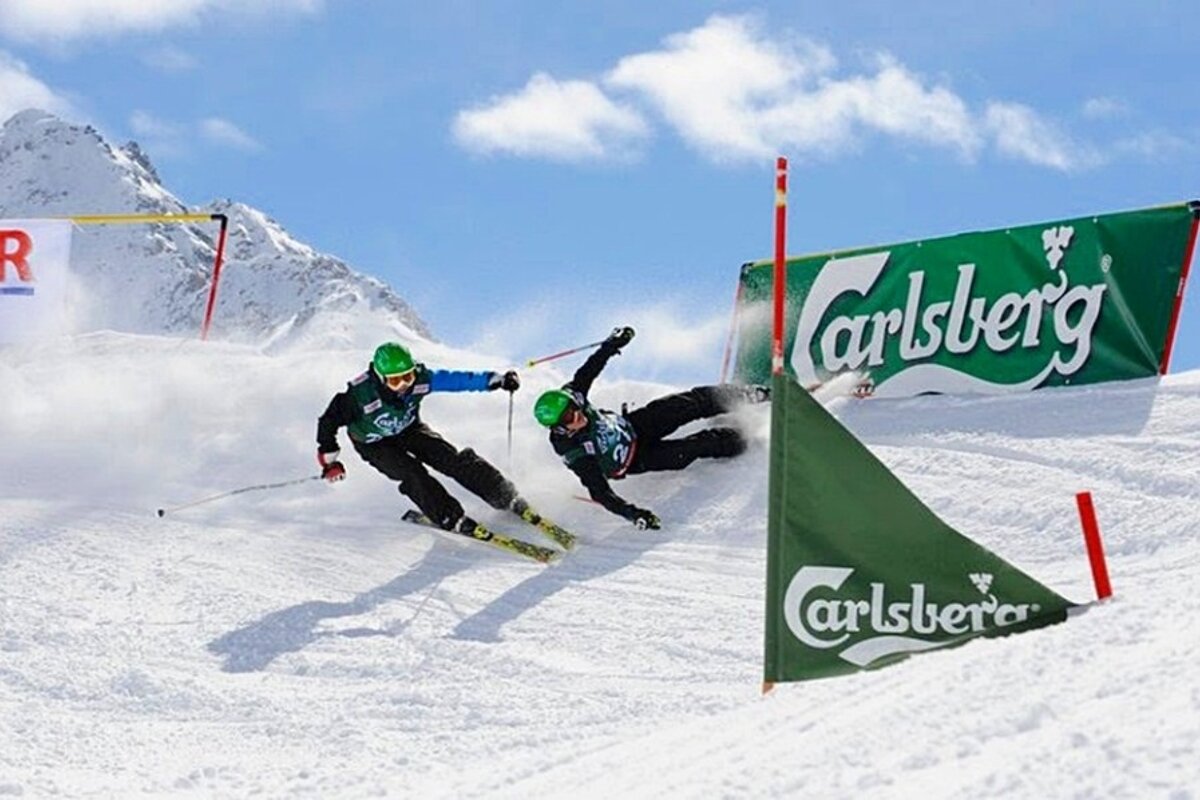 Verbier High Five by Carlsberg
Compete against the pros in various ski and snowboard competitions
Giant slalom, flying kilometre, ski cross and the waterslide are just some of the races that make up the High Five. This event is open to skiers, snowboarders and telemarkers who have the opportunity to compete against professional athletes across all four disciplines.
Each year, the Verbier High Five welcomes many of the stars of the alpine ski circuit as well as several local "slebs" who all enjoy releasing the pressure after a long and gruelling season of competition.
Come and meet some of the big names in person and enjoy DJs and live concerts at Chalet Carlsberg. The party continues with a live music après-ski and BBQ at the Pub Mont Fort.
Click on the above weblink for the latest programme info and details on how to sign up.
Watch this
Where & when
The Giant Slalom takes place in the Savoleyres Racing Stadium.
Participants
You need to be aged 18yrs+
Location
Verbier Valley, Verbier