Coming to a ski resort for the first time as a beginner skier or snowboarder can be a bit daunting, especially if this is your first ski holiday in Verbier. With a little bit of locals know-how, we've got some suggestions to help you make the most of your time skiing here.
Verbier is home to the finals of the Freeride World Tour and has a reputation for some of the best off-piste and steep skiing in the world. Skiers flock to the resort to take on the famous off-piste itinerary runs such as Tortin, Col des Mines and Mont Gele. So it is worth visiting Verbier as a beginner or intermediate skier? The answer is definitely "YES!"
Verbier started as a small, Swiss village and has grown into quite a big town. It can be quite a distance from your chalet to the closest ski hire shop and then to the nursery slopes. Don't worry, as there are plenty of free buses or "navettes". The buses run frequently, with the longest wait usually being 15 minutes and there's free WiFi on board too. Every bus stop has a map showing the different routes. It can seem a bit complicated at first but all of the buses go around a central loop, with different routes heading off the loop to places such as Patieres or the nursery slope at Les Esserts. All of the buses eventually stop at Medran, which is a good place to hop off and sort out your lift pass and ski equipment.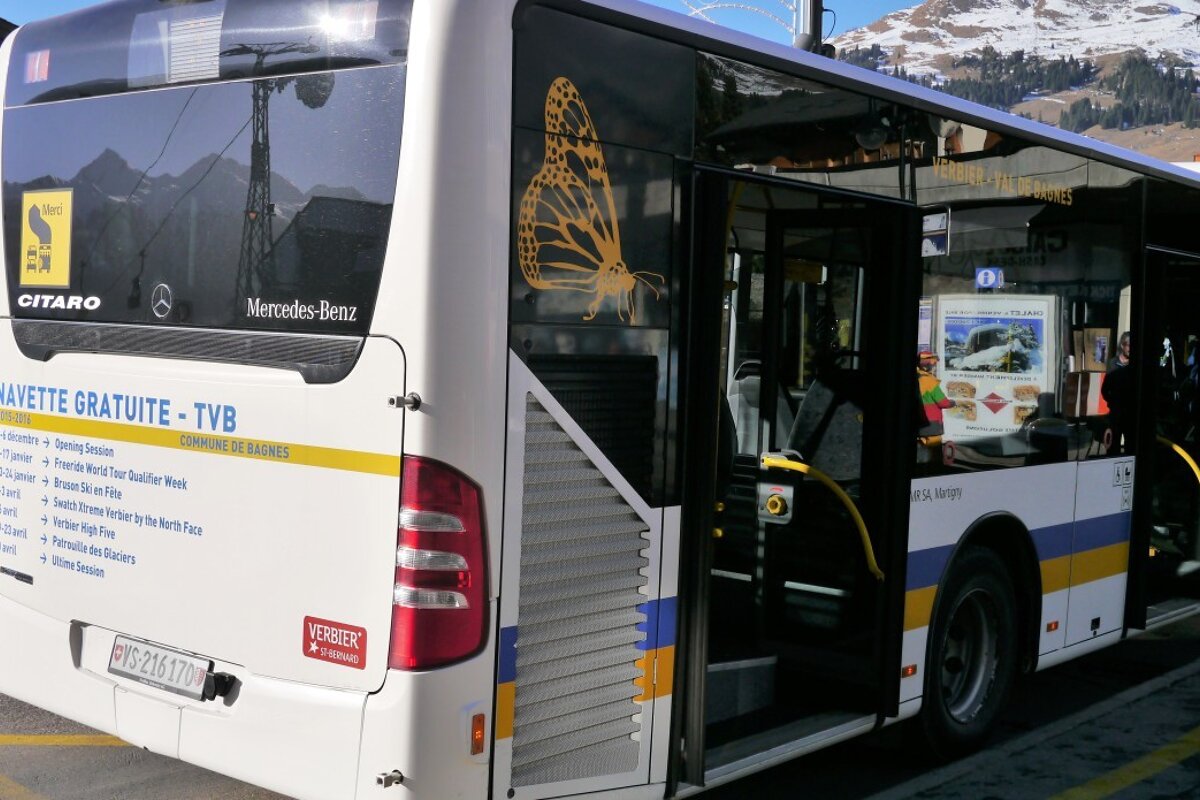 Where to rent your gear
A short walk downhill from Medran is the Ski Service shop. The English speaking staff will help you choose the right boots and skis to rent for your first days skiing. They also stock all of other small essentials that you might need, such as goggles or lip salve. A unique feature of Ski Service is their shop on the pistes at Ruinettes. If your boots are too loose or skis are too long, you can pop in swap them without having to travel back down to Verbier town. Also based around Medran are the big No.1 shop, friendly "Backside" and off-piste specialists Mountain Air. Jet Sports, Fellay Mode & Sport and Xtreme are all good shops that you should consider too.
---
If you need to buy a lift pass, Televerbier's information desks are right by the Medran bus stop. Here you can buy your lift ticket, collect a piste map and check which lifts are running. There's also information about things to do other than skiing, such as snowshoeing or sledging. Verbier has the longest sledge run in Europe and it's a thrilling ride down to La Tzoumaz if your legs are tired from skiing in the afternoon.
Beginner specific lift passes
Now that you're ready to ski, where's the best place to start? Hop on a number 2 bus (it might say "Hameau" on the front) and head for the nursery slope at Les Esserts. Total beginners can save a lot of money by buying a lift pass for just the magic carpet and button-lift here, rather than the whole of Verbier. There's an ATM-style machine at the bottom of the slope, where you can buy your lift pass for the day. Read more about Beginner ski areas in Verbier.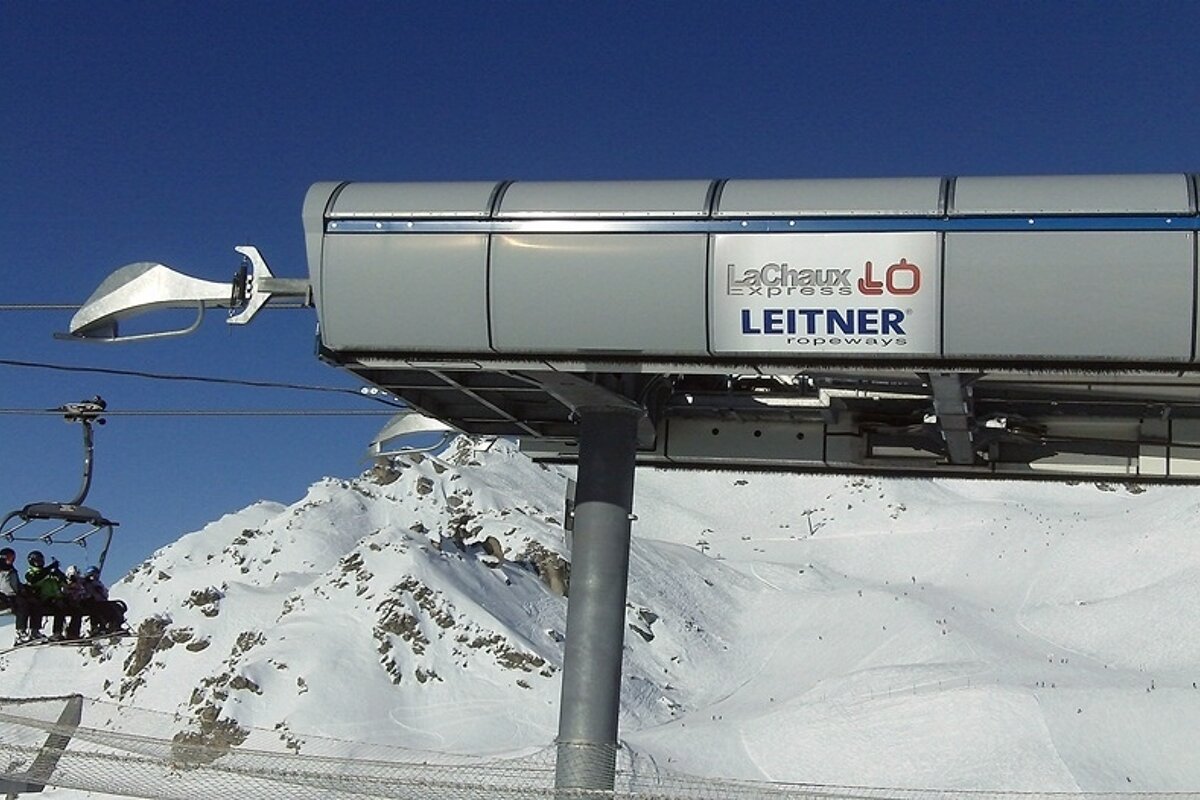 Which lifts and pistes are the most beginner friendly?
Once you've got the hang of turning and stopping and side-slipping, it's time to move on up the mountain. The next place to visit is La Chaux and its brand-new, 6 seat chairlift. The name of this south-facing bowl means the warm place and it's a great place to ski in the sunshine until late in the day. At the bottom of the slope is Le Dahu restaurant, a great venue to meet up with friends and family for a stylish lunch. There's also a self service cafe underneath the restaurant, complete with an indoor kids' play area and sofas & bean bags outside in the sunshine. To get La Chaux, take the bubble lift from Medran to Ruinettes, then go up the escalator and get into another bubble on the "Chaux Express." Ride this to the top of Fontanet and stay inside as it goes down the other side of the steep mountain to La Chaux.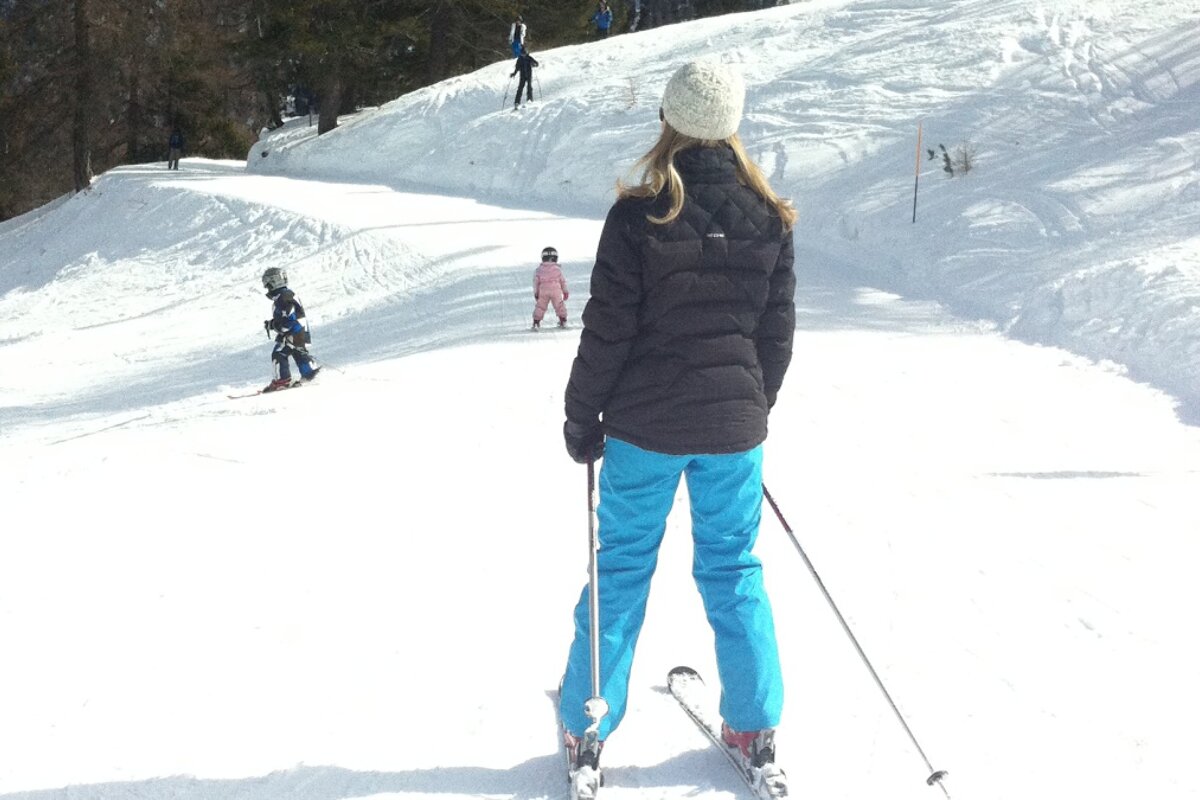 Once you've mastered La Chaux, it's time to move on again. Savoleyres is a quiet and often forgotten part of Verbier but its blue pistes are perfect for beginner and intermediate skiers who want to start to explore the mountain. The runs down to the Taillay and Nord chair lifts provide some of the widest and friendliest blue pistes in the 4 Vallees. However, it can be tricky to stay on the right path and it can be a good idea to go with an instructor who can steer you away from a wrong turn down a steep red run in the trees. The self-service cafe at top of the Savoleyres lift has brilliant views and is a great place to stop for a hot chocolate, warm up and give your legs a quick rest. From here, a blue piste follows the summer road back down the mountain, past the bus stop and restaurant at Carrefour, all the way into Verbier. Again, staying on the right route can be tricky at times, so hiring an instructor to show you the way can be a good idea.
---
What to wear or bring?
Buying all the gear before you go can be daunting if you've never set foot in a ski resort before. Look for all weather goggles and technical ski socks, not the thickest ones you can find in your drawer! The key items to bring with you, along with the obvious ski jacket, salopettes and sunglasses, are as follows:
Layers - thermal tops and leggings, fleeces, hoodies, hats and a good pair of ski gloves (you don't want to get cold fingers!) Weather on the mountain can change pretty quickly, and you are much better off wearing thinner items as opposed to big, bulky jumpers that take you from one extreme to another!
Socks - a variety of socks ranging in thickness, it may sound weird but in my experience hire boots can be quite painful with the wrong socks.
Sun cream - even when it's cloudy the sun here can (and will) still get you, and don't forget the underneath of your chin as the sun reflects off the snow too. Don't forget a lip salve with an SPF.
Piste map - make sure to always have one in your pocket while you're out on the mountain.
---
Are you a beginner heading to Verbier?
Verbier really does have some great skiing for beginners and intermediates. There are good places to learn technique and long blue runs to explore too. Beginners can get to many of the famous mountain restaurants and travel right to the top of Mont Fort to take in the spectacular views. If you're thinking of learning to ski this winter, come and join us in Switzerland!
Happy skiing!
---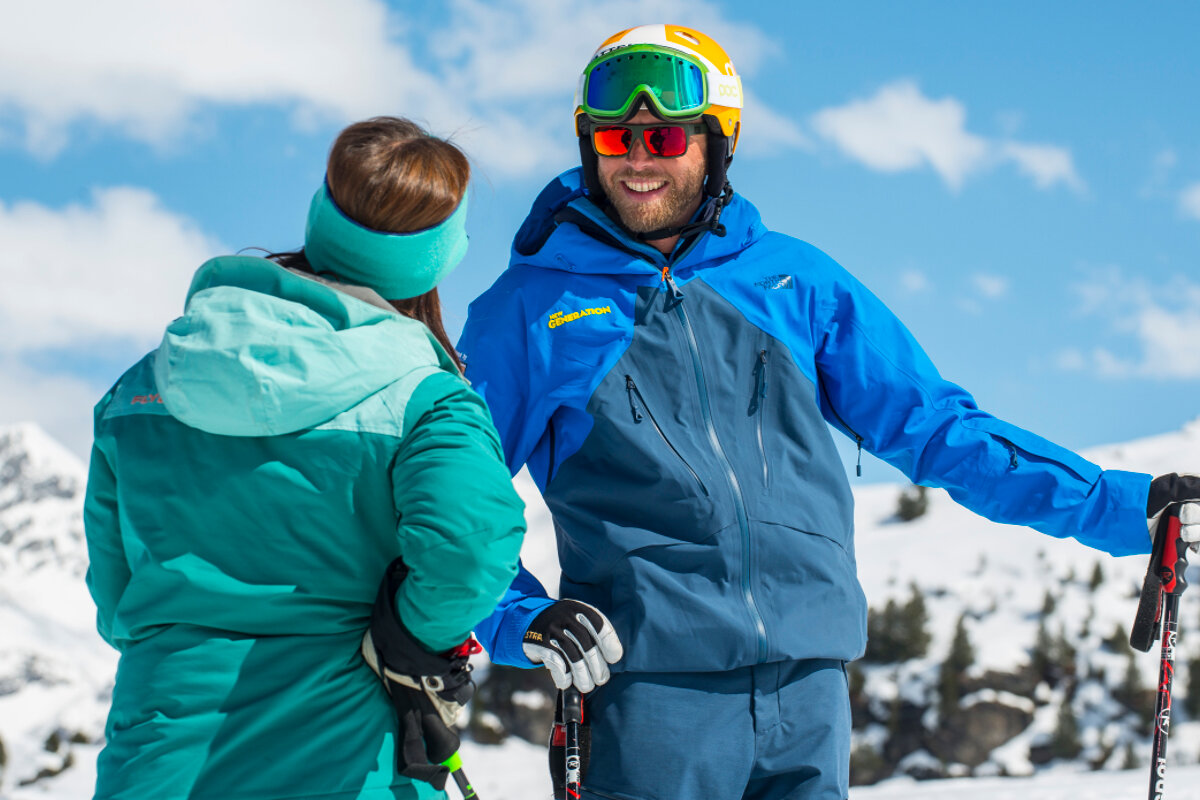 Thanks to New Generation ski school for this article. They offer instruction from a professional, experienced team in Verbier and you can book a ski or snowboard lesson with them. Small group lessons are great for beginners who want to learn in a social setting. Their local instructors will pick the most suitable terrain to build your confidence, and improve your technique throughout the week.