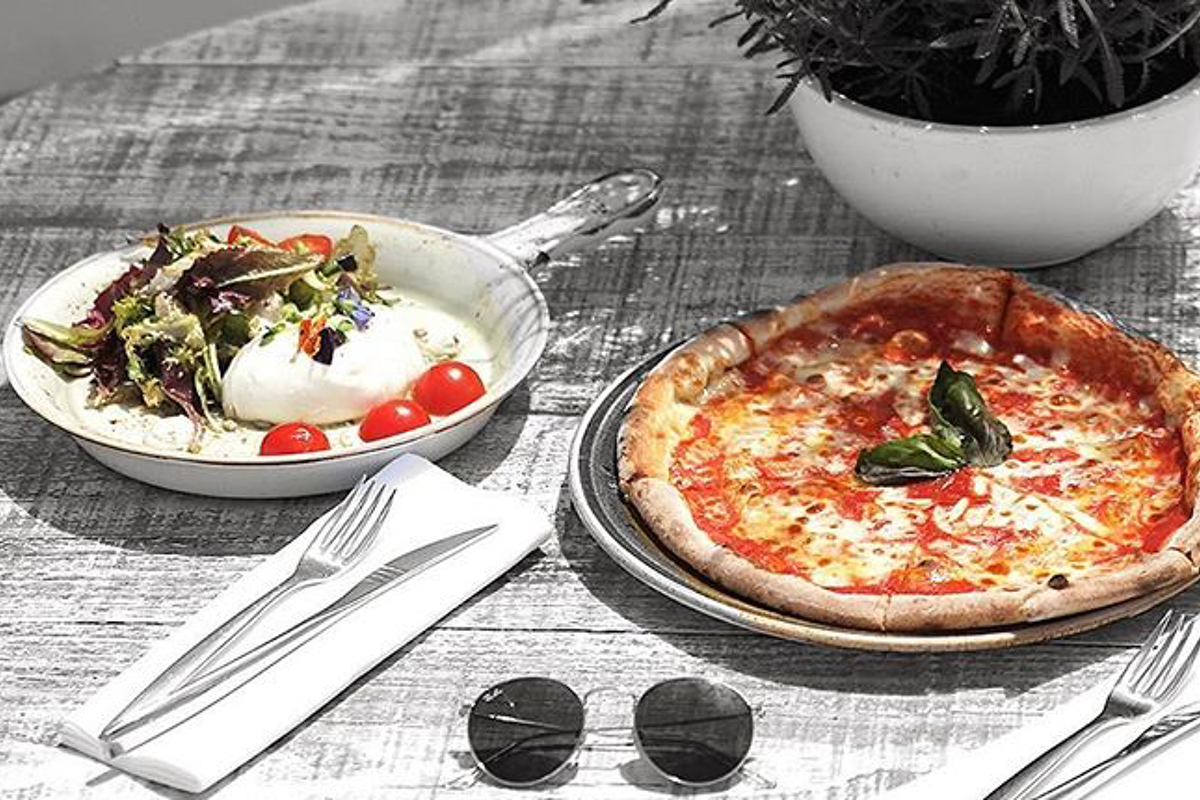 Best pizzas in Verbier
Must-visit restaurants for pizza lovers
Verbier's food scene is rich with diversity, offering a variety of different cuisines from traditional Alpine Swiss food, heavy in local meats and cheeses, to excellent sushi and tapas in a laid back bar environment. However, if there's one food that stands above all else in popularity with the masses, it has to be pizza.
With so many fantastic restaurants it comes as no surprise that there are a number of Italian eateries to choose from, all offering a great selection of delicious pizzas. Here's our recommendation of where to head for the best.
Al Capone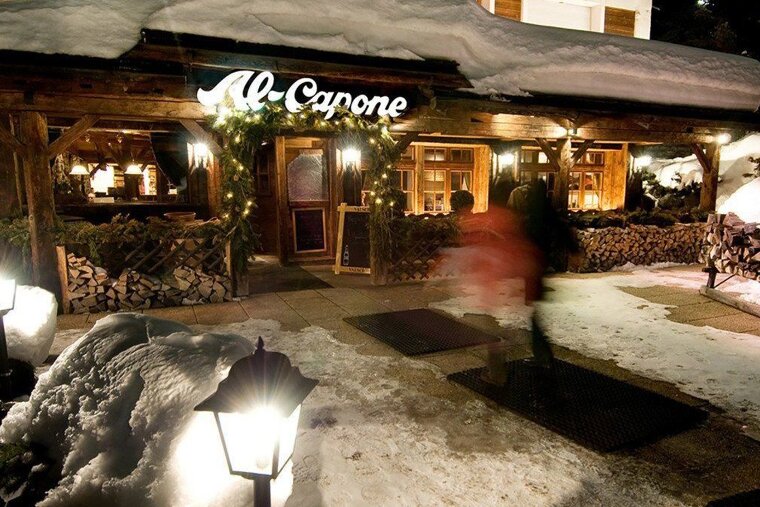 Located near the Brunet bus stop, Al Capone is one of the most popular places in Verbier to head for pizza. With over 25 pizzas to choose from off their evening menu, as well as an enticing selection of classic Italian and French dishes, there really is something to suit all tastes and dietary requirements. On top of that, they're renowned around town for having a team of friendly and welcoming staff, and a cosy interior perfect for a relaxed evening with friends and family. Open until 23:00, reservations must be made by telephone, although they also have the option to takeaway.
La Vache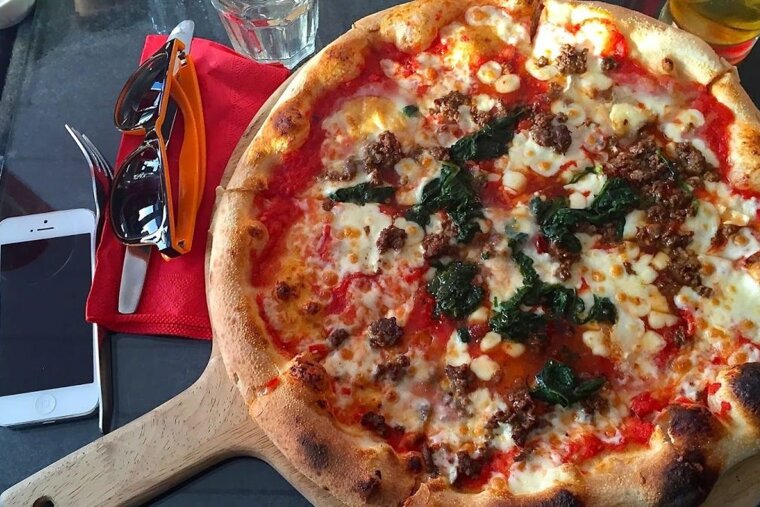 Owned by the famous Verbier trio of singer/songwriter James Blunt, rugby legend Lawrence Dallaglio, and super bike star Carl Foggarty, La Vache is an impressive mountain restaurant situated at the top of the Les Atlas chairlift at over 2700m above sea level. The views from the terrace are second to none, with a panoramic vista including Mont Gele, Mont Blanc, and the Grand Combin all in perfect sight. The interior is furnished beautifully, with fur hides and rugs aplenty, and a warm atmosphere to enjoy their amazing pizzas straight from the woodfired oven.
A-Team Pizza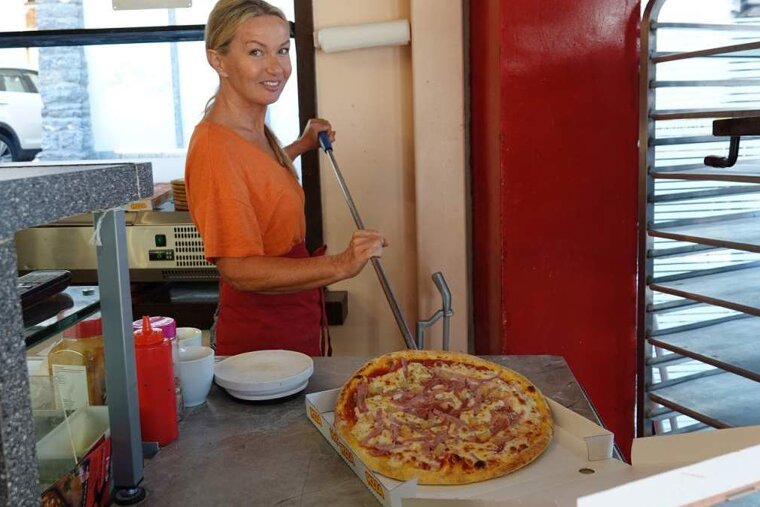 Whether you're after an easy takeaway dinner for the family, or a late night snack after a heavy Farinet apres session, A-team Pizza is always a great option. Their location smack bang in the middle of town in Place Centrale makes them easy to get to from almost anywhere, and their pizzas are to die for. I recently had the 'Baracus' (Gruyère cream, bacon, Bagnes cheese, onions, cayenne pepper), and it was absolutely smashing. They serve until 23:30, and for an added 10.CHF they also offer a delivery service, so if you're feeling lazy and just want a pizza without the hassle of walking into town, they've got you covered.
La Pergola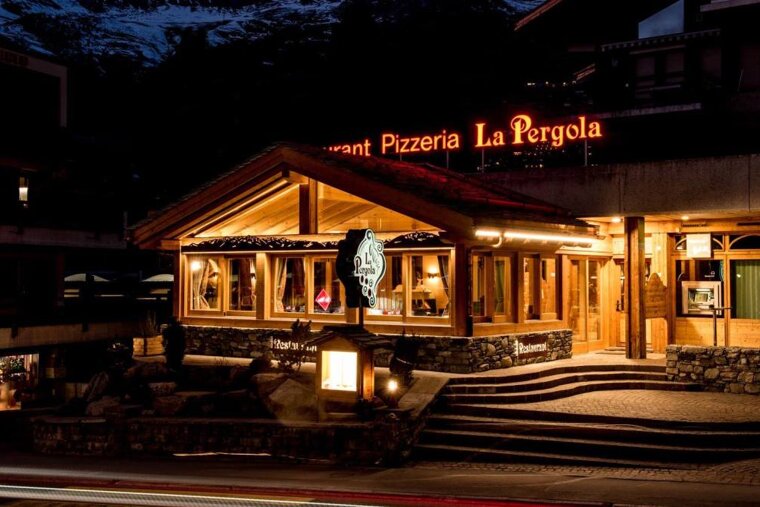 One of Verbier's most popular Italian restaurants, and for good reason, La Pergola is located just down from Place Centrale, and is renowned across the Val de Bagnes and Switzerland. Catering excellently for families, it's a lovely place to come for a comforting meal in front of the open fire. In the kitchen, Francesca and her team of talented chefs will make you feel right at home with their generous Italian gastronomy, with a large choice of antipasti, fish and meat, carpaccio, bruschetta, pizza, risotto, and homemade pasta. You can't go wrong if you're in an Italian mood with a trip to La Pergola.
Vie Montagne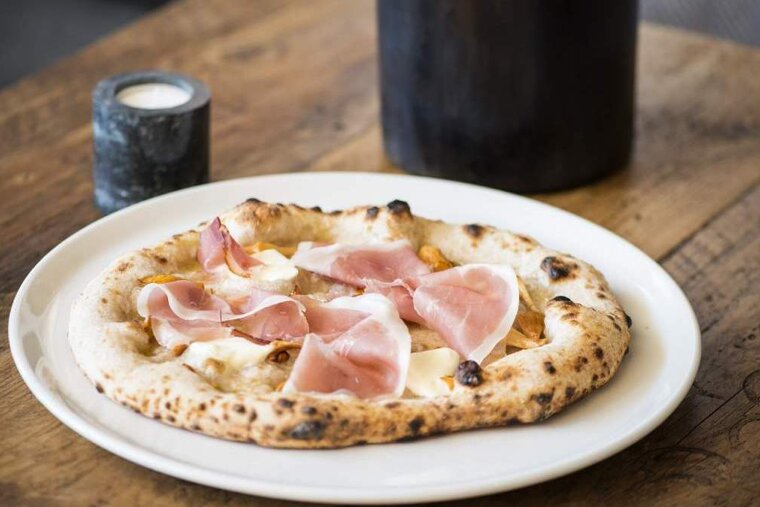 Although not a traditional Italian restaraunt, and instead more of a modern rustic brewhouse with an amazing upstairs fine dining restaurant, Vie Montagne offers something unique and enjoyable in Verbier. Downstairs they have an interesting selection of locally crafted and home-brew beers, and to compliment that a menu with gorgeous artisanal sourdough pizzas. While they may not be serving up classic Italian pizzas, you only have to try one to realise that these guys know what they're doing when it comes to great flavours.
Borsalino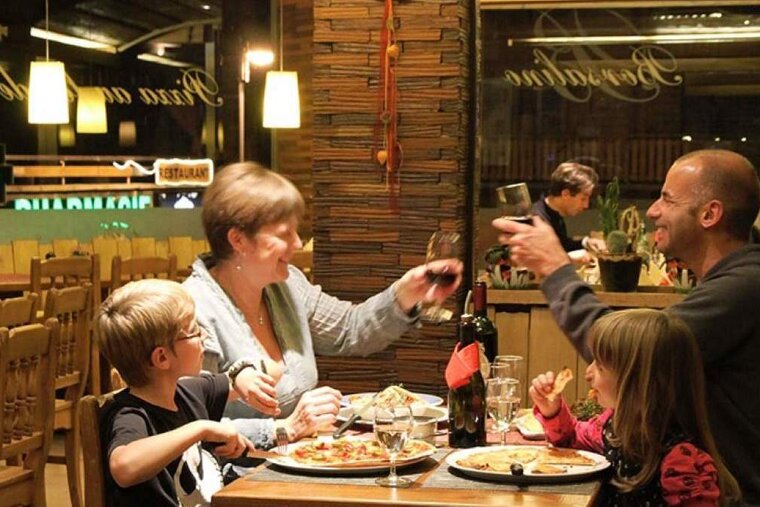 With a wealth of experience covering the last 15 years in Verbier, and with more than 30 years of cooking and pastry experience, Patrik and his team from Borsalino prepare some beautiful original dishes with influences from around the world. Almost everything off their menu is available for takeaway, making Borsalino a great option for an easy night in. They make their pizzas in an authentic wood-fired oven, which gives them a lovely smokey flavour, as well as serving a delicious range of pastas made in-house. Home made pasta and home made pizza - you can't go too far wrong.
Location
Verbier Valley, Verbier