Come spring skiing in Verbier
Enjoy a spring ski break
Beautiful weather, super skiing and great après-ski - what's not to love?
The locals' favourite time of the season, yet often ignored by many visitors, there are plenty of great reasons to come visit us in spring – here are just a few of them.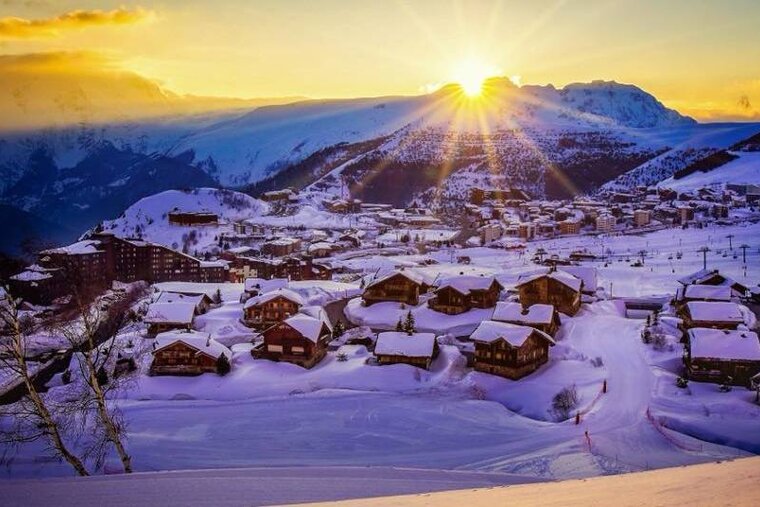 Snow sure
Often the best powder days come in April where an overnight dump is followed by a bluebird day, these days make you feel like winter may never end.
But even if those overnight gifts from the snow gods don't come during your visit, every winter the resorts' snow teams spend hours and hours maintaining the snow, and this year will be no exception to the hard work the piste teams will put in to ensure the ski areas remain in the best conditions right until the end of the season.
Yes, the lower slopes can get patchy, but the majority of the ski area will be able to provide good conditions. If you plan things right you can miss the icy first hour and ski through until after lunch when things get heavy and slushy and it's time to find a bar.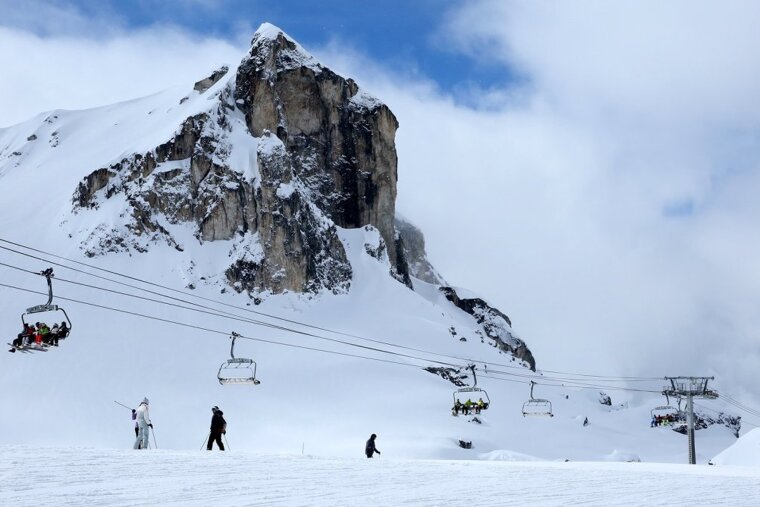 Warmer weather
Spring means warmer temperatures, and under the wonderful warm sunshine there really is no better place to ski. No bullet-proof icy pistes for you, just think blissful conditions and bluebird days...and skiing in a t-shirt.
And once you've done enough runs and underfoot is more slush than snow, head to a mountain restaurant and top up your tan.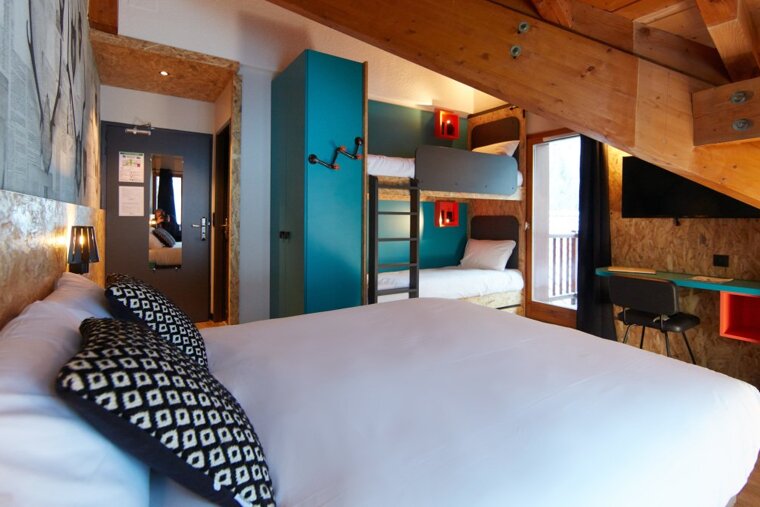 Great accommodation deals
Late season deals and offers are in an abundance as the season draws to a close.
Every spring, accommodation providers often offer savings, particularly independent chalet operators, so if you hunt around you'll typically find that end of season rates are a different kettle of fish to those peak season weeks. Some have even been known to offer free kids lift passes or heavily discounted ski lessons.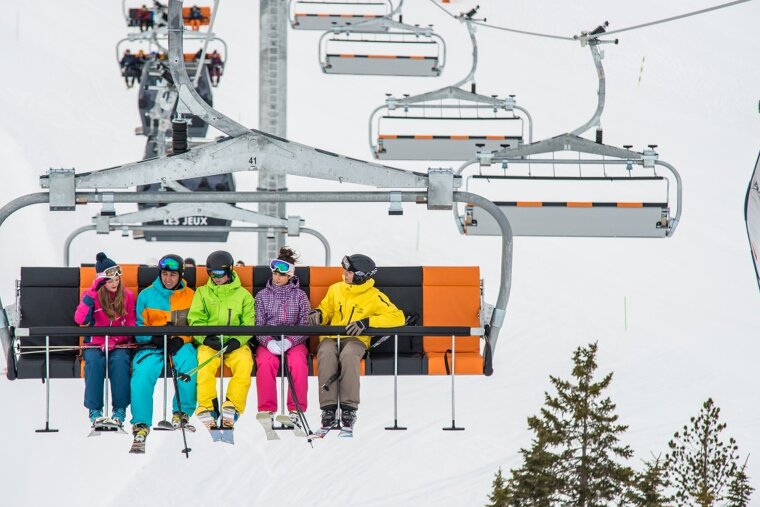 Cheaper lift passes
For most lift companies the high season usually ends around early April, with the late season running for the following few weeks.
Tour operators and the lift pass companies usually make some great deals with offers such as free children's passes or free days offered. Usually all of these spring deals are web-exclusive, so make sure you book online in advance to take full advantage.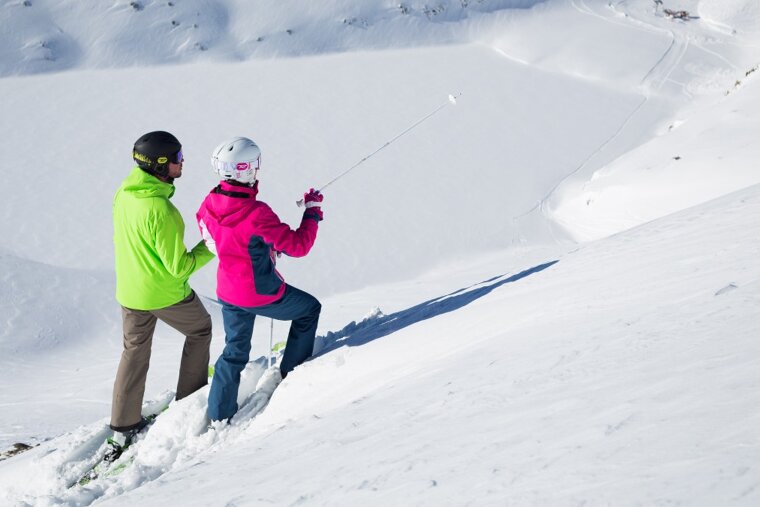 Longer days
The clocks 'spring' forward and, once this happens, the days will definitely feel a whole lot longer. It won't get dark in resort until after 20:00.
After the lifts close, there's plenty of daylight left which gives you time to stroll around and even take in some of the lovely walking trails and watch the sun gently go down over the mountains. Just make sure you've got your headtorch packed for the trip down.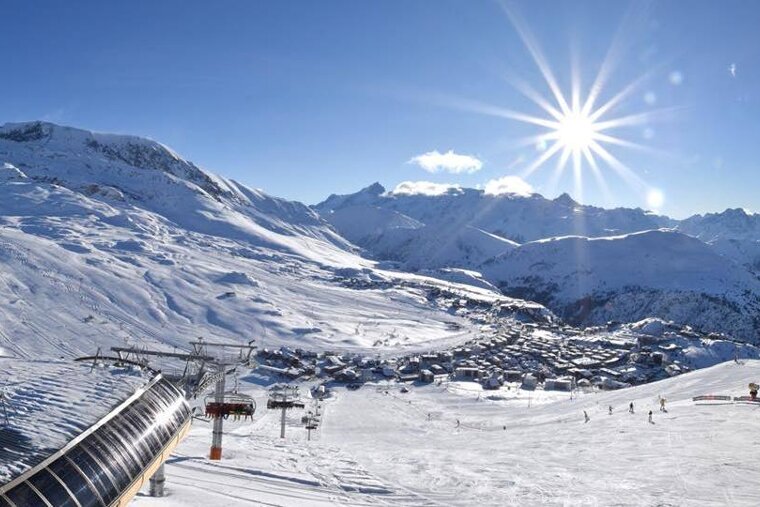 Slopes are much quieter
After the hugely busy month of February, March and April are always much quieter. And, unlike the early part of the season when the resort is gearing up and not all the pistes and lifts are open, in March and April most are open and in operation.
With fewer visitors, this can only mean one thing – quieter slopes.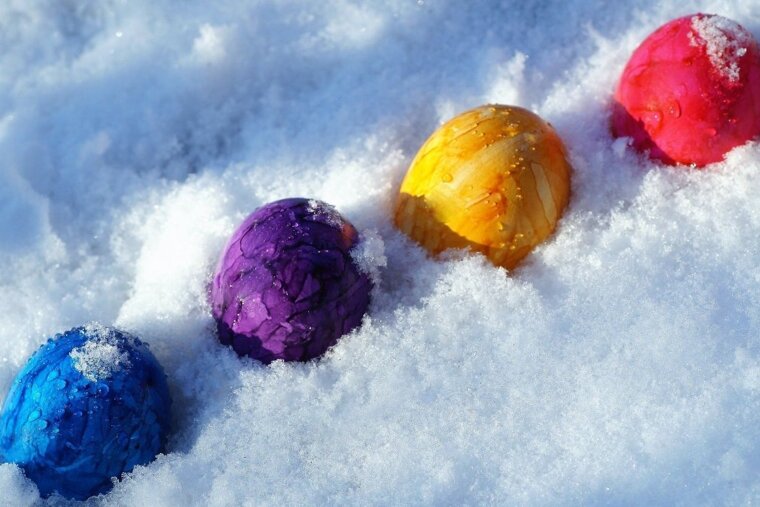 Easter
Easter is time for the school holidays, and there will be an influx of families, but as school holidays go this tends to be the quieter of them, so don't be put off coming on a spring ski holiday at this time of year.
And once the kids go back you can expect pretty deserted mountains for the final weeks.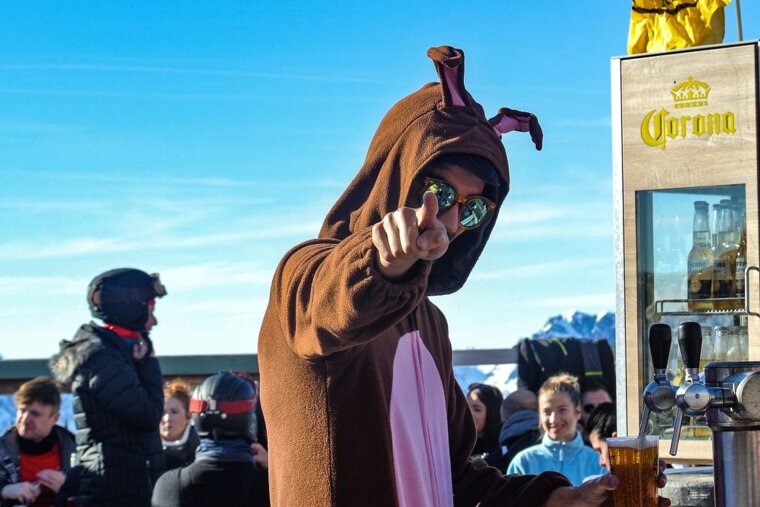 It's party time
As the season draws to a close, it's party time. A whole host of bashes, music festivals and table dancing will take place in late April to provide a fitting send off to a great season.
Keep an eye on the events calendar, or get friendly with the local bar staff to find out where tonight's party is at.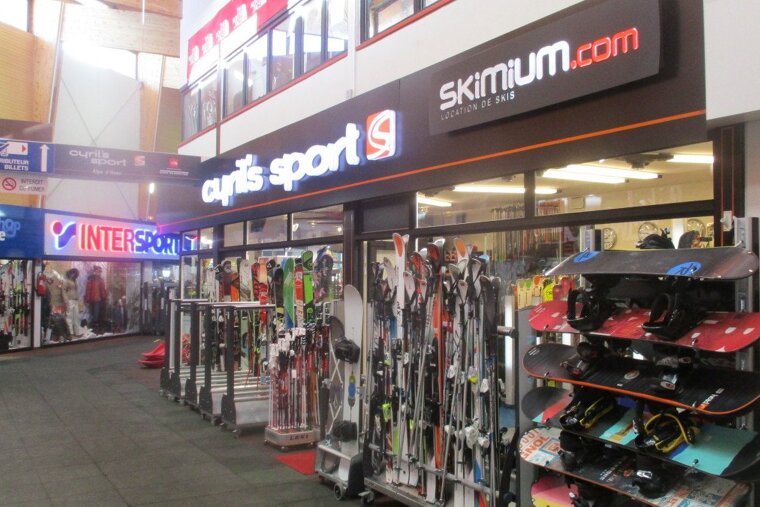 Shopping bargains
If you're looking to buy some new equipment, the end of the season really is the best time of year to purchase it. Virtually every shop in resort will have massive sales as the season draws to a close.
Discounts of around 50% are a regular occurrence and it really is a buyer's market as the end of season approaches. Don't be afraid to try a bit of haggling either.