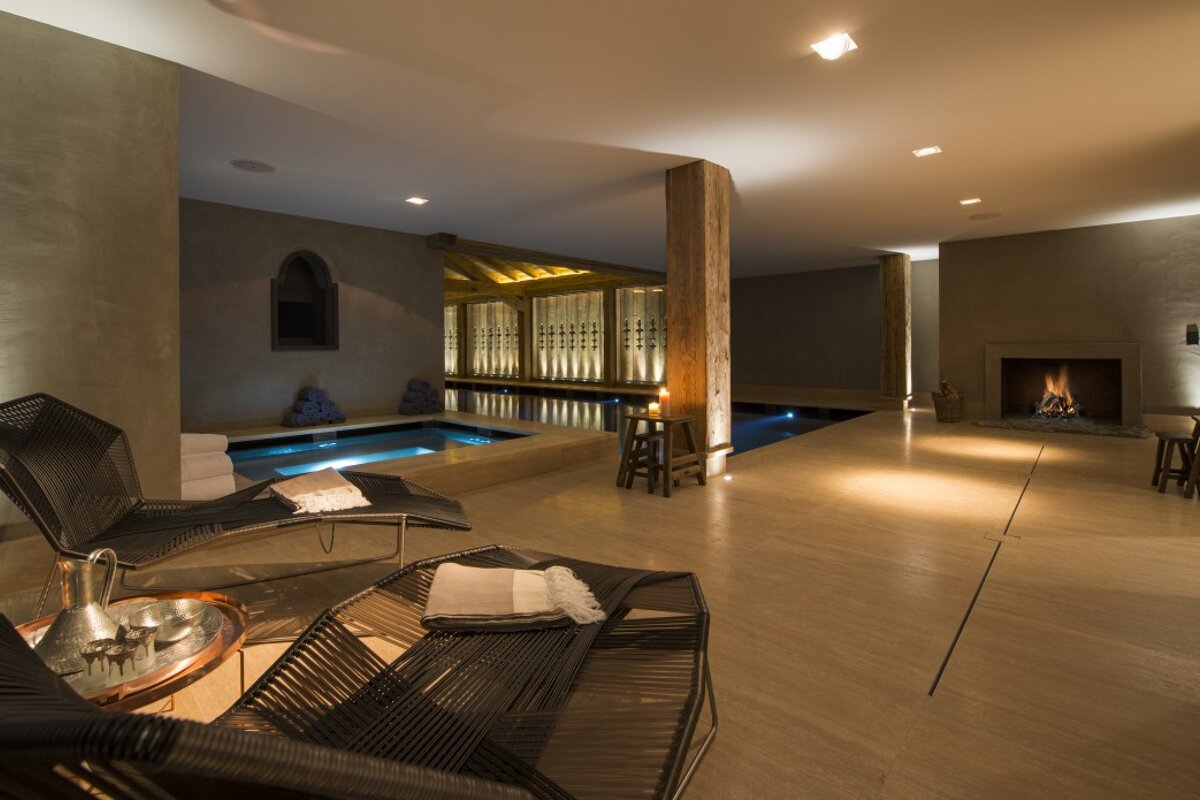 Top spa breaks in Verbier
Ski time to me time in the luxury resort of Verbier
A skiing holiday has to be one of the most rewarding experiences: clean air, beautiful mountain scenery and a week full of endorphin-releasing exercise. However, after a long day on the slopes charging the reds and blacks, it might not feel quite like the relaxing holiday you'd initially planned.
Fear not, however, as Verbier has a range of amazing spas to recover those achey muscles so that they're ready for the next day. Here's our guide to the best spas in Verbier.
Spa by Biologique Recherche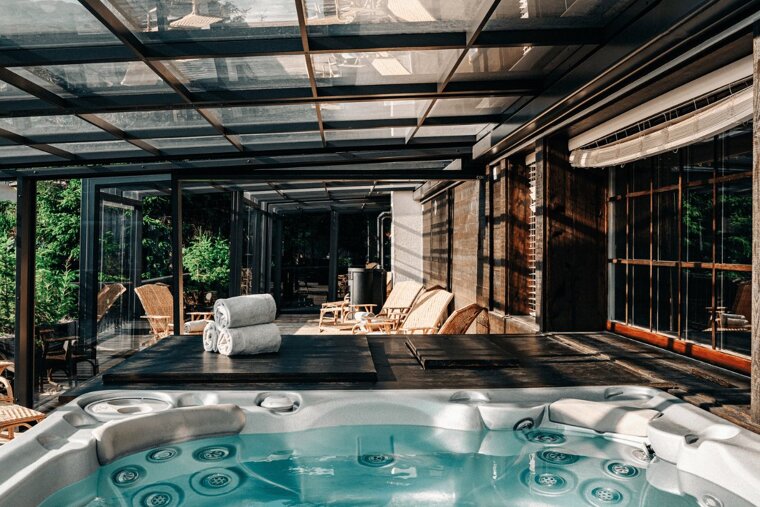 Located just down the hill from Place Centrale, the Spa by Biologique Recherche is a luxurious retreat with a tranquil relaxation area, including a steam room and sauna. They have a host of qualified therapists on hand to provide a variety of restorative and high-quality personalised treatments using Biologique Recherche products. Treatments also include facials, massages, body and beauty treatments such as manicures, waxing and lash/brow enhancements.
Cinq Mondes Spa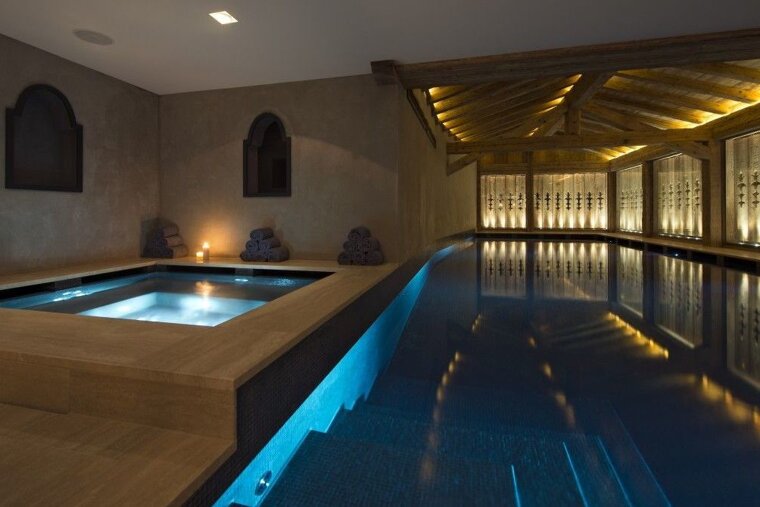 With a 15-metre swimming pool, jacuzzi, sauna, steam room, gym and relaxation area, the Cinq Mondes Spa is a beautiful, tranquil place to soothe your aches and pains following a long day on the slopes. The swimming pool is located in a stunning setting with a wood burning fireplace, a warm and calming jacuzzi, high beamed ceilings and views of the Alps. To help circulation and mild muscle strains, the sauna and steam room are side by side, and you can head straight from the heat of the sauna to the refreshing and cleansing cold showers right outside. There are also a number of relaxing treatments from soft, calming head and neck, to deep tissue body massages aimed at releasing tension built up in your muscles from exerting yourself on the mountain. Guests of the associated 4-star hotel can use the facilities for free and non-residents have access to the spa facilities when they book a treatment only. It is open from 10:00-20:00 daily.
Away Spa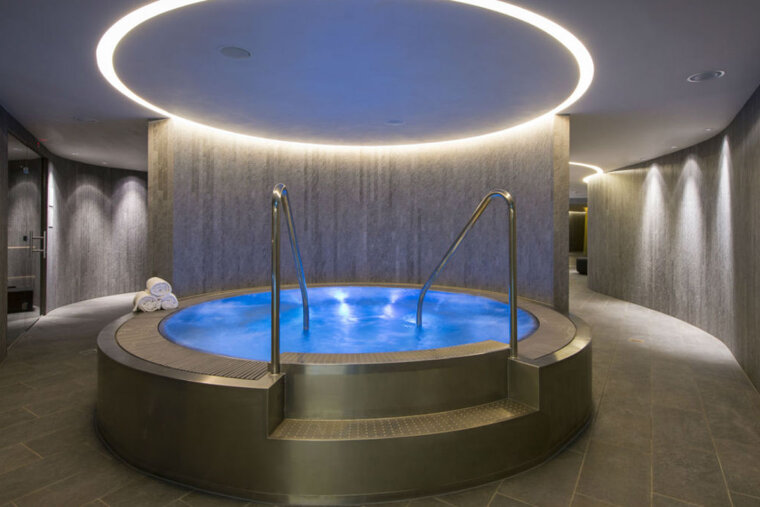 Located just metres from the Medran lift station and part of the luxurious W Hotel, this well-equipped spa offers a sauna, hammam, jacuzzi, aromatherapy, an indoor/outdoor pool, massages and beauty treatments across nine different rooms. There are also tailored facials, a nail studio and various combined packages. W Hotel is a large and beautifully designed complex and, as well as the spa, there is the Arctic Juice Café to provide a large menu of delicious and healthy dishes to replenish you following your spa or gym visit.
Home treatments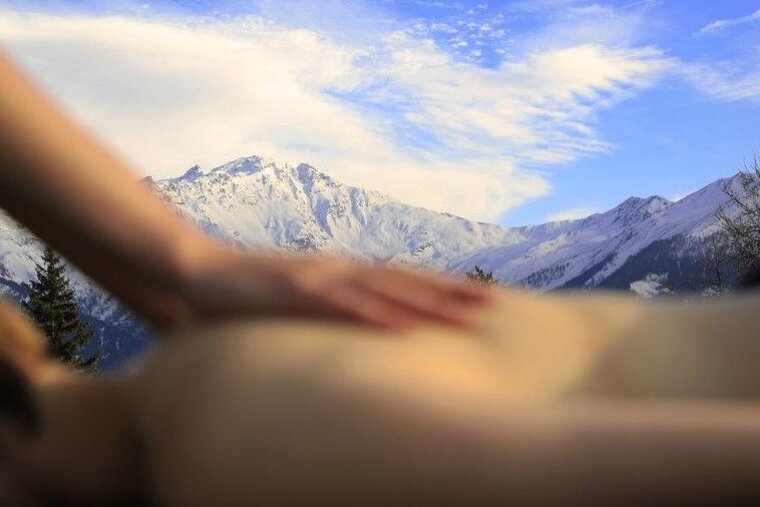 If you still want all the relaxing benefits of a massage but don't feel like leaving the chalet, there are 'at home' massage companies that come straight to your door. They can come and set up a full massage station in your chalet with all the necessary equipment, including massage bed, towels, oils, and of course, highly-trained professionals. Just as in a regular spa, you can choose from a variety of treatments depending on the desired effect. I can speak from personal experience, they leave you feeling like a completely new person!
Location
Verbier Valley, Verbier