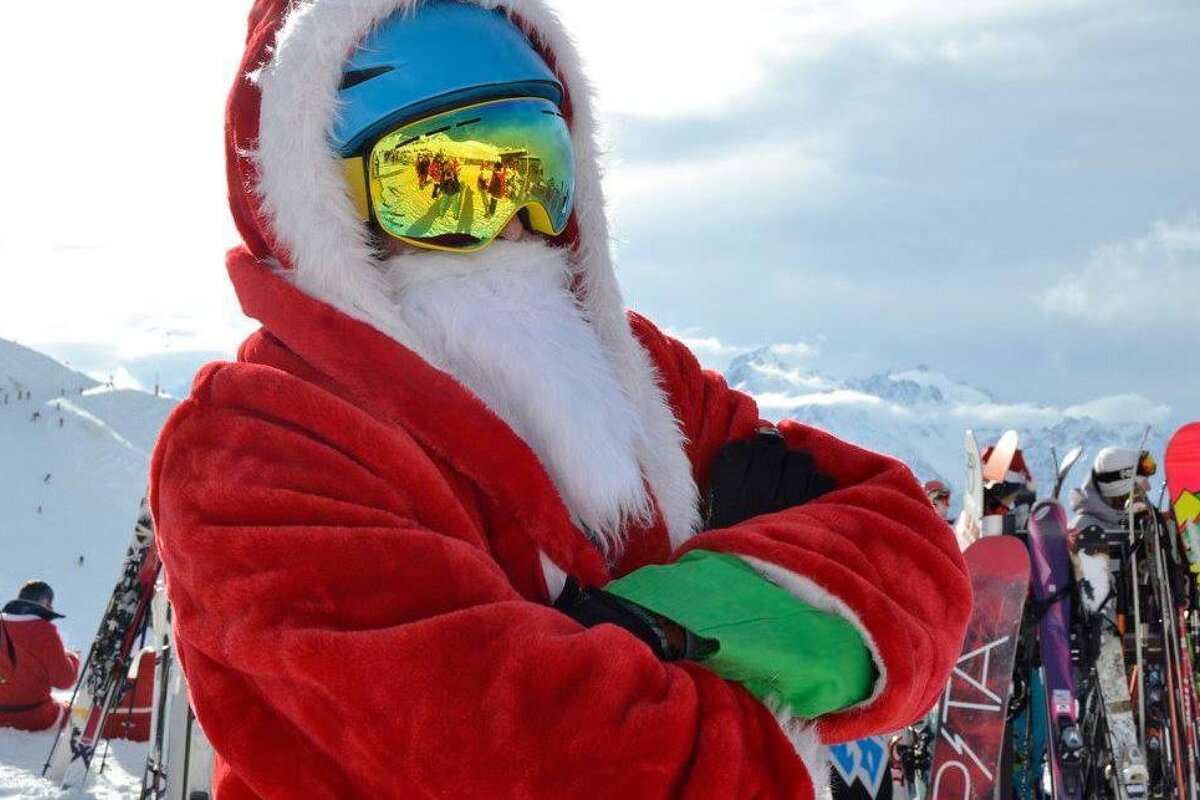 December in Verbier: What's On & Weather
This month sees the start of the winter season
It may be the last month of the year, but December is when the ski lifts are preparing to open and the Christmas holidays are on the horizon. December is an exciting and magical time to be in Verbier in the lead up to Christmas and New Year. The snow is building, the people are arriving, and the opening parties in the many fantastic bars create an energetic atmosphere in town.
We can expect sports competitions, opening parties, and there will obviously also be lots of festive celebrations including a visit from a certain Samichalus (the Swiss Father Christmas). As you are no doubt aware, most things in December revolve around the last two weeks of the month, schools break up and travellers from near and far descend on the valley. There are a plethora of events coming up, from parades to special Christmas menus and New Year's blowouts.
Read on for a look at what we like to do in resort throughout December.
What are the weather & snow conditions like in Verbier in December?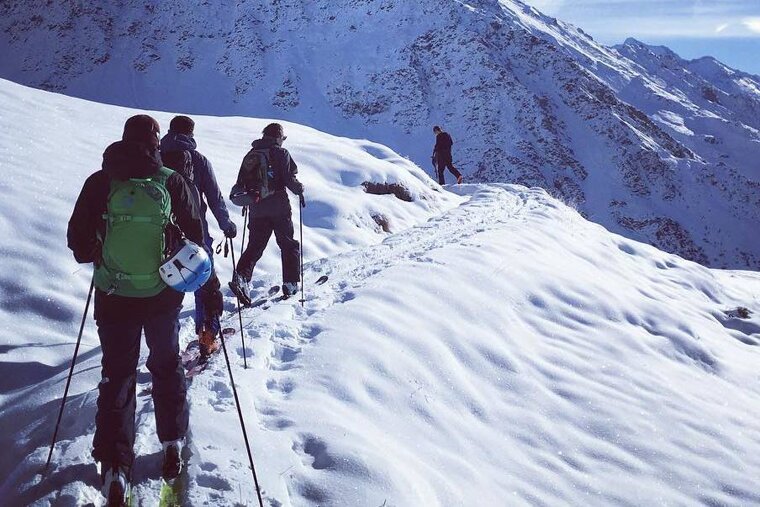 Whilst there will be snow up the mountains, a white Christmas is never a guarantee in the resort itself. However, it's definitely cold with temperatures averaging from -6°C to 2°C, with around 11 days of snowfall. Make sure thermals are on your Christmas list.
What's on in Verbier in December?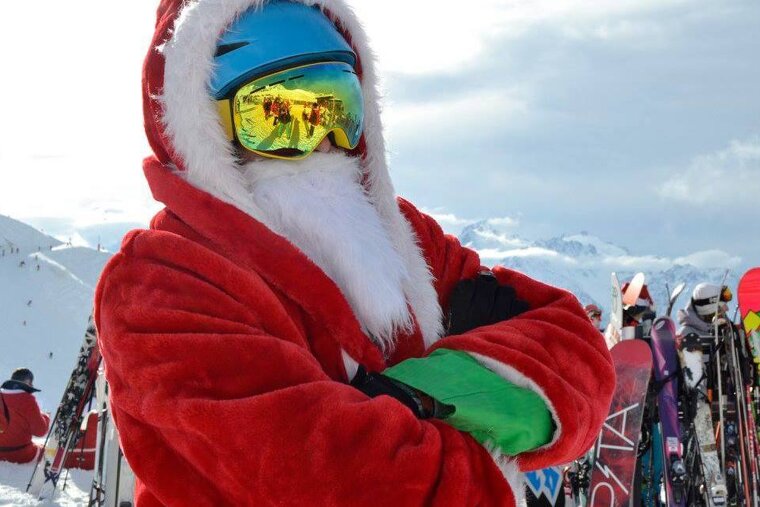 Christmas in Verbier
With so many families visiting Verbier for the festive season, there is a real child-like excitement as the big day draws ever closer, and when the streets lights are turned on, it's hard to ignore that Christmas is nearly here.
To prepare you for your Swiss Christmas, here are a few festive facts that make the Swiss Santa Claus a little different:
Santa comes to Switzerland on 6th December, for "Samichlaus Abend" - Santa Night. "Samichlaus" as Father Christmas is known in Switzerland, wears a hooded red cape and long robe, and his arrival marks the beginning of the Christmas season.
Samichlaus comes from a nearby forest rather than the North Pole, and he arrives alongside a donkey rather than a sleigh pulled by reindeer.
Samichlaus brings a bag of treats for children to enjoy, but he doesn't come alone. He brings a mysterious side-kick called Schmutzli (Père Fouettard in French-speaking Switzerland).
Schmutzli is in charge of punishing naughty children by swatting them with a broom of twigs, which everyone recognises as a bit of fun, and afterwards the traditional treats of lebkuchen, chocolates, peanuts and mandarins are distributed. A little bread man - Grittibänz - is an essential part of the tradition.
Heiliger Abend - Christmas Eve - is celebrated by the decorating of the tree after a festive meal, some presents are given before attendance at midnight mass.
Christmas Day itself is called Weihnachten, and traditionally is when the baby Jesus (Christkind), rather than Santa, leaves toys and gifts under the tree. It is a time to enjoy the outdoors, visit family, friends and neighbours, and indulge in holiday pastries and cookies.
Torchlit descent
A magical weekly event is the torchlit descent, which meets at the bottom of the Savoleyres lift station at sunset. From the top, you'll follow a ski instructor back down in Verbier, strapped into your skis with torch in hand. Head into the Verbier tourist office to sign-up.
School holidays Skiing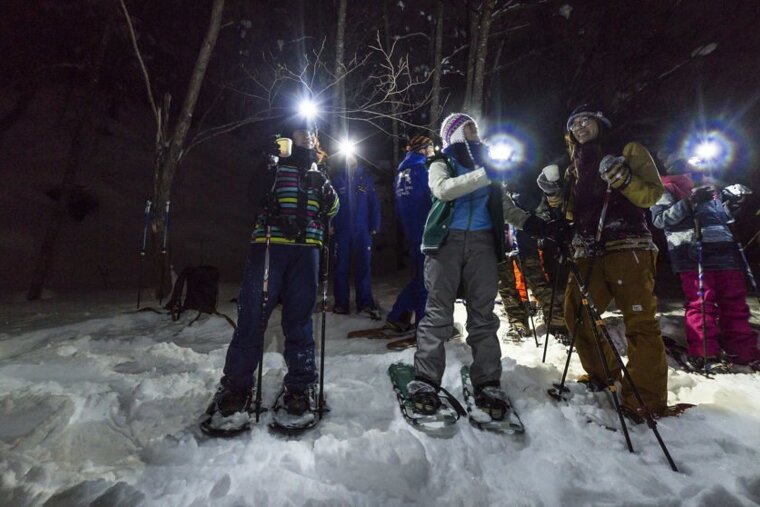 The opening of the ski areas is usually around the middle of the month, with full opening by Christmas. Of course, this absolutely depends on the snow conditions, so keep an eye on our news page and social media as we'll le t you know as soon as there's any new information.
Christmas and New Year is a popular time for families, so the slopes are noticeably busier as soon as the holidays begin. Fortunately, the 4 Vallees ski area is so vast, that even in high season you can find quiet slopes and minimal lift queues. Here are our insider's top tips for the school holidays:
It will be almost impossible to book private lessons over this period, group lessons are the best option. Make sure to get your ski and snowboard lessons booked well in advance to avoid disappointment.
If you're not in ski school, be an early bird. Arrive at the lifts before they open so that you get up and away before the ski school classes set out around 09:15.
Ski over lunchtime. The slopes are calmer between 12:00 and 14:00 while the families take a leisurely lunch break.
Pre-book your lunch and avoid the queues. Some restaurants offer a Click & Collect service. It's the best way to avoid the queues and make the most of your time in the mountains.
Seek out the peripheral areas. Try to avoid the busy main ski areas closer to town, especially at the beginning and end of the day.
Get off-piste. Competent off-piste skiers can book a local mountain guide and explore the vast off-piste areas in the valley or even go touring to find complete solitude in the backcountry.
Things to Do
Pony luge & ski joering
Head down to the Equestrian Centre in town to have a try at something you've unlikely experienced before. The 'pony luge' involves being pulled along by a pony while sledging, imagine husky sledding but with a horse instead. 'Ski joering' is similar but instead of a sledge you can wear your skis, and is a great activity for any horse lovers out there. To book this activity, phone the Equestrian Centre (Centre Equestre) at least 24 hours in advance. There is no need to take a sledge, as they'll provide that for you. Bring your skis for the ski joering, as well as a helmet and your ski clothes.
Family fun
Christmas is synonymous with school holidays. As hundreds of children and their families descend on the pistes, the town puts on a show for them. There are lots of activities to keep the little ones entertained on and off the mountain.
Night snowshoe walk
Taking place every Tuesday night throughout December, including on Christmas Day, this unique activity offers adventure seekers a terrific way to see the mountains from a different perspective. The guided walk starts at 02:15 in the early hours and darkness of the morning, and is 6km long with an ascent of 360m. The guide will talk you through the history of the Valais region, and you'll enjoy tasting various Valais specialities along the way. Reservations can only be made from the desk of the tourist office in Place Centrale or down in Le Chable, and the cost includes equipment rental. Wrap up warm, take good footwear and ski poles, and it will no doubt be an amazing experience.
For a look at what else there is to do at this busy time of year, take a look at our pages below.
Bars & Clubs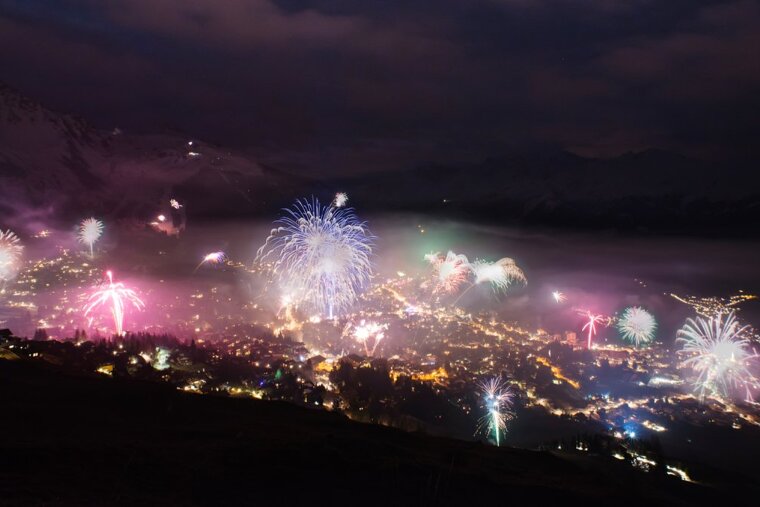 Après-ski
If, like a lot of people, you like to follow several hours of exercise with several hours of drinking, especially during the festive season, you can hit up any of a number of local après-ski sessions. Down at the bottom of the slopes you'll find a range of eateries and bars offering great music, delicious food and happy hours. For late-night entertainment, the clubs hold special nights on most days of the week.
New Year's Eve
Always a big night, the town is full of revellers popping Champagne corks. The restaurants will be busy, so it would be best to make a reservation to ensure you can get a table, and many of the bars and clubs are ticket-only, so if there's somewhere you plan to see the New Year in, make sure you've planned ahead.
More inspiration...
December is a magical time to come to Verbier. Book your holiday now and enjoy Christmas in the snowy Alps.
Location
Verbier Valley, Verbier