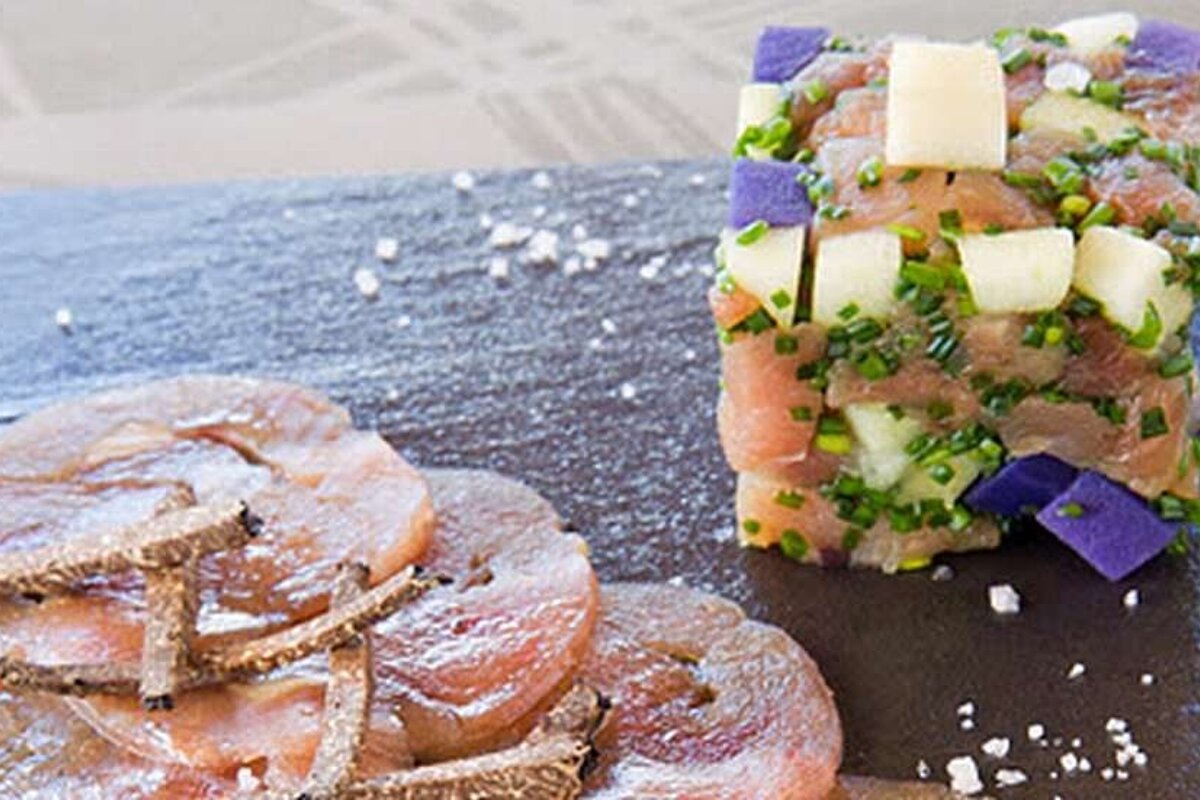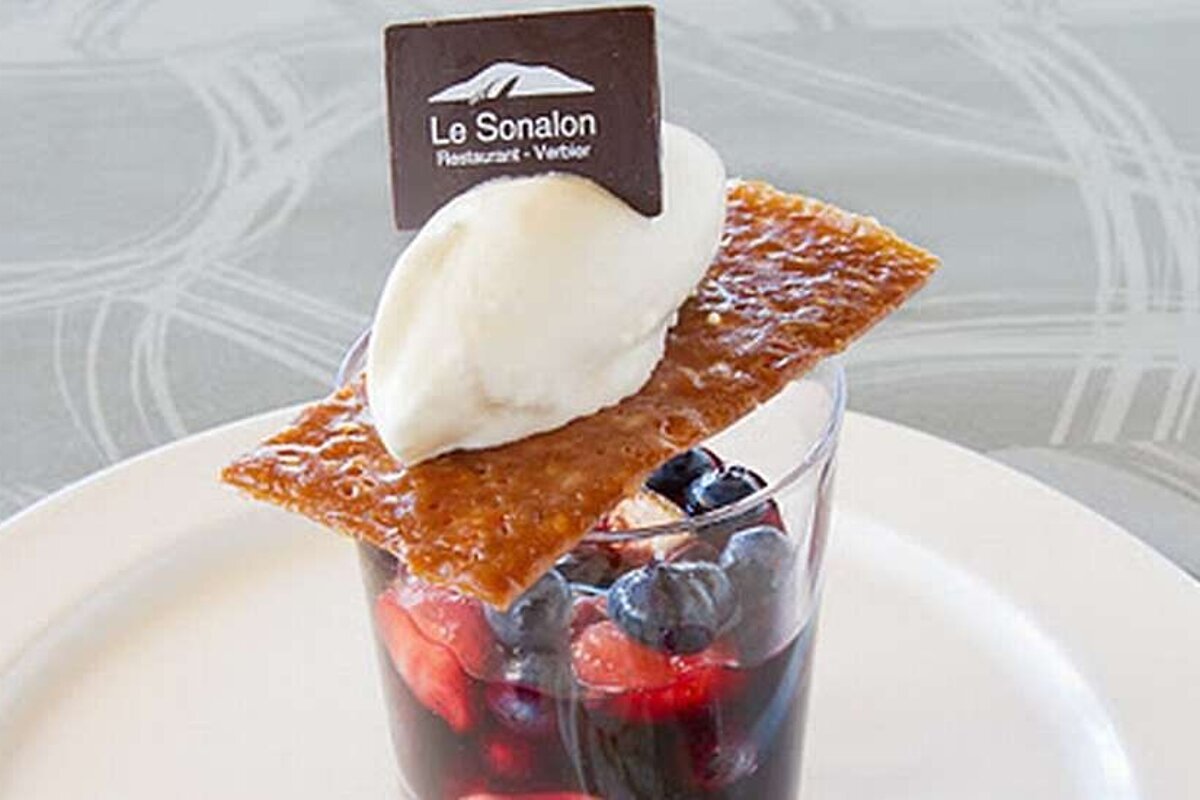 Le Sonalon Restaurant, Verbier
Mountain brasserie with views over the pistes & slopes
Le Sonalon restaurant is perched high up above the town of Verbier, although more than accessible by road, over looking the pistes and the resort. It's specialities include regional produce, cheeses and locally reared beef and veal.
It has a fantastic reputation amongst the locals, and there are 55 seats indoors, with 100 more on the terrace, so reservations are advised. The restaurant is open for lunch and evening dinner throughout most of the year, except May + September/October when opening is reduced. For al lreservations please call ahead, as it's a popular sport it can get booked up.
They offer a brasserie menu at midday and a more refined menu in the evenings.
Dogs welcome
Outdoor children's play area (summer only)
Terrace area in summer
Menu suitable for children (choice of at least 3 dishes)
Menu suitable for vegetarians (choice of at least 3 dishes)
Reviews and comments from the web:
"Le Sonalon is a modern but cosy restaurant with a crackling wood fire and from its terrace you can enjoy the panoramic view of the entire village of Verbier. It can be reached by car or take the cable car to the Savolère station and its a ten minute walk downhill. Serving excellent well prepared Swiss cuisine, you can expect fondue, raclette as well delicious grilled meat and fish dishes, finishing with desserts like crème brûlée and tiramisu." - The Mobile Food Guide
"Sonalon, a cool restaurant in Verbier! Alpine restaurant with a terrace (great views) 4.5 miles northwest from Verbier center. Good place for a raclette, fondue or for an excellent meal." - Fabsearch.com
Open daily 09:00 - 22:30
Contact
Address
110 Route de la Marlenaz, Verbier CH1936 Switzerland
Location
Verbier Valley, Verbier