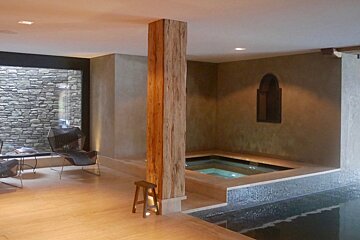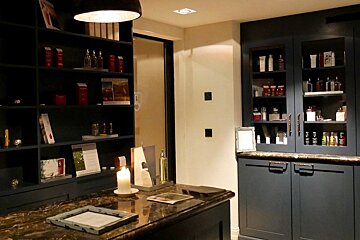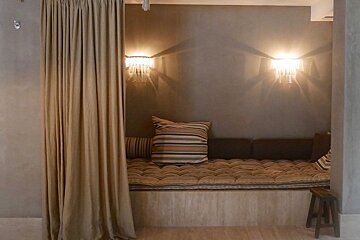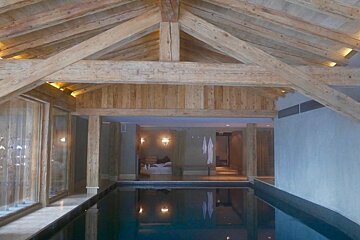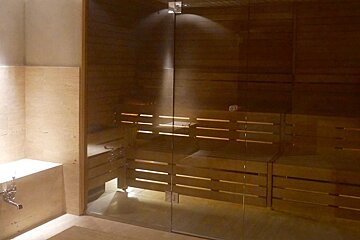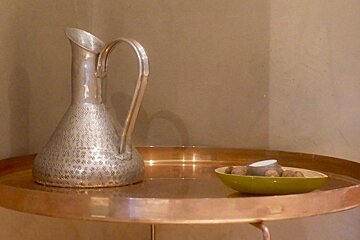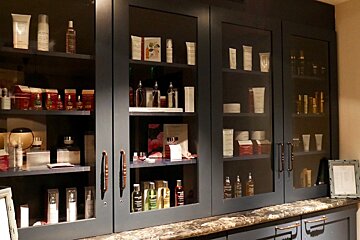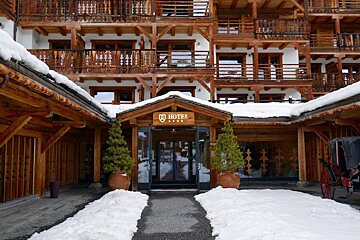 La Cordee des Alpes spa Review
Indulge yourself in this gorgeous spa, in summer or winter
La Cordee spa is a hidden gem nestled inside the 4 star Luxury hotel of the same name. With peaceful, modern and classy-rustic decor, the spa is a haven for both relaxing and replenishing times.
On offer here you have a 15 metre length, indoor swimming pool heated to a perfect 29 degrees under a beautiful wooden beamed roof and views of the mountains. They also have a jacuzzi, steam room and Turkish hammam to indulge in.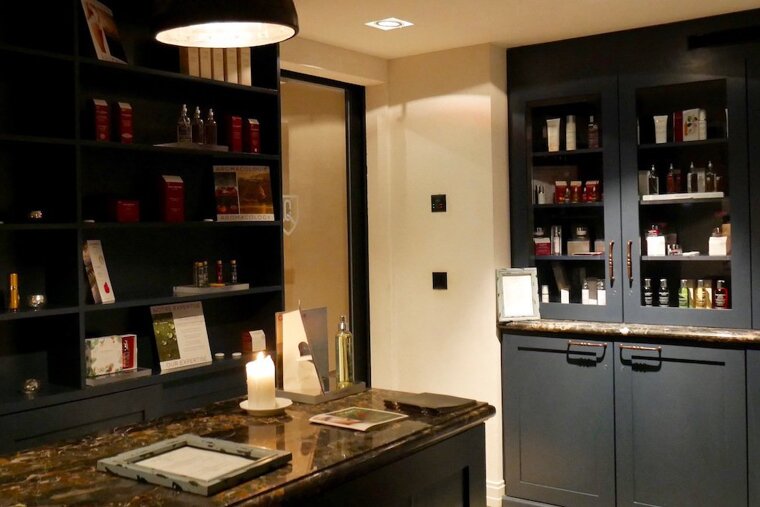 On arrival, you will be greeted with a towel, robe and slippers to equip you for your spa session, as well as your own wooden locker to place your personal belongings in. If you are curious about the products used within the spa you can sample the beauty products in one of the refreshing showers on offer.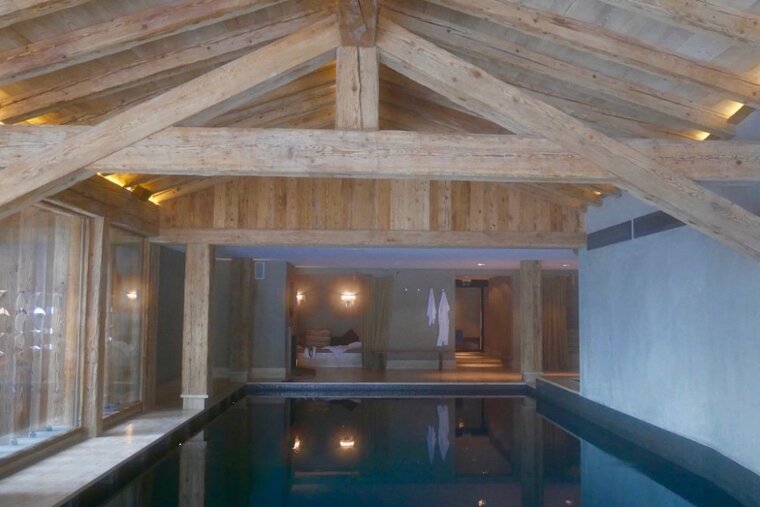 As well as the spa you will also have access to the gym, so if you wanted to combine healthy focused exercise with a peaceful wind down to finish, this is the perfect place. The atmosphere evokes calm, with candles and a big roaring fire place you can spend time lounging in designed relaxation areas on day beds or sofas, with various reading materials conveniently positioned on nearby tables.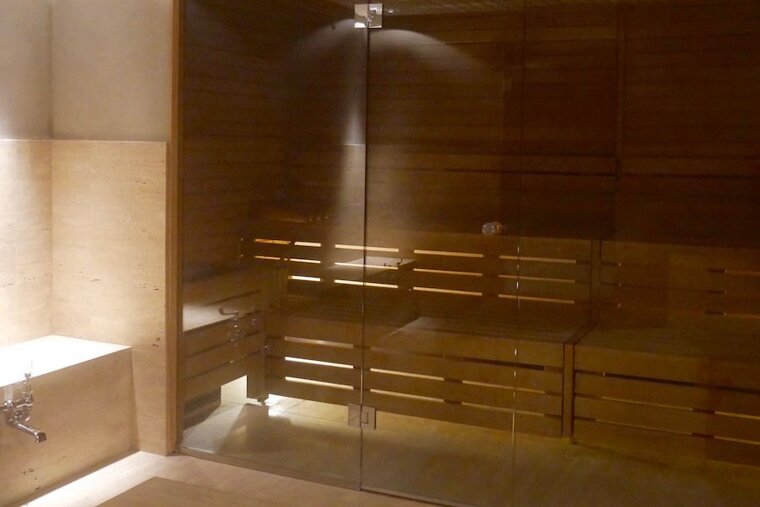 The spa work with two beauty companies one being French brand Cinq Mondes, who offer an array of treatments such as the 'skin perfection facial' and the 'Tonifying Indian Ayurvedic Massage Ritual'. All treatments have been gathered from the five continents around the world and therefore have something for every need. You can ring ahead and book these with their experienced beauty technicians. All of the products used are available to purchase from the spa reception so you can leave with the perfect product to take away.
The other company is the Swiss brand Karin Herzog who work with the pure strength and qualities of oxygen and offer 'Anti-wrinkle facial treatments' and 'Lightning flash facial treatments', they also offer a specialised male treatment.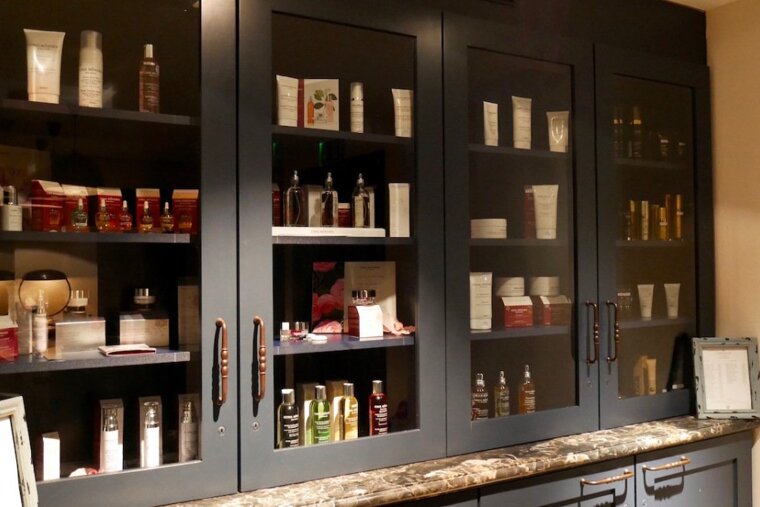 Alongside these two brands the Cordee Spa itself offer personalised massage treatments, such as 'deep tissue' and 'hot stone massage'. All the therapists are trained in beauty therapy and massage and are highly skilled in delivering the most relaxing, rejuvenating experiences. If after a long day on the slopes your the muscles need some attention, there is also a physiotherapist available on request.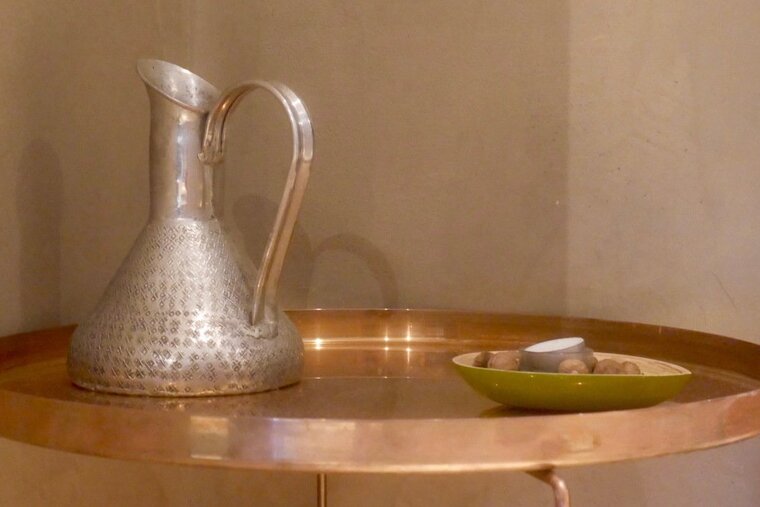 The spa is open daily from 10:00 until 20:00 from December through April and again in the Summer from June through September. More information can be found on their website or if you call them. Their professional friendly team will answer any queries you might have.
The spa is open to hotel residents as well as non-residents and the cost is 40 CHF to access the pool and the other installations in the spa. If you fancy a beauty treatment they are all individually priced varying from 55 CHF up to 195 CHF.
Location