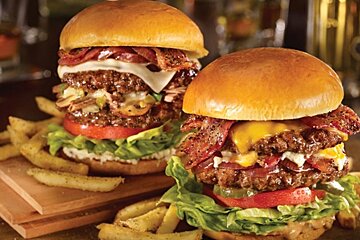 Best burgers in Verbier
There's no denying that a simple burger done well can be seriously impressive.
Check here for some appetising eats after a big day on the hill.
With so many burger options it can be hard to decipher which are truly the best in town. Don't worry though, we're here to save you the hassle and tell you straight up where to head to for your burger fix in Verbier.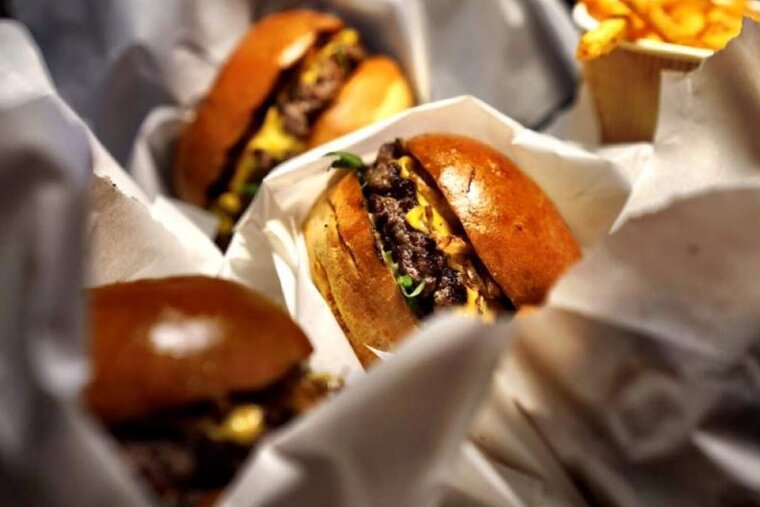 Shed
Le Shed is one of the most popular burger joints in town, and for good reason. Open for lunch and dinner until late, their burger menu is a well thought out mix of fusion and classic flavours, each one as delicious as the last.
Couple that with some great craft beers, friendly service, and a vibrant atmosphere, and you've got a restaurant that ticks all the boxes.
Pub Mont Fort
No trip to Verbier would be complete without at least one trip to Pub Mont Fort after a long day on the slopes. With a consistently great vibe thanks to the resident DJ or the frequent live bands they showcase here, as well as an outside seating area with open fire pits and fur throws, Pub is a venue for everyone.
Their menu is laden with several crowd pleasers, from epic chill beef nachos to loaded fries and BBQ chicken wings, not forgetting their array of finely crafted burgers. Our favourite is the classic 'Bang Tidy Burger,' which balances a perfectly season beef patty with bacon, melted Bagnes cheese, chimichurri, and glazed balsamic onions.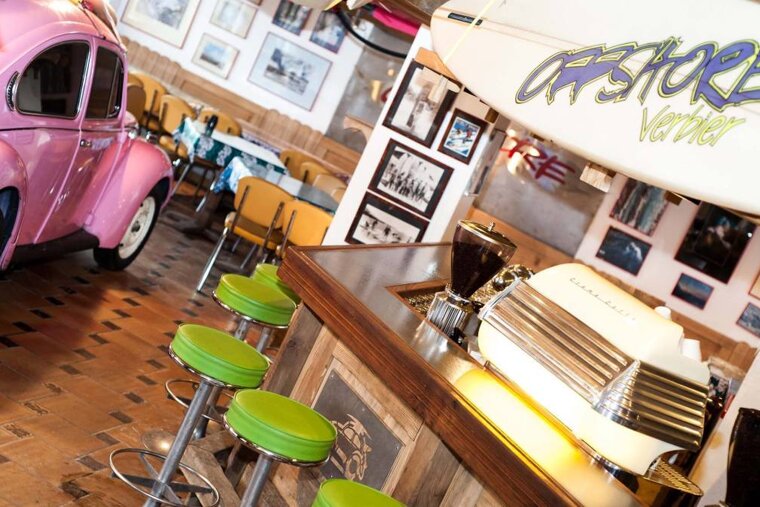 Offshore
Offshore takes all the best bits of a Hawaiian diner, and brings it to the Swiss Alps. With a 1960s surf and beach theme, the atmosphere in here is laid back and very casual.
Renowned around town for having a fantastic breakfast menu, their burgers are also packed with flavour, and certainly won't leave you feeling hungry. Located directly next to the Medran lift station, this is also a great place to head to straight from the slopes after building up an appetite following a long day's skiing.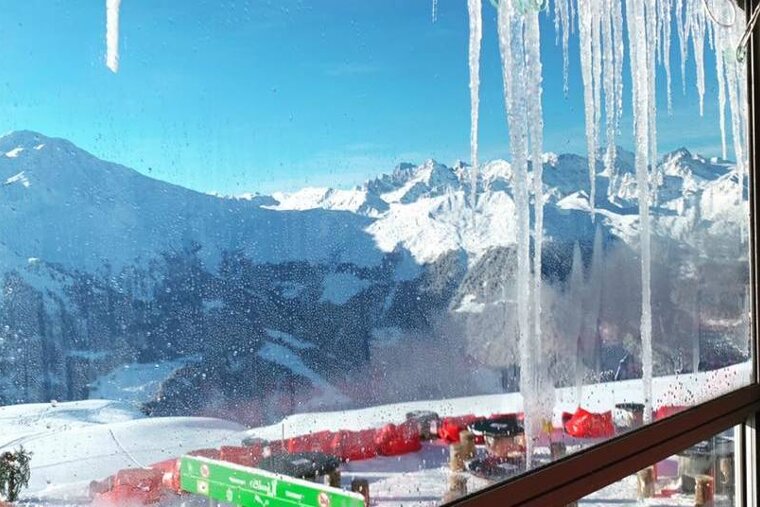 Le Dahu
Boasting some of the best views in Verbier, with a panoramic vista of the Val des Bagnes and the Grand Combin glacier, it's unlikely you'll spend a week in Verbier without visiting Le Dahu.
Situated at the bottom of Le Chaux, Dahu is actually split across two restaurants. Upstairs is a seated restaurant, with a menu of Swiss Alpine classics and delicious wood-fired pizzas. Downstairs you'll find a more laid back, self-service style restaurant, and a multitude of options covering baguettes, hot dogs, paninis, fries, and burgers.
This is the perfect place to head to for a midday pitstop on the slopes.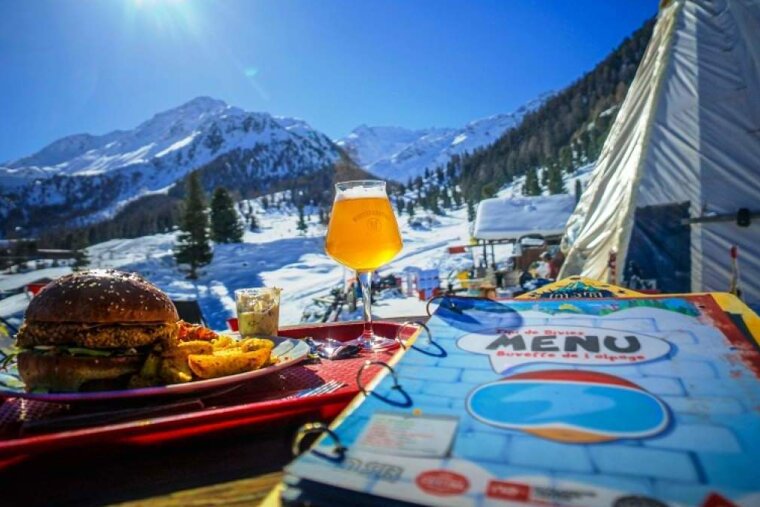 Tipi at Siviez
Nestled in the valley between Nendaz and Siviez, Tipi is a relaxed and highly popular venue located right on the piste and skiable to from two directions. With a chilled out playlist and enough deck chairs for everyone, the atmosphere is laid back and welcoming.
Their burgers are delicious and generously portioned, and definitely worthy of being on the list.
More inspiration...
We hope that gives you plenty to go on for getting the king of sandwiches whilst in Verbier.