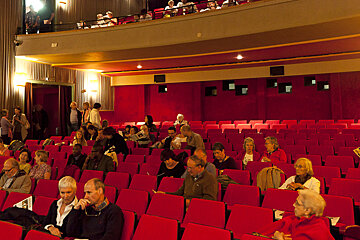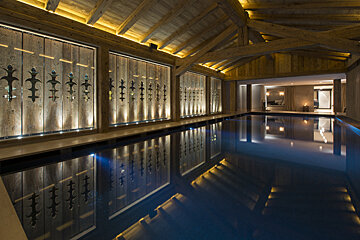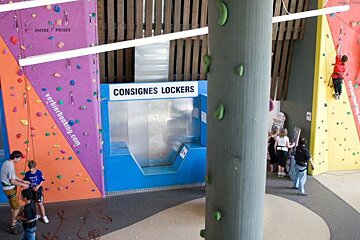 Indoor activities in Verbier
Discover the top Verbier indoor activities
Whatever you choose to do on your holiday, you are sure to find a huge range of indoor activities across the Verbier area. From relaxing activities to sports, there is something for everyone, every ability and every age in Verbier. Check out the selection of things to do below for some holiday inspiration!
Cinema
Catch the latest films and releases in Verbier on your winter or summer holiday. Some cinemas open their doors early on a bad weather day, otherwise you'll find most screenings in the evenings. Look out for VOST for English speaking films.
Fitness and swimming in Verbier
A public gym & fitness classes can be found at the main sports centre in Verbier.
Indoor climbing
There are 2 climbing walls in Verbier: the Médran Park Tower, 11.5m high with 4 faces, and the La Marmotte Restaurant climbing wall (free to restaurant customers).
Museums & Galleries
The Verbier area offers a whole host of museums and galleries. To learn more about the region's history and customs, head to the Alpine Museum and the Saw & Mill in Verbier or the Forge Oreiller, an old cowbells workshop in Le Chable. You can also visit the Saint Bernard Dogs Museum in Martigny to discover the history of the role of these rescue animals. If it's art you're after, there is a gallery showcasing Inuit art and sculpture in the heart of the resort, the Nanuq Art Gallery, while the Musée de Bagnes in Le Chable organises photography and fine art exhibitions.
Shopping
Many people would not automatically think of Verbier as a place to shop, however, the town boasts some great stores. As you would expect from an outdoor sports resort, there are plenty sports stores where you can get your hands on some of the top mountaineering, ski and snowboard brands but there are also some fashionable clothing stores, and plenty of shops selling traditional mountain goods.
Spas and massages in Verbier
If it is calm and relaxation you are after then head to a luxury day spa or book in for massage therapies and beauty treatments. A day spa is also the perfect activity when the weather turns. You can keep warm and revive aching muscles in saunas, steam rooms and jacuzzis or take a refreshing dip in a swimming pool. Unwind, relax and indulge.
Squash
You can play squash on one of two courts in the main sports centre in Verbier, year round.
Swimming
If you like to take a dip indoors, you'll be able to find somewhere to go for a swim in Verbier. Most hotels, lots of chalets and apartments have their own swimming facilities, however there are also municipal swimming baths that you can visit, which often come free with your lift pass purchase. In summer and winter you should be able to find somewhere to take a dip, so don't forget your towel and your swimming costume or shorts.
Yoga
There are a few yoga centres in Verbier where you can find a whole range of classes.