Boss des Bosses 2017
Europe's biggest inter resort mogul contest returns to Verbier
About
Yesterday saw teams from across the Alps gather on the sunny slopes of Verbier for the 23rd Boss des Bosses.
The competition is Europe's biggest inter-resort moguls contest with teams coming from Zermatt, Verbier, Chamonix, Portes du Soleil, Meribel and Haute Nandez. Zermatt were there to defend their title from last year, whereas Chamonix's main aim was to stay sober enough to take actually part.
Watch this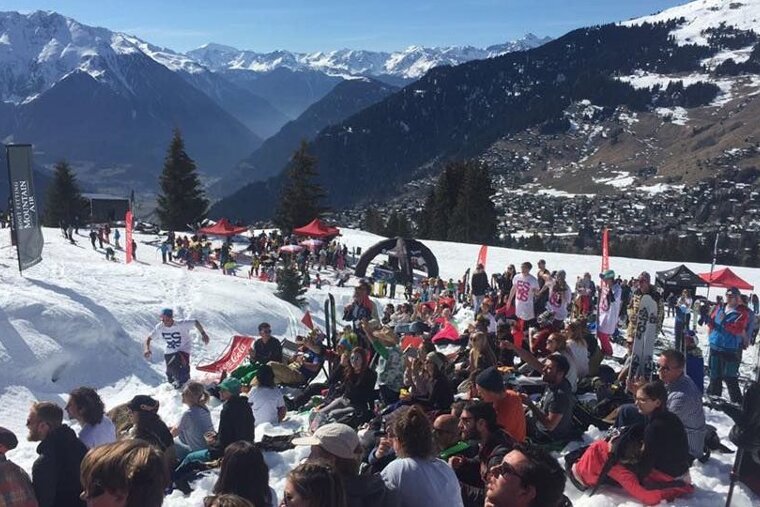 The Boss des Bosses originated way back in the early nineties when two seasonaires disagreed on whose resort had the better skiers. The gauntlet was thrown down when Tom Banfield from Chamonix challenged Val d'Isere to a moguls battle which became the legendary extravaganza that we know and love to this day. Much more than just another ski comp, it has become one of the biggest parties on the hill, with old friends and new faces coming together from all over the Alps to hang out and have fun. It was awesome to see so many familiar faces there, including that of Tom Banfield himself, wielding the microphone with style.
---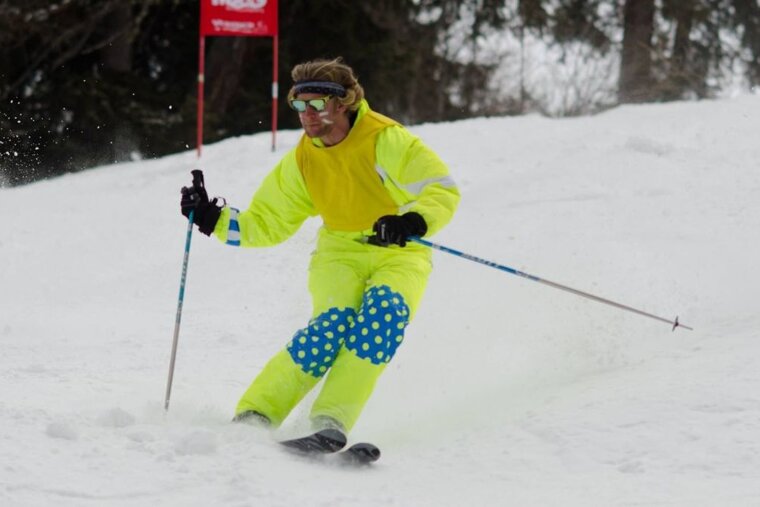 We got there nice and early to bag a good spot beside the course amongst the trees just above Bar 1936; we set up our base camp and dug a few snow holes to chill our beers in before heading off up the Mayentzet chairlift to get a few laps in before the contest kicked off. The snow was in great condition at that time of the morning, with patches of untouched corduroy still lingering on some pistes. A nice firm base covered in dry chalky snow made for fast fun descents of the Attelas and La Chaux sectors, before we headed back to Les Ruinettes in time for the start of the Boss des Bosses at midday.
---
The premise of the Boss des Bosses is pretty simple - teams comprise a mix of skiers, snowboarders, telemarkers and monoskiers, and must be mixed sex. Competitors are judged on two elements - speed down the moguls and style over the kickers. This year's course looked pretty tough; two parallel runs with deep tightly-packed moguls, terminated with a row of kickers at the bottom, all with a hefty flick on them and a pretty steep landing zone - which resulted in a few crash landings and a couple of worryingly dramatic wipeouts. Fortunately everyone seemed to come through unscathed and there were some seriously impressive tricks being thrown down.
---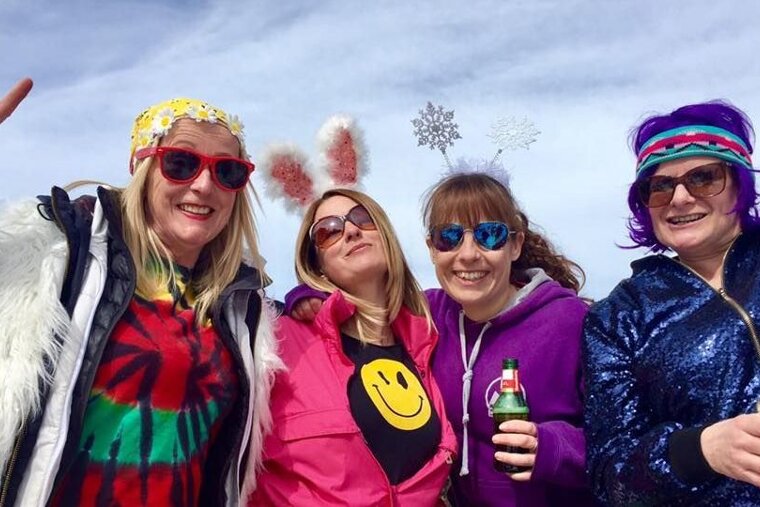 A great turn-out showed that the spirit of the Boss des Bosses is still strong, with hundreds of people lining the course and getting stuck into BBQs, beers, music, fancy dress and cheering like mad. The fun continued afterwards at Le Rouge, which hosted a great after-party and prize giving for the winning team, the best jump, the best wipeout and the best costume. All the teams put on a good show but it was Verbier who rode to glory on their home turf, picking up first place while Chamonix redeemed themselves from last year's drunken debacle by claiming second place and Portes du Soleil took the bronze medal. Everything else is a hazy memory of a great day out…
This year's Boss des Bosses was sponsored by Verbier Tourism, Téléverbier, Faction Skis, Le Rouge Restaurant & Après-Ski, Mountain Air, Verbier, Winslow Brew Co., SunGod, Sinner, Pharmacie de la Croix de Coeur and Le Crock No Name. The biggest cheers go out to everyone who took part and to the good folks of Verbier for hosting another spectacular Boss des Bosses - see you there next year!
---