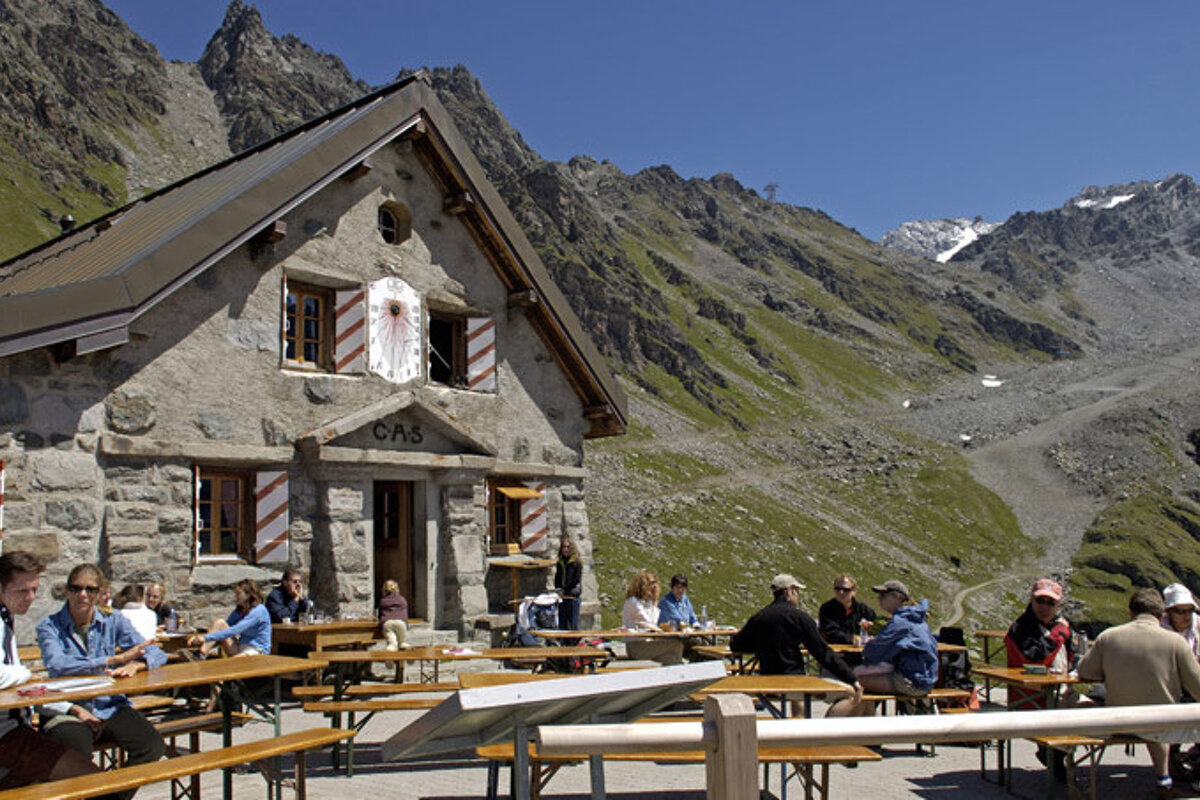 Cabane du Mont Fort Refuge (2457M), Verbier
Hot food served all day & welcome rest spot high up in the resort of Verbier
This cabin is located on the Haute route which leads walkers or skiers from Chamonix through to Zermatt.
Situated within easy access of the lift system in Verbier Resort this is a great spot for hikers and mountain bikers in summer and skiers and ski tourers in the winter months.
Half board is available for 74 CHF per person per night or bed only is 34 CHF in the summer months. During the winter the prices go up to 92 CHF half board and 52 CHF per person per night for a bed. Discounts are available for younger hikers and skiers or Alpine Club members.
Location
Verbier Valley, Verbier