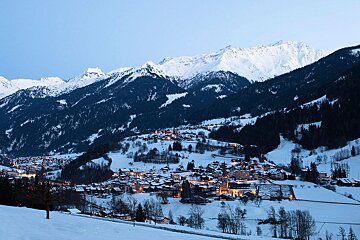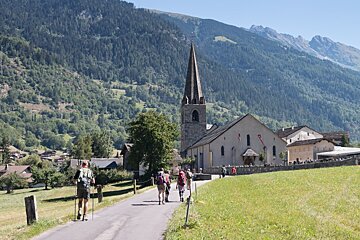 Le Chable
A quiet, family-friendly resort in the Verbier Valley
The centre of Le Chable has a cluster of shops, restaurants and bars all within about five minutes of each other. From the centre of the village, you can get easy lift access to the centre of Verbier or to Bruson in the opposite direction.
Le Chable is situated in the Val de Bagnes, on the opposite side of the mountain to Verbier. Le Chable is an old farming town and this is still very evident today. Some of the local cheeses are renowned as being the best in the world. Small and quaint, a lot of the old farm buildings are still standing in this pretty alpine town.
History & Culture in [locality]
Le Chable was once the administrative centre of the entire Val de Bagnes dating back to the early 12th century. After being connected to the Martigny-Sembrancher-Le Chable rail line in 1953 it has seen an increase in popularity and an influx of tourists looking to take advantage of superb skiing in Bruson and neighbouring Verbier.
Sights & Attractions in [locality]
On Chemin d'église in Le Chable is the Musee de Bagnes, which houses old artifacts from the local area and special photography of the surrounding areas. They also hold exhibitions from local photographers from time to time. From Le Chable it's a short drive to the Barrage de Mauvoisin (Dam) which provides a fantastic view of Val de Bagnes; head east down Route des Mauvoisin for 20km to get there.
Le Chable, sitting at the bottom of the valley has easy access to both sides of the mountain. The lift station is a five minute walk from the centre of the village with one side of the lift station taking you north up to Bruson and the other south up to Verbier.
Things to do in [locality]
Le Chable's main attraction in winter is skiing and snowboarding on the local mountains of Verbier and Bruson. There are also football pitches that are closed during the coldest months and a local gym is open all year round.
Le Chable does not have a golf course, although Verbier's 18-hole golf course is easily accessible or for a longer journey, the European PGA tour standard golf course in Crans Montana is only a 90 minute drive towards Sion.
During the summer months there are plenty of great walking and hiking routes that start in Le Chable and take in the local surroundings.
Dining in [locality]
Le Chable has some great places to eat including Cantaloupe on Route de Verbier, serving high-quality gastronomic food. Local cafes and pubs serving good food are Dzardy's Bar, Le Couloir and Cafe de la Place.
Nightlife in [locality]
Le Chable is a little quieter in the nighttime compared to the centre of Verbier, but there are still plenty of places in the centre where you can enjoy a nice drink. La Baraque, Dzardy's Bar and Brasserie 1 are all places you can drink and dine in. Most places are open until around 01:00 in the winter.
Apartments in [locality]
There is a small selection of self-catered apartments in Le Chable.
Location