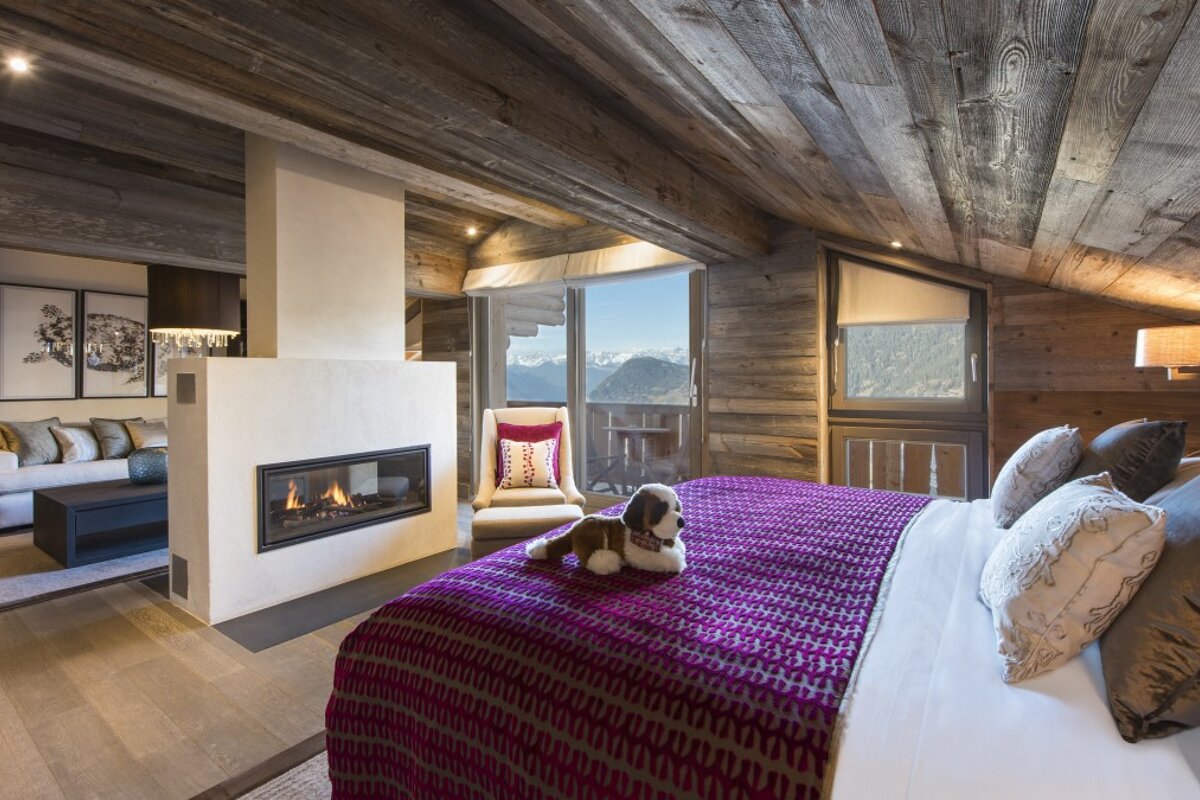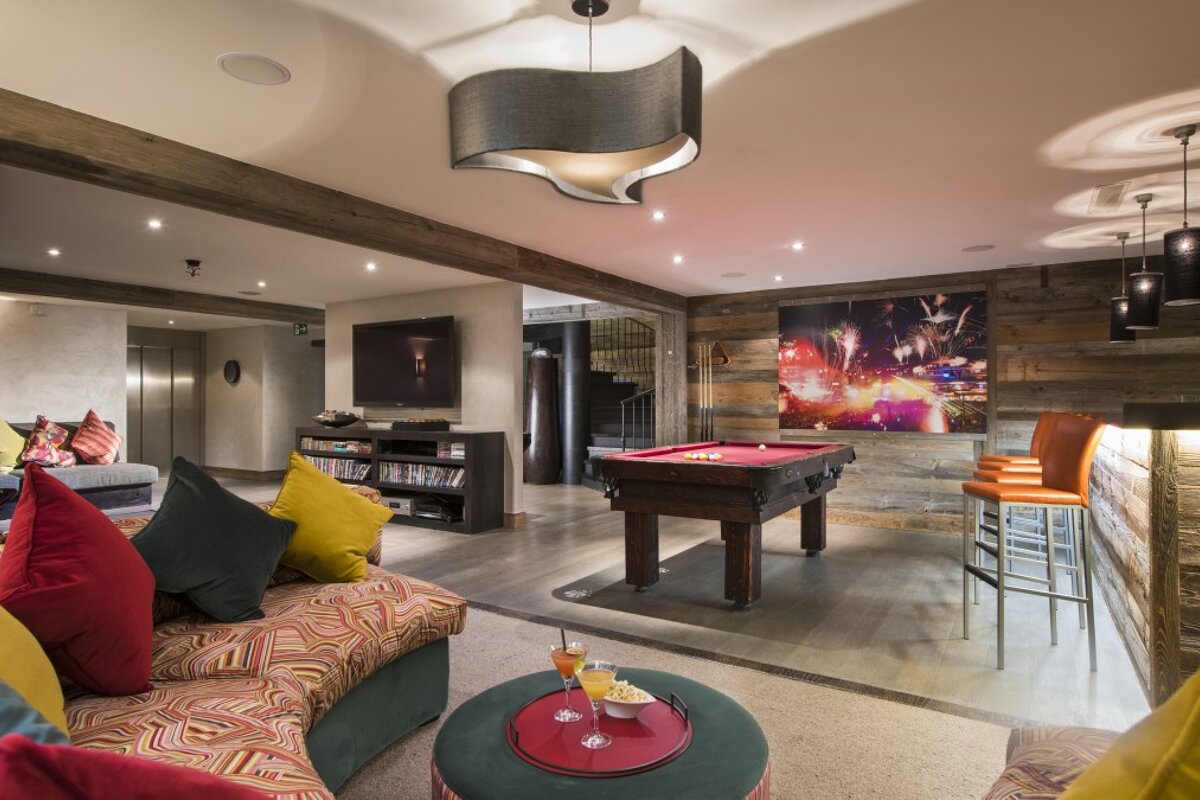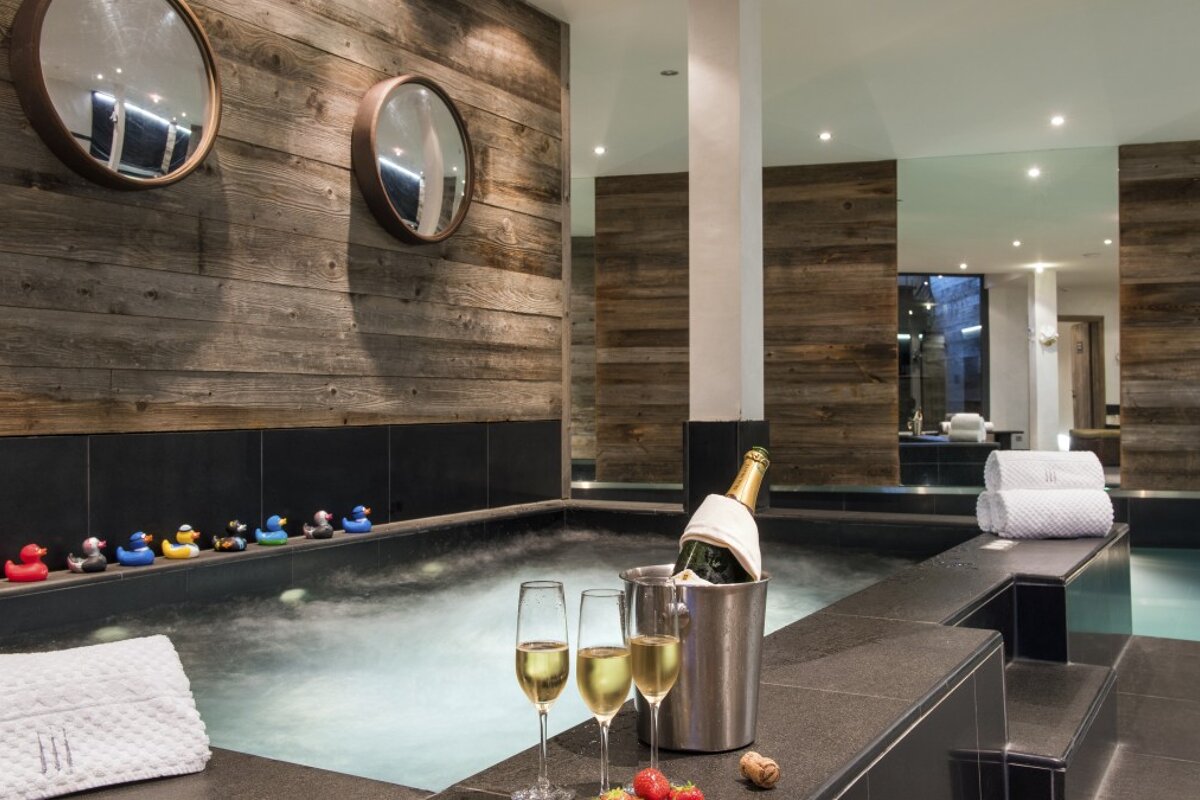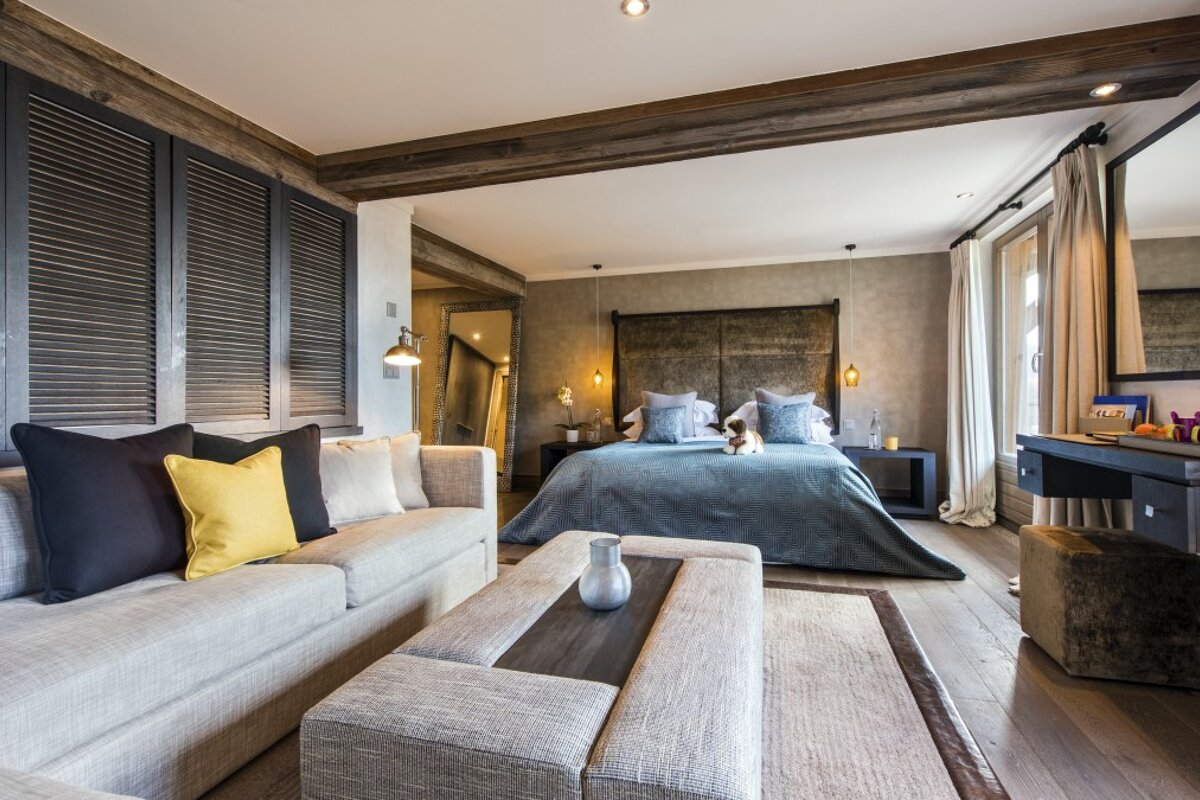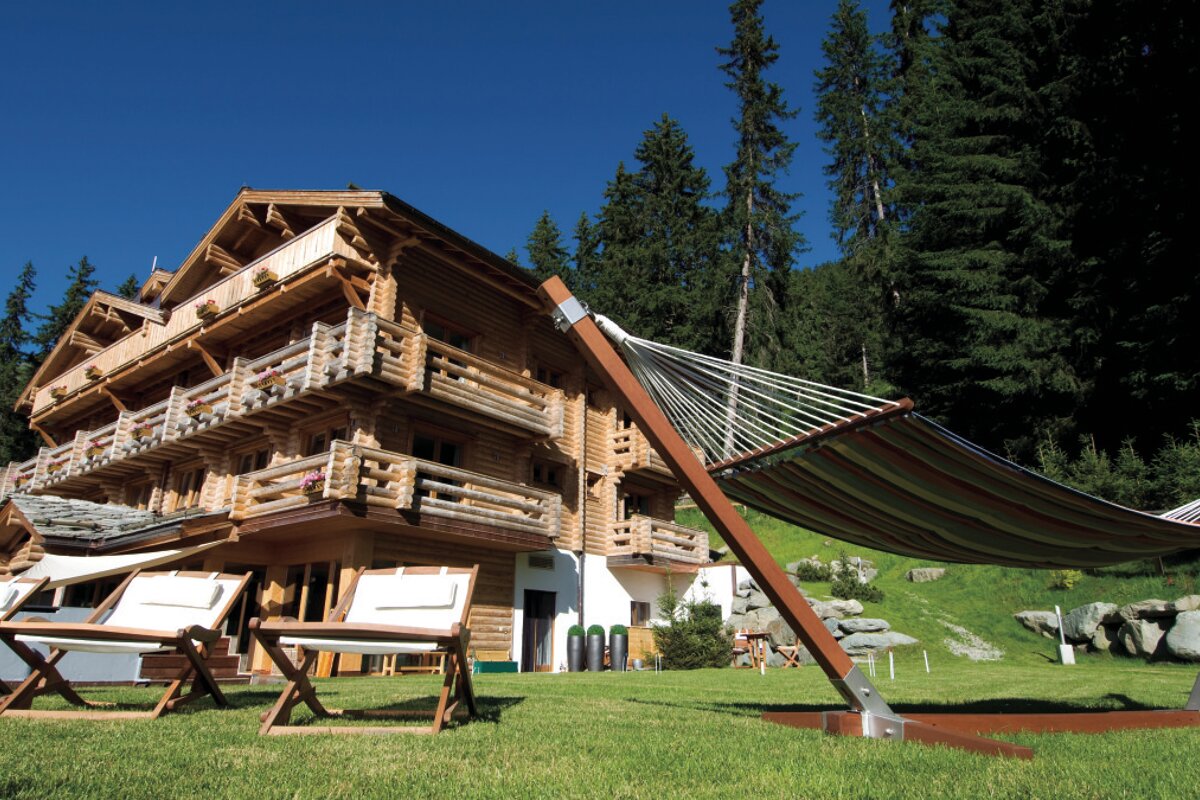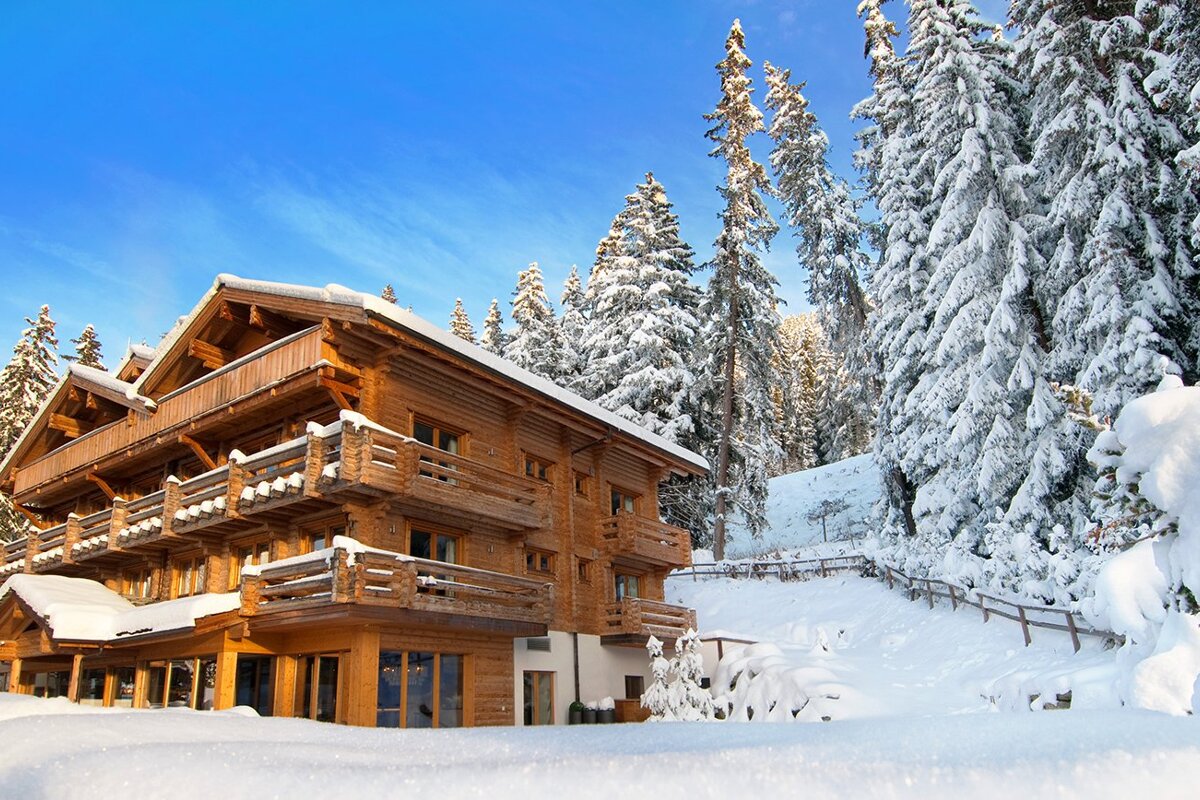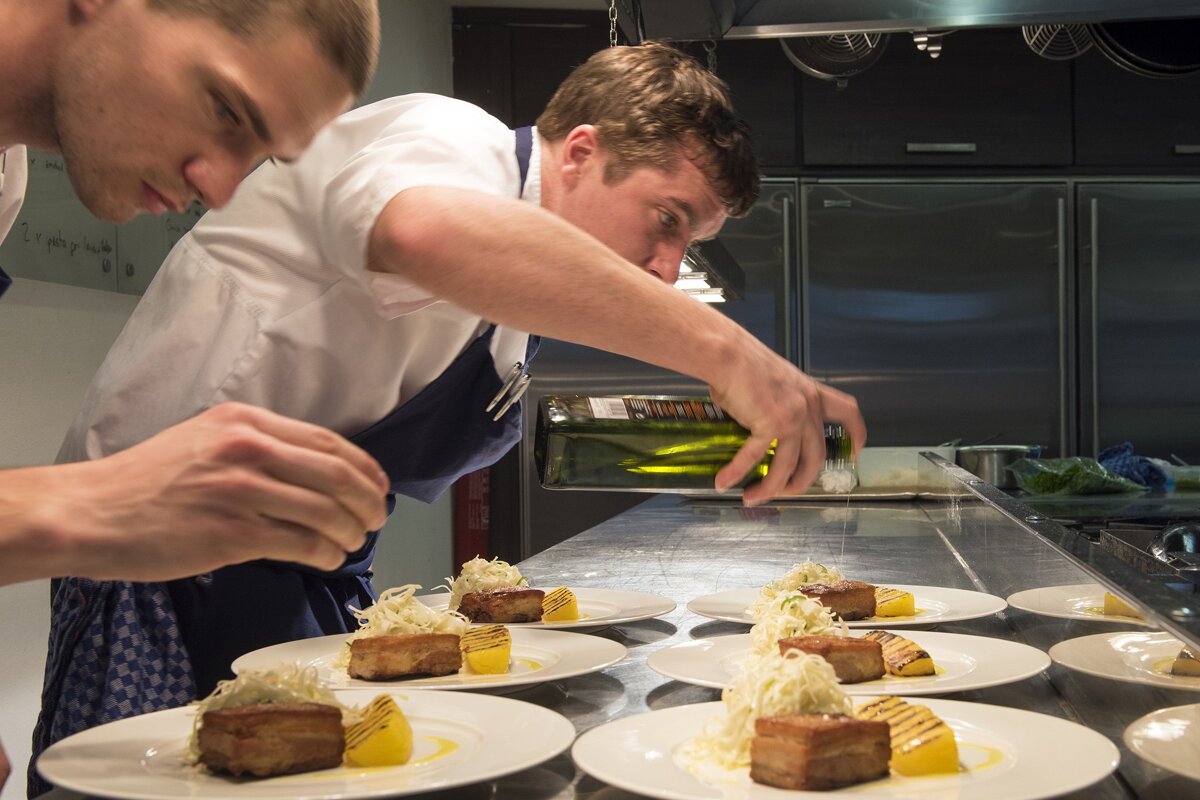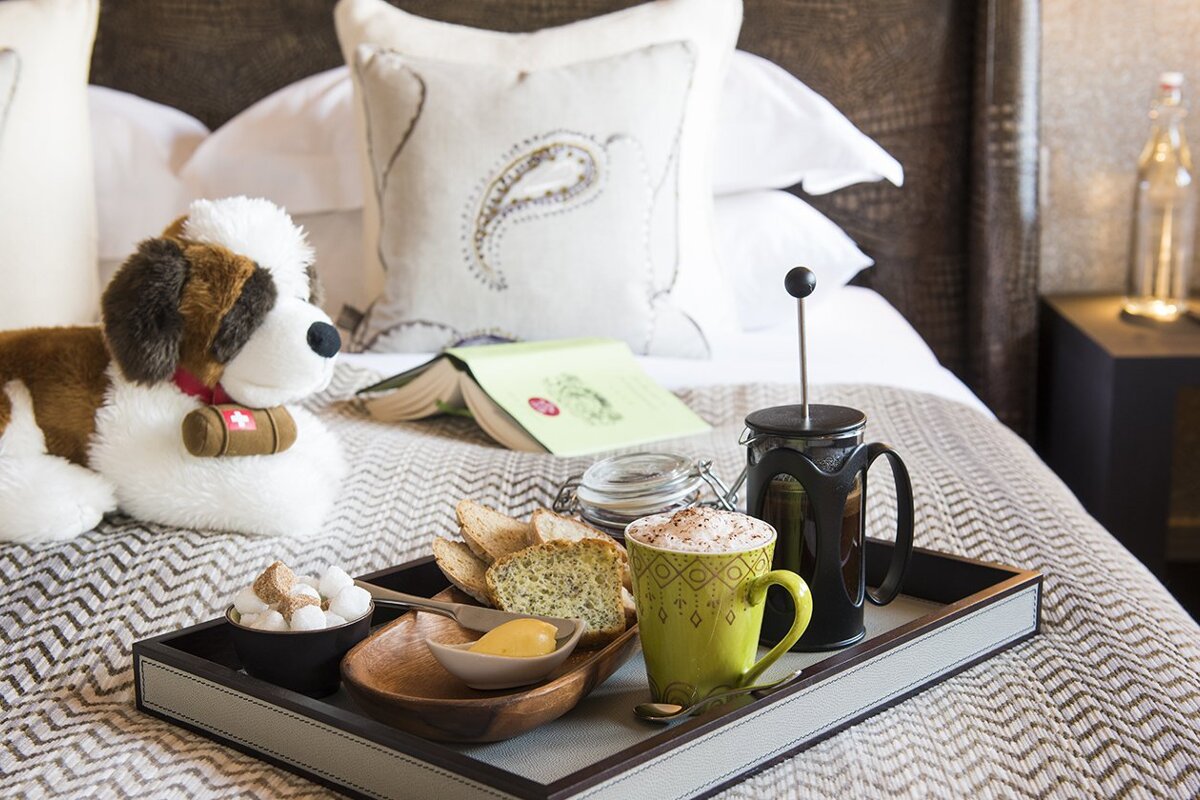 The Lodge Hotel, Verbier
A stunning exclusive luxury chalet hotel with spa facilities
The Lodge is Sir Richard Branson's mountain-top chalet perched high in the Swiss Alps. The perfect year-round escape, this stunning chalet is located in Verbier, one of the most exclusive resorts in the Alps and Europe's hottest ski spots.
Accommodating up to 18 guests in nine bedrooms, the Verbier Lodge is situated on a quiet road amongst the forest and in close proximity to the slopes, allowing you to enjoy the fantastic skiing that Verbier has to offer. Alternatively, you can swap your skis for hiking boots and mountain bikes during the warmer months and The Lodge will provide you with the ultimate summer retreat so you can escape and enjoy the fresh mountain air.
It offers a unique and fun setting in the Swiss Alps: swim in the indoor pool, pampering with a spa treatment, or just relax after a day on the mountain whilst enjoying a wide selection of tailored menus and fine wines.
The Lodge is also home to an indoor and outdoor Jacuzzi, a gym, spa, steam room, private bars and vast lounge and dining areas. Whether you need them to entertain the kids or fix a perfect gin and tonic, leave it to Virgin Limited; they will provide the perfect year-round escape!
So, what specifically does Sir Richard Branson's Virgin Limited Edition offer? When you refer to something that's "limited edition", it normally implies a kind of extraordinary, rare quality - usually offering something better, exclusive or more desirable that a "regular" edition...well, that's exactly what they do. This Lodge operates with the sole aim of creating once in a lifetime experiences!
Reviews
13 verified reviews by
Watch this
Dining
The food at The Lodge is one of the highlights of your stay and the chefs are particularly passionate about sustainable, local and seasonal sourcing of the food and drinks. They serve a mix of Swiss and International cuisine, with cheese sourced locally in the Valais region and meat is sourced in the neighbouring town of Le Châble.
Dining can be as formal or informal as you wish, from full four-course gourmet meals to picnics or lighter options with the children. The wine cellar offers the perfect opportunity to 'nose and swirl' around the extensive selection of Swiss and International wines.
Worth knowing
The Lodge is Sir Richard Branson's exclusive luxury chalet with a team of friendly and experienced staff. Every aspect of your stay can be tailored as the chalet's team acts as personal concierge, from advising the best ski runs away from the crowds to booking the best golf courses as well as organising activities including paragliding, husky sleigh rides, private yoga lessons and more!
The Pool
The shaped indoor heated pool and has integrated steps. There are comfortable leather sun-loungers which you can sink into after a refreshing swim.
Visitor comments
"We decided to treat ourselves for a special anniversary and I was a little worried that our excitement and expectations were setting us up for a fall. Not so. Every aspect of our stay from the moment we were greeted with champagne and left to take in the amazing views and surroundings, to the wonderful food, beautiful room with lots of little extras and the amazing and attentive staff, it was all faultless. Thank you all for making our stay so special." - Trip Advisor
"An idyllic place for a holiday with family or friends, this luxury hotel is the personal statement of Sir Richard Branson of Virgin Airlines. A stay here is like a visit to a private chalet, complete with housekeeper, concierge, chef, and chauffeur. Rooms are beautifully decorated, even luxuriously so, and there are also two elegant suites opening onto panoramic views of the mountains." - Frommers
"I am extremely conscious of/picky about the finer details... and yet when a property gets it right I am their greatest supporter. This is absolutely the case with The Lodge." - Trip Advisor
"From the minute you step inside this large, beautifully furnished, clean lodge you feel relaxed and at home. The staff are very friendly, happy to help with all your needs and requests." - Trip Advisor
Directions
Geneva International Airport is about a two hour drive to The Lodge and is served by many of the major international carriers.
Helicopter transfers are also available from Geneva, Zurich and Sion airports to Le Châble, which is approximately 15 minutes' drive away.
Alternatively, it's a two hour train ride from Geneva to Martigny, a town about 30 minutes' drive from The Lodge, or onward to Le Châble from where you can reach The Lodge by cable car.
Contact
Address
Chemin de Plénadzeu 3
CH1936
Location
Verbier - Centre, Verbier